What Do B2C Companies Have to Teach Industrial Marketers?
When it comes to marketing, many manufacturers put themselves in a very narrow box, focusing on niche messaging — and niche strategies — to get the job done. As a result, you can end up looking, sounding, and acting a lot like your competitors.
While it's true that industrial marketing is different than other types of marketing, there's a lot manufacturers can learn from marketers outside the industry, particularly those in the B2C space. In fact, incorporating B2C strategies into your industrial marketing strategy is not only easy and beneficial, it can be a lot of fun. Let's get you started.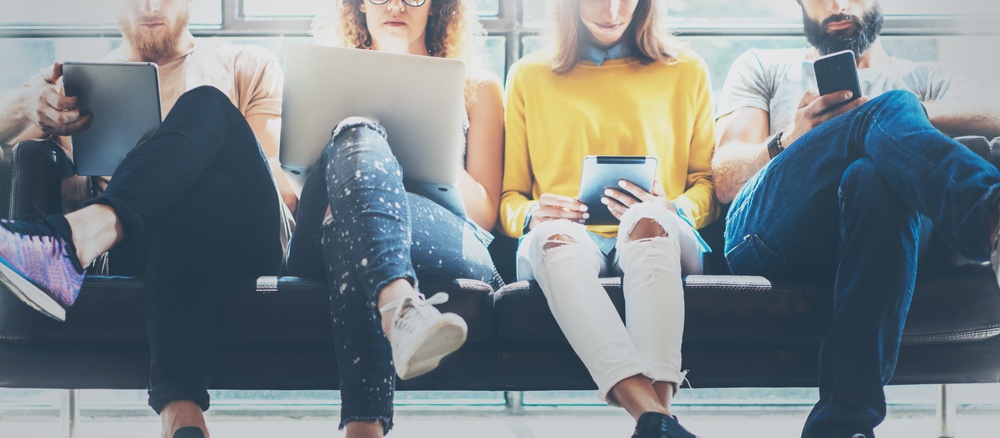 It Begins With Building Your Brand
Brand equity isn't just an important component in successful B2C marketing. A strong manufacturing brand can help you stand out, attract new customers, and retain the existing customer base you've already built.
Take the time to define and execute your brand. Begin with brand discovery. Revisit the intentions and goals that founded your company. Ask yourself what sets you apart from your competitors. Defining and conveying these concepts to an audience are the first steps in establishing a strong brand.
Remember that your brand identity should be as unique and personal as your own identity. Those are the brands with which people form strong personal connections and attachment.
Get Emotional
Leading with specs and tolerances when marketing your products or services can be more than a bit dry, even for an industrial audience. Remember that the work you do has a significant impact on real people. Try to tap into that emotional connection. There are many ways to do this.
You can highlight your company's history and mission, as well as any charitable causes you care about. You can convey to your customers how you can help improve their lives. The goal is to get people to care about your company. If you can accomplish that, you will get people to buy from you.
Know Your Online Tools And How to Use Them
Social media has become one of the most versatile, vibrant, and vital instruments in any marketer's toolbox. It is essential to define and display the personality of your business across your social media platforms. If you are exclusively posting dry product announcements and updates, you are doing it wrong. Have a little fun with your social media — this Instagram account is a good example.
When it comes to B2C marketing, video is everything, and it's just as important for B2B companies. You need to get comfortable with video marketing as quickly as possible because it will only continue to uptrend as a means of reaching today's audience. This is an area where you can gain an early adopter advantage over others in the manufacturing space.
Finally, don't ignore paid channels. While organic traffic is — and will always be — important, it's becoming increasingly difficult to keep up with SEO algorithms. Not only that, search engines and social media platforms alike are putting a heavy emphasis on paid content, which can hurt your organic reach.
Try out some paid options -- display ads, search, and social -- to see if these tactics can help you gain more exposure.
Remember: The Users Are King And Queen
When B2C customers shop online, they expect a seamless, friendly interface. You better believe your buyers expect the same from you. A prerequisite for today's industrial customer is interacting with a polished, optimized, mobile-friendly industrial website. Every part of your marketing strategy should be coordinated around providing the most optimal user experience possible.
Break Out Of The Box
Taking a page out of the B2C playbook can help you expand your marketing repertoire and gain an advantage over the competition. For more strategies that you can use, download our free eBook, Think Outside The Industrial Marketing Toolbox.

Did you find this useful?