5 Things Manufacturers Can Improve On This Holiday Season
Between gearing up for the year-end at work and getting ready for celebrations at home, the holidays can be an especially stressful time for manufacturers.
That's why many manufacturers find themselves wishing for the same things this time of year –presents that could make the season, and the entire year, a little brighter and a whole lot easier.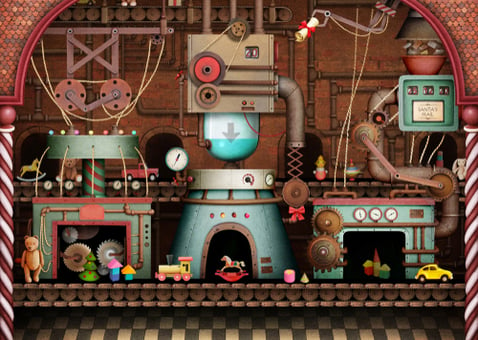 1. Skilled Talent
The American manufacturing industry has been suffering from a skills shortage for years. In fact, according to Deloitte, the skills gap may leave an estimated 2.4 million positions unfilled between 2018 and 2028. Unfortunately, the problem seems to be getting worse over the next two years with many of these jobs taking longer to fill. Deloitte projects that U.S. manufacturing unemployment will grow by 1.5 percent per year through to 2028.
Manufacturers would be thrilled to find a supply of skilled workers wrapped up in a bow this holiday season. However, they can't wait for top talent to come to them. Instead, they need to take an active role in filling the talent gap — both within their own companies by connecting with younger workers and within the industry as a whole.
2. More Solid Relationships With Buyers
While many buying organizations insist on doing business on their terms, for manufacturers, it's important to focus on forging strong relationships.
At Thomasnet.com, we help manufacturers do just that by putting them in position to be found and evaluated by serious buyers. In fact, the relationships started on our platform have led to some great partnerships. That's something that can make any manufacturer more jolly.
Two Tips To Becoming A Top Supplier
1. Respond To Inquiries Within 24 Hours
Responding to inquiries in a timely manner is one of the most important ways to become a top supplier. If you currently don't have an organized system for managing requests, it's time to get one. If you don't follow up with a prospect quickly, you run the risk of having another supplier swoop in and steal that lead.
2. Leverage Technology With Customer Needs
Speaking of systems, it's a good idea to leverage technologies in order to accommodate the varying business needs of your customers. Consider an ERP system that is robust and customizable so you can fulfill the needs of your customers. Don't fall victim to these pitfalls of industrial companies.
---
---
3. More Connected Devices On The Shop Floor
Sure, many people have TVs and computers high on their holiday wish lists, and others may be hoping for a robotic lawn mower. But for manufacturers, the hottest tech gifts come from the Industrial Internet of Things (IIoT).
This new technology is ushering in a new era of manufacturing, also known as Industry 4.0, which has the potential to transform the entire manufacturing field. In fact, the global market for smart manufacturing is expected to reach $392 billion by 2020.
Having the latest IIoT technology can help manufacturers collect more data for their businesses in order to to run more efficiently and profitably, and no shop wants to be left behind. However, before adopting IIoT, it's important to clear out any roadblocks that may get in your way.
4. Guaranteed Timely Shipments
Having a holiday gift arrive late can ruin your holiday. But a delayed incoming shipment or outgoing order? That can ruin your business... better known as supply chain disruption.
Supply chain disruption can entail just about any major breakdown in production or distribution of a supply chain like a shop floor fire, or even the break down of one of your machines. These kind of disruptions can leave your business vulnerable and can bring on heavy costs.
With such high stakes, it's critical to have the right suppliers and shipping partners of your own. Incorporating local suppliers into your own supply chain could help reduce risk of supply chain disruption, reduce supply chain costs while benefiting the environment as well. Here are four other ways sourcing locally can benefit your business.
5. A Little Appreciation
At the end of the day (and the end of the year), one of the best gifts you can receive is a thank you for a job well done. But a thank you won't come without customer delight.
Too often manufacturers deliver a great product and/or service which is great, but customer satisfaction goes beyond this. So how can you incorporate better communication with your customers while also providing excellent service? Here are three ways to delight your customer:
Do the unexpected

Be a good listener

Personalize your efforts
Bonus: Customer Delight: Learn How To Ace The Last Phase Of Inbound Marketing
At Thomasnet.com, we want to take this time to thank manufacturers for all that they do. They are the makers, the producers and the innovators that keep the economy running. And oftentimes, they are the people behind the gifts that help put smiles on our faces during the holidays, and that make our day-to-day more productive.
Thank you for all that you do, and Happy Holidays from the team at Thomas!
Did you find this useful?