The Myth Of The Manufacturing Summer Slowdown
Every year, thousands of manufacturers around the country shut down their plants and facilities for a few weeks in the summer. They do so for a variety of reasons — to allow for vacation time, to take care of deferred maintenance, or to retool for the second half of the year.
While these activities are certainly important, too many manufacturing companies let the summer slowdown distract them from one of the most important activities of all — generating new business.
You May Shut Down In The Summer, But Your Buyers Don't
Manufacturers have long believed that buyers also ramp down during the summer. Though that was certainly true in the past, in today's digital-driven, ultra-competitive global supply chain, procurement teams can't afford to take any time off. There is no offseason; they source 24/7, every day of the year. In fact, our data shows that summer may now be one of the best times of year to connect with in-market buyers.
We took a look at buying activity on the Thomas Network at Thomasnet.com since 2013 and found that activity not only held steady during the summer months, but that it actually increased relative to activity for the rest of the year.
In 2013, the volume of buying activity during the summer (which we defined as July and August) was 2.72% above the average for the rest of the year; in 2014, it was .22% above the annual average; in 2015, it was .30% above the annual average; in 2016, it was 4.62% higher than the annual average; and in 2017, it was 2.81% higher than the annual average.

While many (but not all) manufacturing websites do experience a decline in traffic over the summer, sourcing on Thomasnet.com actually remains plentiful. This indicates that buying activity doesn't slow down for the summer at all — it just shifts to the Thomasnet.com platform.
This is good news for manufacturers, as buyers visiting Thomasnet.com do so when they are actively sourcing new products and suppliers. They are typically in the late stages of the buying cycle — ready to shortlist and, ultimately, make a purchase. This makes them extremely valuable, sales-ready prospects for manufacturers.

What Does This Mean For Manufacturers?
Though the summer may be an opportune time to shut down your operations, it can be a disastrous time to shut down your marketing strategy. The prospects you want to do business with remain active and engaged in sourcing new products and suppliers. If you want to connect with them, you need to remain an active and engaged industrial marketer.
Here are some things to keep in mind:
The competition is limited: Many manufacturers make the mistake of scaling back their marketing activity during the summer. This means there is less competition for the attention of your buyers. Take advantage — launch a new ebook and promote it via email marketing to a less-crowded inbox; increase your retargeting budget to stay top of mind this time of year; and consider filling your pipeline with qualified leads now before your competitors start contacting them in the fall.
Don't take your foot off the gas: If you have campaigns running — and working — the summer is not the time to put on the brakes.
Be where your prospects are: This one is obvious — buyers continue to source on Thomasnet.com during the summer. Make sure they can find you by listing your business on the platform.
While you and your employees certainly deserve a break, industrial buyers do not take a break from sourcing during the summer months. By staying focused on your marketing and advertising efforts at this time of year, you can give your company a competitive advantage and connect with more new customers.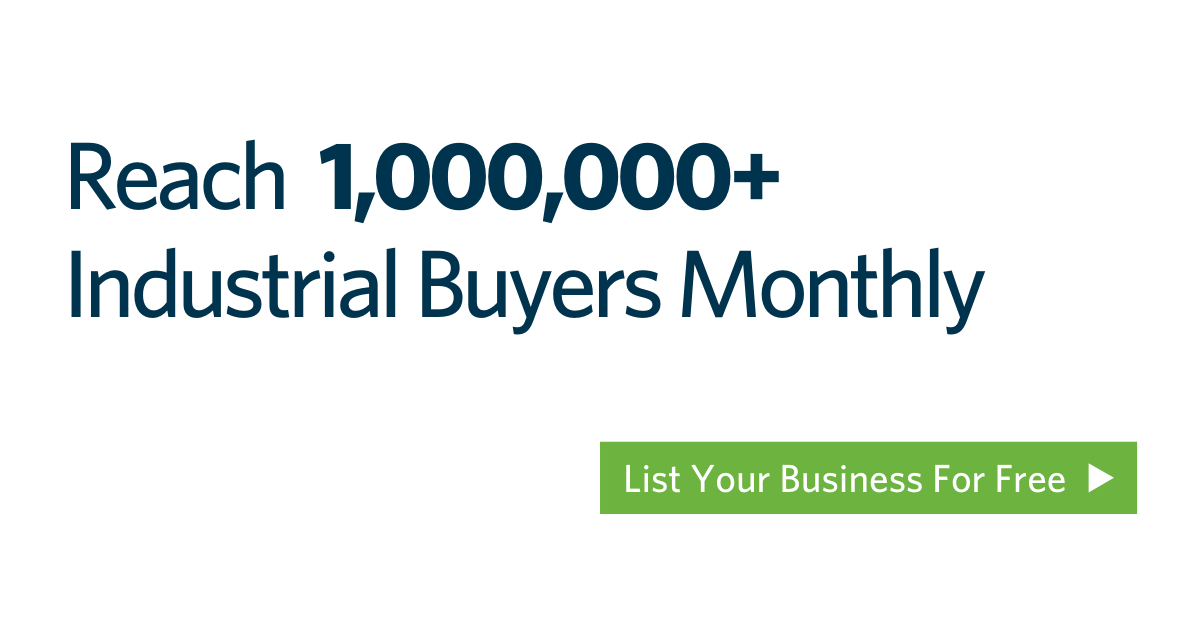 Did you find this useful?