The State Of Manufacturing Reshoring Today
Over the past several years, many U.S. manufacturers have moved operations offshore in order to reduce labor costs and bring jobs closer to their raw material sources. Although this can be an efficient way of increasing profits, it does come with its drawbacks — more complex supply chains, delivery issues, culture and language barriers, and long distances to operations, to name a few, making it hard to keep track of jobs and quickly address issues as they arise.
For these and other reasons, reshoring — bringing operations back to U.S. shores — is becoming increasingly common among manufacturing and industrial companies.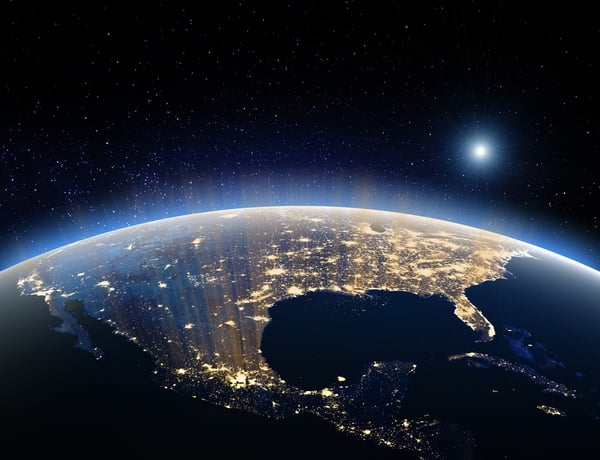 ---
Editor's Note: This article was written in 2018. For an updated look at the state of reshoring in U.S. manufacturing, visit this page: Reshoring Is Creating Opportunities For Manufacturers In 2020 And Beyond
---
A Look At Reshoring by the Numbers
Over the last half-dozen years or so, manufacturing reshoring has brought hundreds of thousands of jobs back to U.S. soil. The Reshoring Initiative, a nonprofit organization that aims to bring well-paying manufacturing jobs back to the U.S., took a look at where those jobs are coming from and how the industry is benefitting as a result in their Reshoring Initiative 2016 Data Report.
According to the report, the transportation equipment sector, in particular, has seen the lion's share of this growth with the addition of nearly 134,000 jobs. More than 35,000 jobs have been added in the electrical equipment, appliances, and components sector. Plastic and rubber products, fabricated metal products, computer and electronic products, apparel and textiles, chemicals, and machinery sectors have also brought jobs back to the United States, with each sector accounting for thousands of new positions.
Source: Reshoring Initiative 2016 Data Report
So where are these jobs coming from, and where are they going? The following countries saw the most jobs being brought back to American soil: China (nearly 80,000 jobs), Germany (over 54,000 jobs), Japan (over 35,000 jobs), and Mexico (over 19,000 jobs). Jobs are also pouring back in from Canada, Switzerland, Korea, Spain, the United Kingdom, and Denmark.
Source: Reshoring Initiative 2016 Data Report
Nearly all U.S. states are seeing job growth due to reshoring efforts, but those with the greatest influx are South Carolina (over 51,000 jobs), Tennessee (over 36,000 jobs), and Georgia (nearly 24,000 jobs).
Source: Reshoring Initiative 2016 Data Report
The Factors Fueling Reshoring
But why now? There are a number of factors spurring today's reshoring efforts. Firstly, many go-to offshoring areas simply aren't so cheap anymore; today, labor costs are steadily rising in countries such as China and India. And as for those countries that are still underdeveloped, allowing for low offshore labor costs? Often, their flimsy infrastructures simply can't support complex manufacturing operations, and after you factor in the potential for power grid issues, disruptive or complex local politics, and the chance of natural disasters in certain areas, you're looking at a risky, possibly money-draining operation.
Consumers' populist and patriotic sentiments also come into play here. For many manufacturers, having overseas manufacturing operations may simply be detrimental to their bottom line and overall company reputation. Being able to say your products are "made in America" can go a long way in today's shifting landscape.
Plus, with the United States having recently pulled out of the Trans-Pacific Partnership, more and more companies are considering the pros and cons of continuing to offshore labor. These and other geopolitical factors can impact every aspect of your operations, from raw material sourcing to product transportation.
What's Next for American Reshoring?
Reshoring brings with it great potential for innovation, as the need to keep down costs will continue to drive automation, IoT (internet of Things), and robotics advancements, allowing goods to be made at or near the point of consumption. This proximity to market also reduces the risk of costly, time-consuming complications in transportation and shipping.
And although the supply chain will remain global, preference will be given to local sourcing. In fact, a recent buyer survey conducted by Thomas found that 72 percent of buyers "always or generally" prefer to source locally, as this allows them greater control over the supply chain and enhances their company reputation. Companies looking to position themselves for such opportunities may benefit greatly from reshoring.
Ultimately, our country's ability to overcome the manufacturing skills gap will help determine the success of today's reshoring initiatives; a tech-savvy workforce is essential for ensuring we remain ahead of the curve in today's increasingly innovative global market.
Learn More
Reshoring is a sign of a resurgent U.S. manufacturing industry, and Thomas is proud to play a part in it. Every day, we offer solutions that help U.S. manufacturers grow, generating more job opportunities — and revenue — in the process. If you need help growing your business, talk to our experts.
Did you find this useful?