5 Things Manufacturers Really Want For The Holidays
Between gearing up for the year-end at work and getting ready for celebrations at home, the holidays can be an especially stressful time for manufacturers.
That's why many manufacturers find themselves wishing for the same things this time of year – presents that could make the season, and the entire year, a little brighter and a whole lot easier.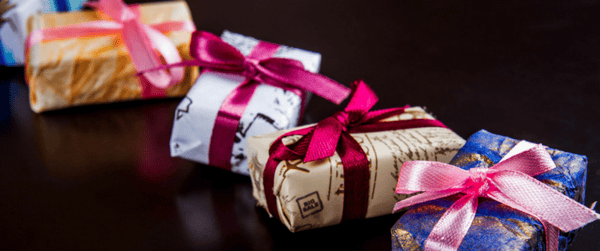 1. Skilled Talent
The American manufacturing industry has been suffering from a skills shortage for years. In fact, according to Deloitte, of the 3.5 million manufacturing jobs that will need to be filled over the next decade, 2 million are expected to go unfilled. Unfortunately, the problem seems to be getting worse – there were more open manufacturing jobs in 2016 than in any of the past 15 years.
Manufacturers would be thrilled to find a supply of skilled workers wrapped up in a bow this holiday season. However, they can't wait for top talent to come to them. Instead, they need to take an active role in filling the talent gap – both within their own companies by connecting with younger workers and within the industry as a whole.
2. More Solid Relationships With Buyers
While many buying organizations insist on doing business on their terms, for manufacturers, it's important to focus on forging strong relationships.
At THOMASNET.com, we help manufacturers do just that by putting them in position to be found and evaluated by serious buyers. In fact, the relationships started on our platform have let to some great partnerships. That's something that can make any manufacturer more jolly.
3. More Connected Devices On The Shop Floor
Sure, many people have TVs and computers high on their holiday wish lists, and others may be hoping for a robotic lawn mower. But for manufacturers, the hottest tech gifts come from the Industrial Internet of Things (IIoT).
This new technology is ushering in a new era of manufacturing, also known as Industry 4.0, which has the potential to transform the entire manufacturing field. In fact, the global market for smart manufacturing is expected to reach $392 billion by 2020.
Having the latest IIoT technology can help manufacturers collect more data for their businesses in order to to run more efficiently and profitably, and no shop wants to be left behind. However, before adopting IIoT, it's important to clear out any roadblocks that may get in your way.
4. Guaranteed Timely Shipments
Having a holiday gift arrive late can ruin your holiday. But a delayed incoming shipment or outgoing order? That can ruin your business.
With such high stakes, it's critical to have the right suppliers and shipping partners of your own. Incorporating local suppliers into your own supply chain could help.
5. A Little Appreciation
At the end of the day (and the end of the year), one of the best gifts you can receive is a thank you for a job well done.
At THOMASNET.com, we want to take this time to thank manufacturers for all that they do. They are the makers, the producers and the innovators that keep the economy running. And often times, they are the people behind the gifts that help put smiles on our faces during the holidays, and that make our day-to-day more productive.
Thank you for all that you do, and Happy Holidays from THOMASNET.com!
Did you find this useful?