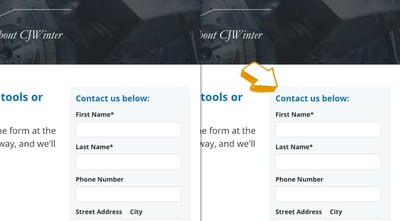 A cold-root rolling manufacturer wanted to increase leads on their website. A simple arrow made it happen.
The Idea
Our conversion experts came across studies which showed that directional cues are effective at drawing attention to different objects on a page. While these cues can take many forms – arrows, eyes, fingers, etc. – independent research by the folks over at ConversionXL showed that hand-drawn arrows were the most successful.
Read More »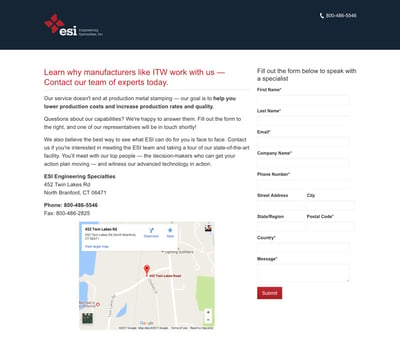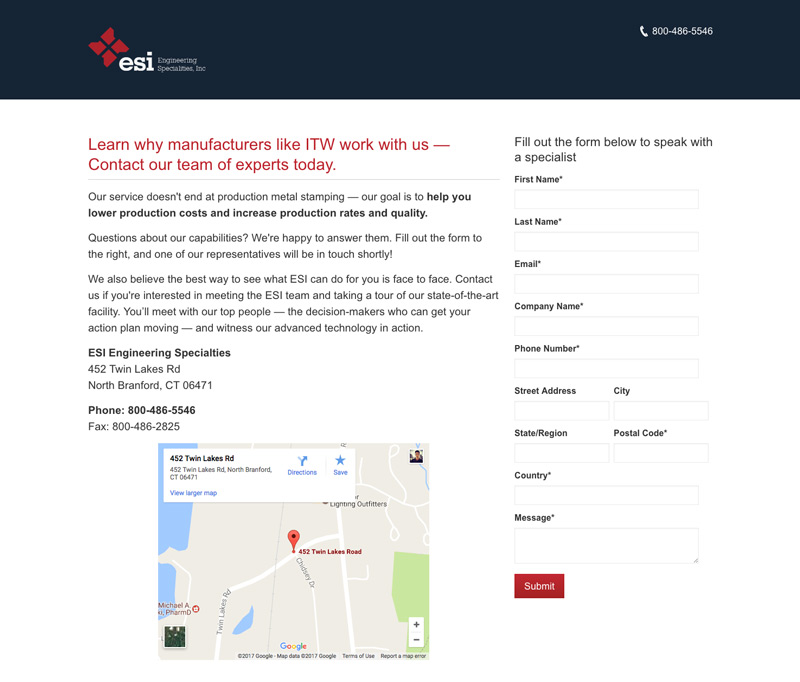 If you've ever wondered whether the forms on your landing pages should be on the left or right side of the page, you're not alone.
We decided to put this to the test on the contact page for one of our client's who specializes in custom metal stamping, Engineering Specialties, Inc. Now, you may be thinking that a small change such as which side of the page a form is on would have little difference in lead generation, but on the contrary, we've seen even simpler tweaks like adding an arrow above a form convert like crazy.
So, are you ready to see which side of the page the form should go on?
Read More »