There is more industrial and B2B buying activity taking place on THOMASNET.com than on any other platform on the planet. In fact, a buyer evaluates a supplier every two seconds!
All those supplier evaluations can add up to a lot of things – including new business opportunities for the suppliers who are listed on the platform.
Check out our infographic to see what else can happen while buyers are evaluating suppliers on THOMASNET.com.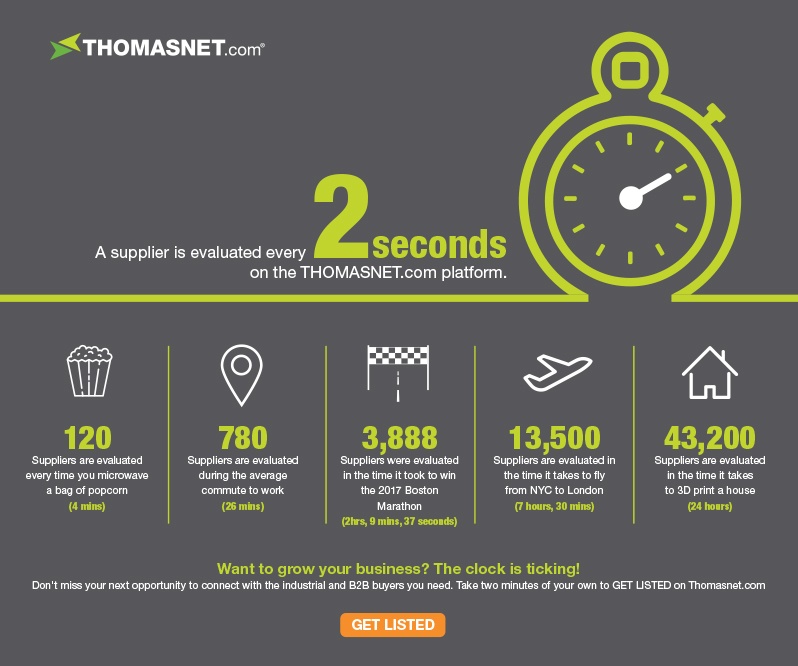 Share This Infographic
| | | | | |
| --- | --- | --- | --- | --- |
| LinkedIn | Facebook | Twitter | Google+ | Email |