8 Ways Thomas Can Help You Supercharge Industrial Sourcing
Here at Thomas, we've been powering North America's largest and most active network of B2B buyers and industrial/commercial suppliers for over 120 years. We understand how hard it is to find the best and most reliable suppliers.
That's why we developed the Thomas Network to help you search for qualified manufacturers, distributors, and service companies - and it's completely free to use. There are some parts of our site that require registration to access, such as viewing suppliers' certifications and downloading white papers, but registration is simple and free. We know you're busy, so let us quickly walk you through our top eight features you can try today:
1. Find High-Quality North American Suppliers
Hop over to search our 500,000+ supplier database: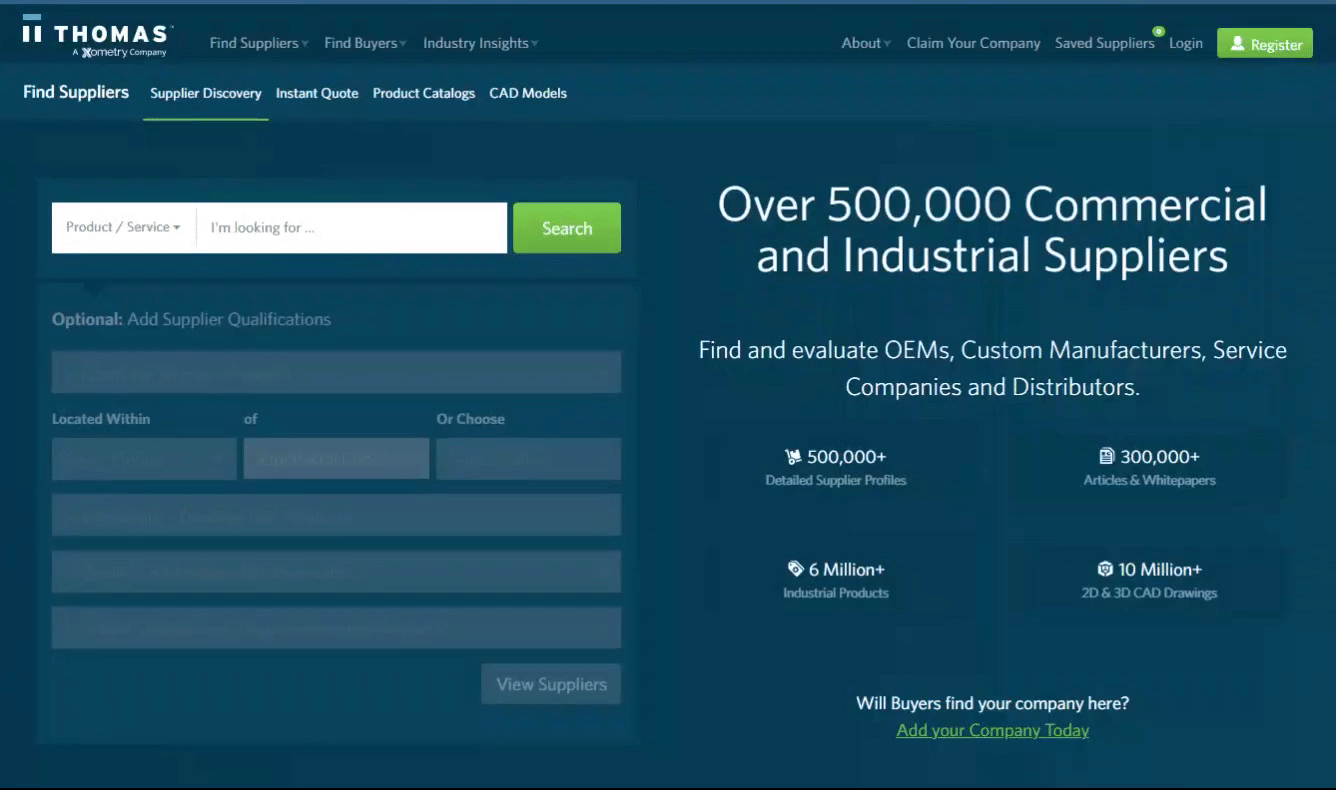 Supplier evaluation has never been so easy. Our team of expert supplier content analysts work hard to maintain rich and detailed company profiles for industrial professionals like you. Our data includes:
Essential business information - key contacts, founding year, company size by revenue, and number of employees
Complete list of products and services offered
Full catalog for selected companies
Structural data such as diversity status, quality and registration certifications
Free Supplier Summary report
2. Compare and Find the Right Supplier, Fast
We know how hard it is to compare suppliers - that's why we built the tool to make the process as easy as possible for you. Using our Supplier Discovery platform, you can select two to five companies to view their structural data and see how they stack against one another in light of your requirements: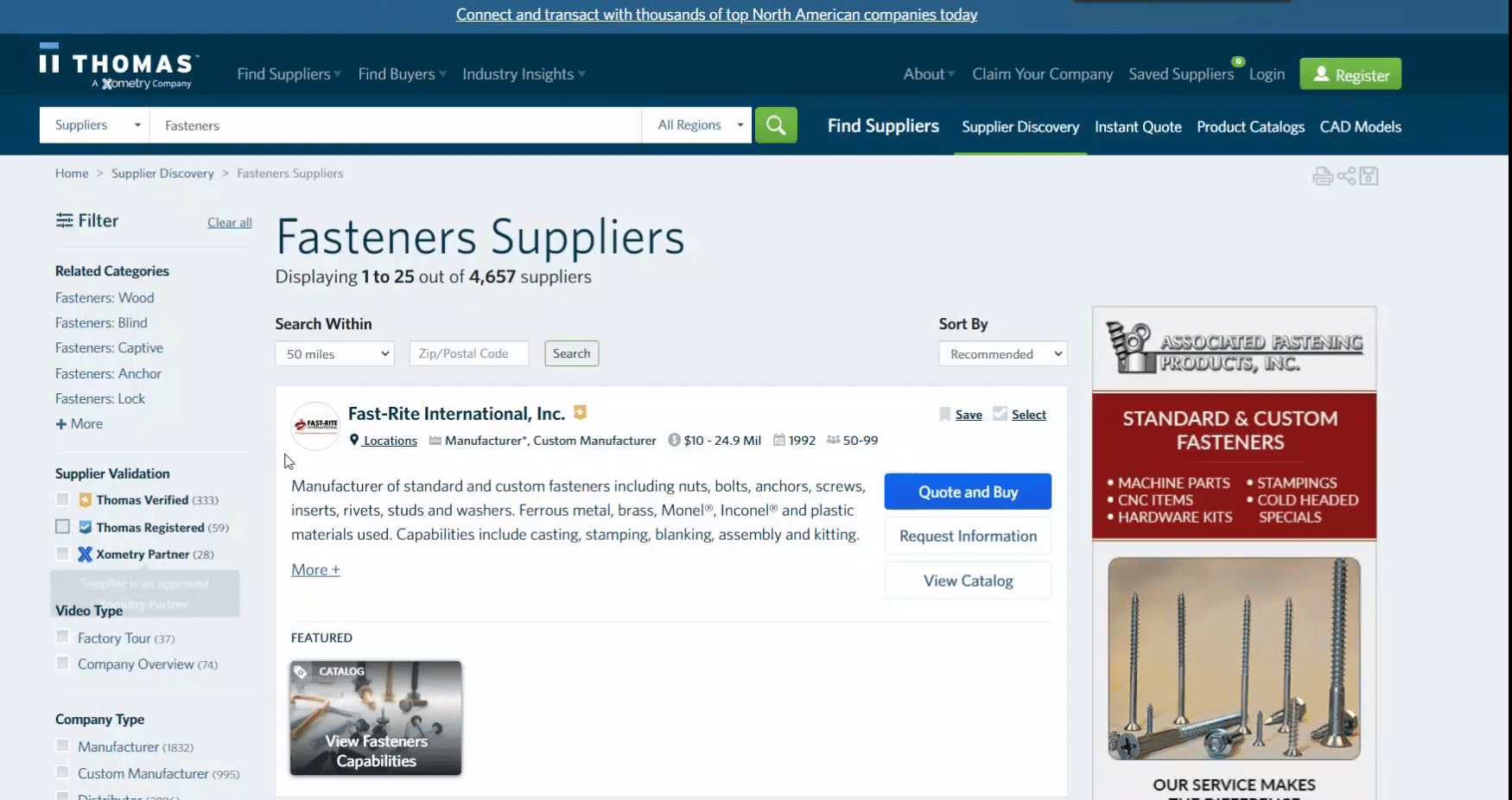 3. Information Request Submission Made Easy
Once you find suppliers that are right for your needs, you can send RFIs to any supplier by clicking the "Request Information" on the right of their tile in search results, or on their Thomas profile: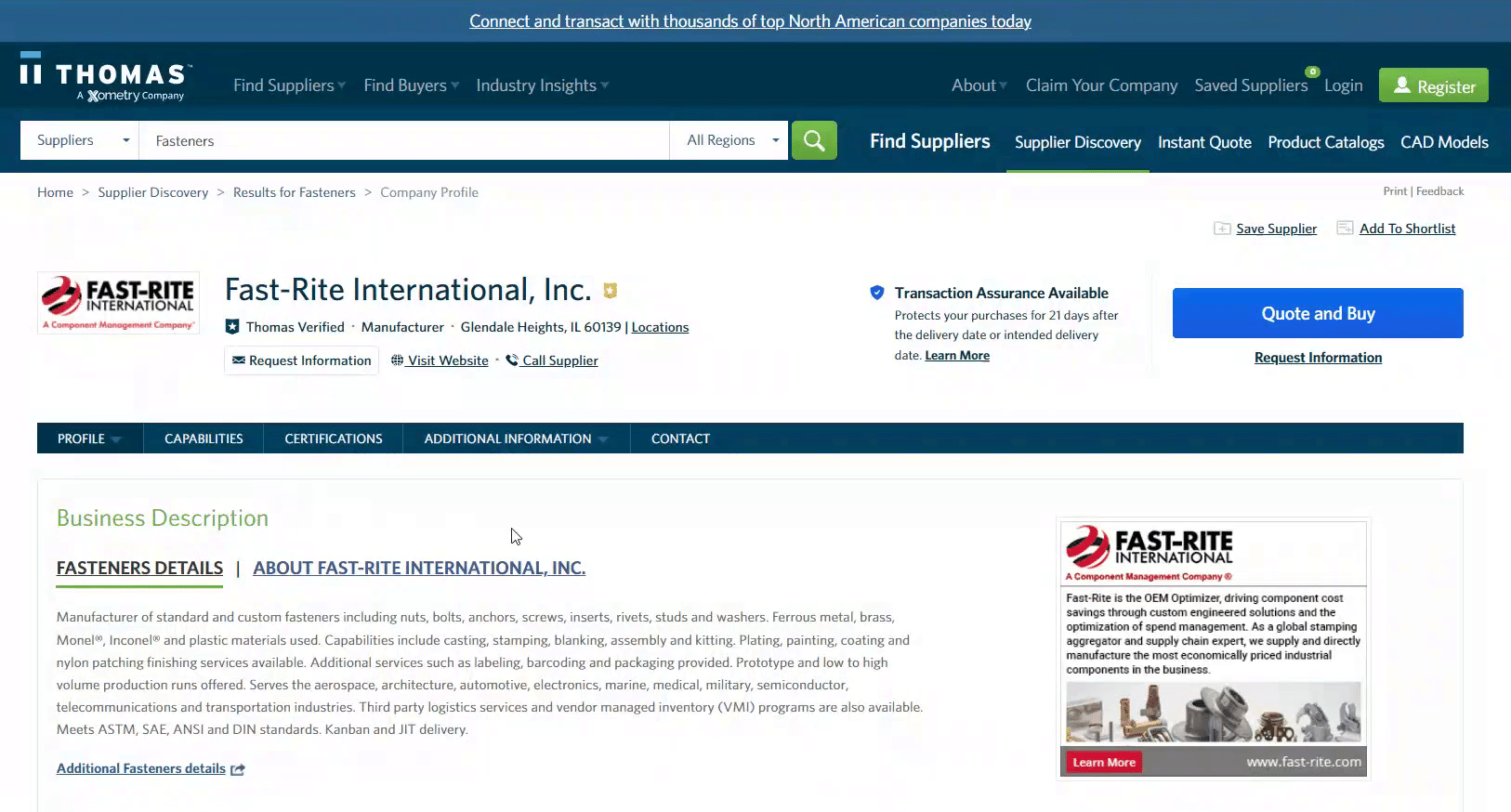 4. Send Quote Requests to Multiple Suppliers
Tired of filling in the same form again and again for the same project? Use our Project Builder to select up to five suppliers and send them a new or existing project brief: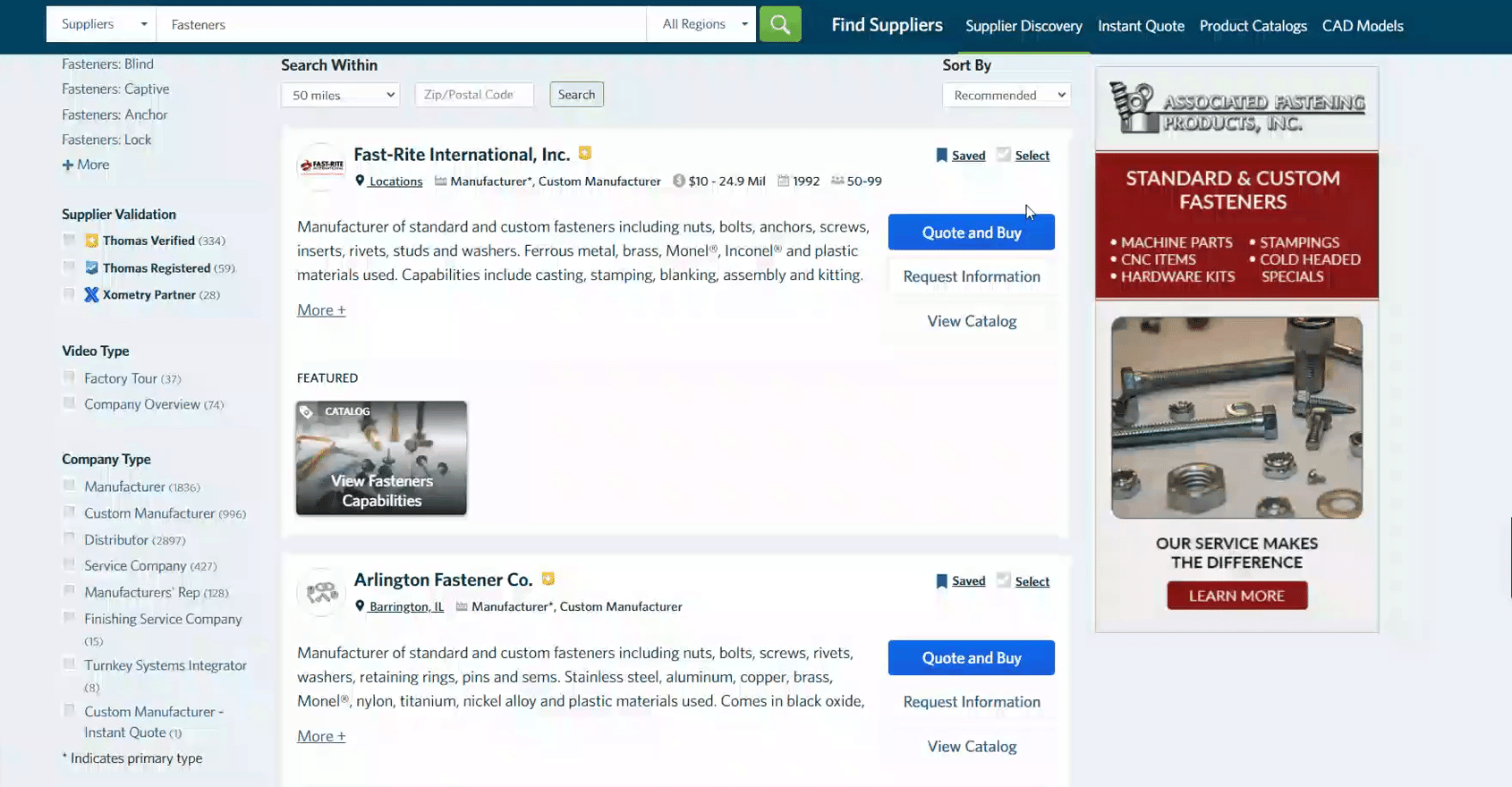 5. Use Our Advanced Filters To Zero In On Results
If you work for a larger or governmental organization, it can be challenging to find suppliers with the right certification, registration and diversity requirements. That's why we made it easy for you also to find thousands of diversity certified/registered suppliers through our specially designed tool:
You can also filter suppliers by geolocation and company types by adding multiple filter criteria when searching for a product or service on the Supplier Discovery platform: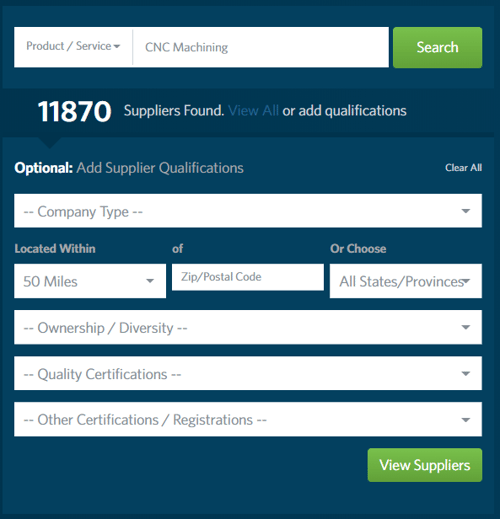 6. Narrow Down Your Search by Thomas Supplier Badges
Thomas' supplier badging system is a quick and easy way to narrow down your search query. Two Thomas supplier badges, Thomas Registered and Thomas Verified, offer increasing levels of validated company and contact information to ensure you find the right supplier for your needs. Xometry Partner badges show trusted partners that manufacture for the Xometry Instant Quoting Engine®. From a supplier search page, use the supplier validation section to simplify your search.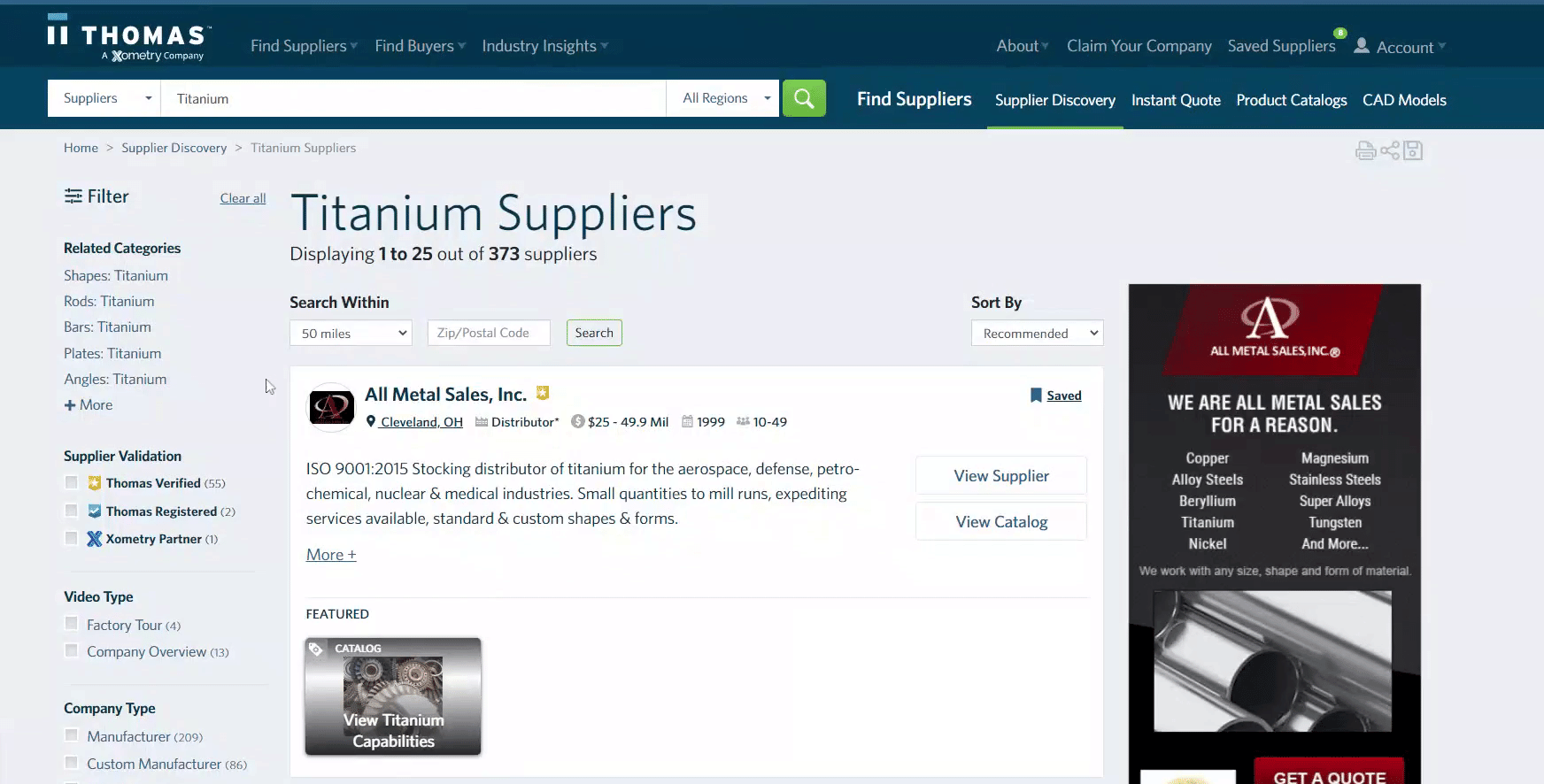 Thomas Registered Supplier badge - key features:
Validated contact information
Validated primary products and services
Activated direct contact options
Thomas Verified Supplier badge - key features:
Validated contact information
Validated all products, services, and capabilities
Activated direct contact options
7. Save a Supplier and Create a Shortlist
With just one click, you can save suppliers to your Thomas Account, or create a specific shortlist based on your project requirements. Look out for the 'Save' button on each supplier profile summary section to create your Save lists and Shortlists: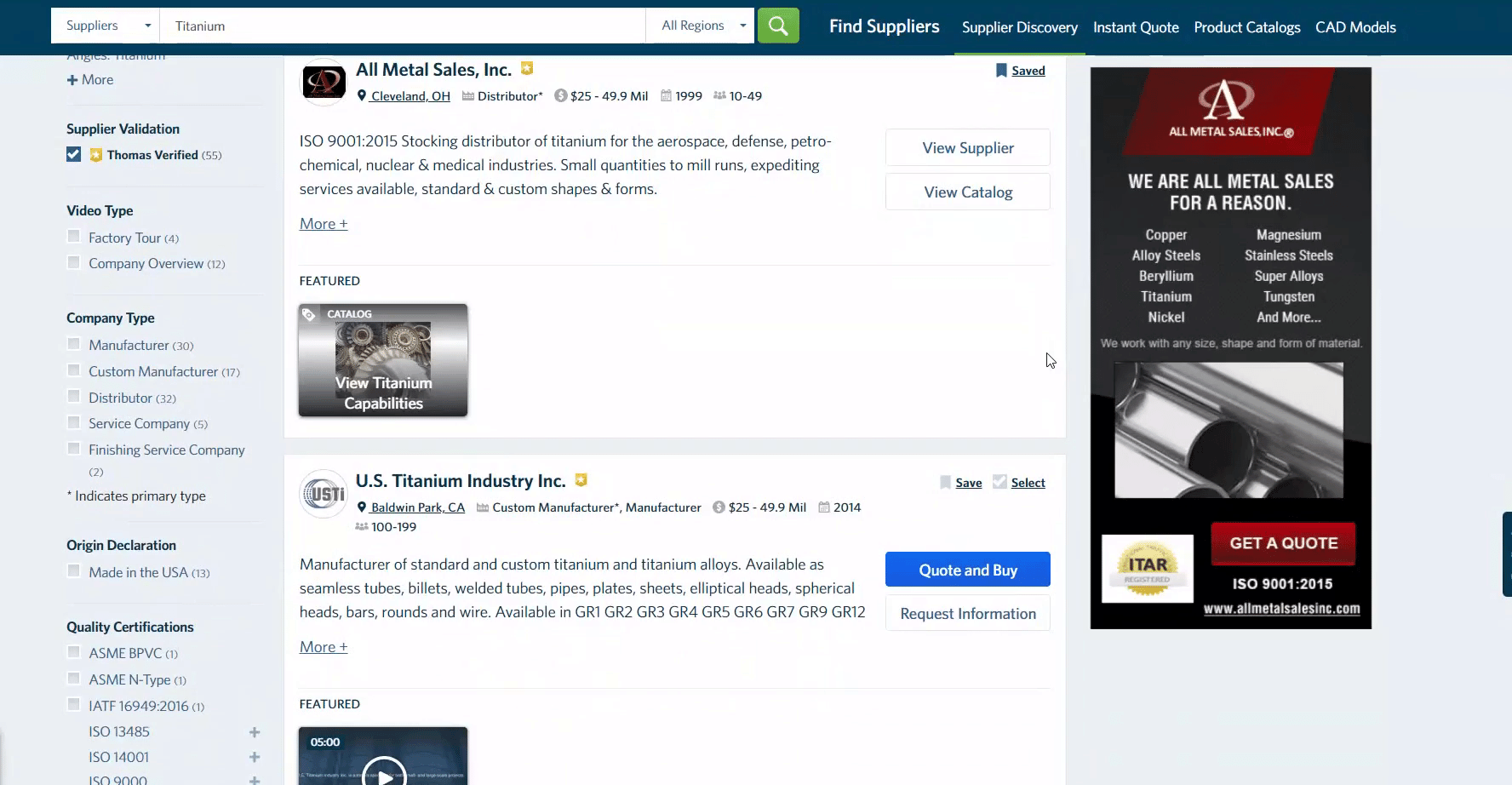 Once you create a shortlist, you can access them in the "Shortlists" tab of My Account and export the list as a CSV (excel-compatible) file by clicking the 'Download' button. If you did not select a specific supplier, we will export the whole list for you. Alternatively, you can select specific suppliers you would like to download data for.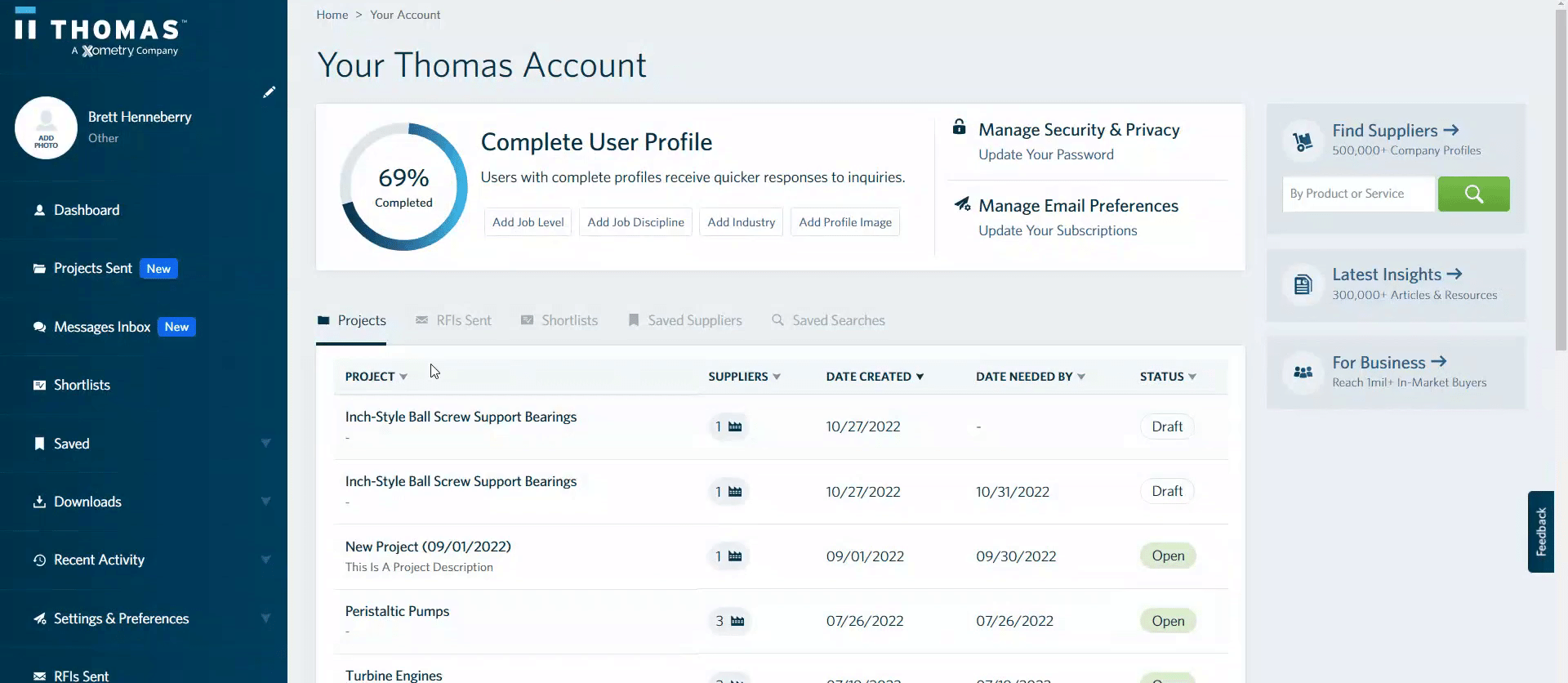 8. Share Your Thoughts with Us to Make Us Better
We've been serving the needs of B2B buyers for more than 120 years, but there's always room for improvement.
If you get stuck during your supplier search or would like to leave us a suggestion for our platform, go to the feedback button on the far right side of your screen. There you can select "specific" or "general" feedback. If you leave us your email address, we'll do our best to reach out to you directly to address your comments.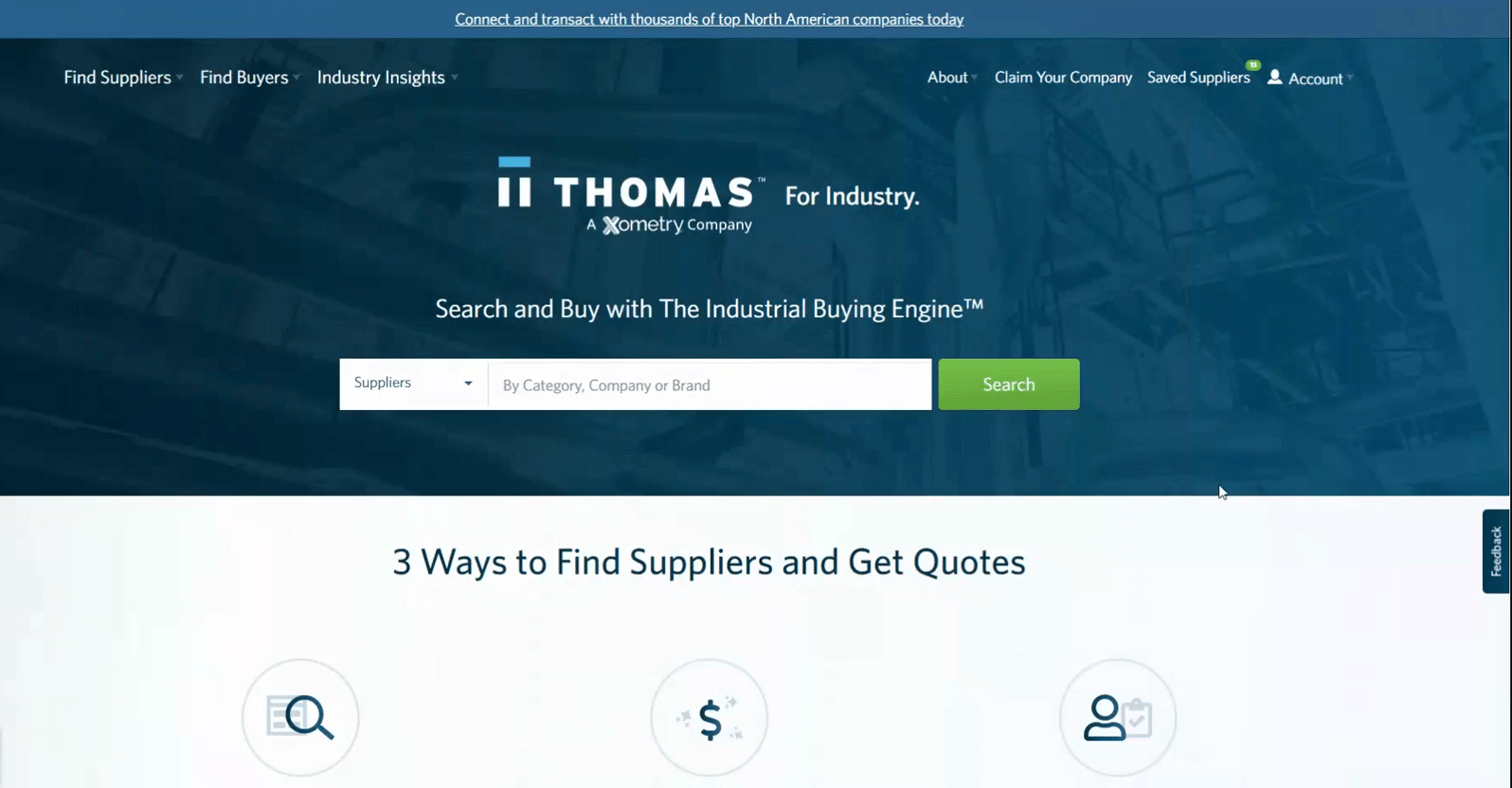 Register today to try out these features yourself.
Don't be shy - come say hi via social media also if you'd like:
Remember, any time you need us, we are here to power your career growth.
Did you find this useful?