What's The Problem With Volume Commitments?
You just signed a contract that you feel will produce significant savings for your organization through category-level discounts.
Across the table is a supplier who is excited about guaranteeing increased spend. It sounds like a win-win. However, there's a catch – the contract includes a volume commitment – and it could potentially damage your relationship between you and your supplier irrevocably.
What Is A Volume Commitment?
In order to drive new revenue, suppliers are pushing their sales teams to present very competitive contracts with very high volume commitments.
These commitments are generally established within contracts as a Letter of Understanding (LOU) or some other form of purchase agreement.
Essentially, suppliers are providing various category discounts based off of associated spend commitments. From a competitive standpoint, there is nothing wrong with the methodology. In fact, it makes sense: the more a buyer spends, the better the discount they receive. The contract structure maintains competitiveness to compensate for growing spend.
How Are Volume Commitments Calculated?
The supplier establishes an aggregated baseline over a 12-month time frame, either the most recent year or a previous period. To realize a discount, buyers must increase their spend relative to the baseline by a certain percentage within the first year, then again in years two and three. The percentage can range from as low as 10 percent year over year to as high as 50 percent.
Why Do Suppliers Prefer These Types Of Contracts?
The rationale for suppliers pushing these types of contracts is twofold. First, it all but guarantees them more business. Buyers become increasingly dependent on these suppliers as they continue to qualify for discounts. This creates a situation in which the supplier becomes ingrained within the organization, making it even more taxing for the company to move away from this supplier.
Related Info: How To Strengthen Your Supplier-Distributor Relationship
In addition, the supplier is able to exponentially increase sales while exerting far less time, energy and effort when compared to acquiring new customers.
What's The Problem For Procurement?
Let's say the buyer commits to a 20 percent increase in spend in the first year based off of realistic projections. The buying team hits the mark and realizes their discounts. However, when year two rolls around, the contract calls for another 20 percent increase on top of initial the 20 percent uptick in spend, representing a 44 percent overall increase from the initial baseline. In year three, another 20 percent increase is tacked on, and the buyer is now spending 73 percent more in order to hit the requirements of the contract. More often than not, companies fail to hit the annual requirements and find themselves at risk of losing their discounts.
The push for volume commitments can be especially punitive to existing clients. For example, consider an organization that purchases $1.5 million in industrial suppliers from a supplier, which equates to 90 percent of their total spend in the category. They are approached by the supplier and asked to enter into a contractual agreement with a year-over-year incremental spend commitment.
The client is unable to commit to the increased spend, and the supplier refuses to establish a contract without year-over-year growth. This puts both the buyer and the supplier at a disadvantageous position – the buyer is forced to find a new supplier and the supplier is likely to lose the customer.
---
Source Over 500,000 Commercial Industrial Suppliers For Free
---
What Should You Do?
Contract negotiations are a two-way street, and misalignment can be damaging for all parties involved. During negotiations, a supplier is always going to push for the maximum they believe they can get. It's up to you as a procurement professional to counter with something that you feel is more reasonable. This may mean giving up some of the discount in return for a lower volume commitment. The key here is recognizing what best fits your organization.
Strong supplier relationships are important; it's better to foster a long-term supplier relationship than to create something for short-term savings that will be unstable and damaging after only a year.
Editor's Note: This post was written by Michael Croasdale, a member of the 2015 class of 30 Under 30 Rising Supply Chain Stars. Michael was selected for his passion, creativity and contributions to supply chain.
---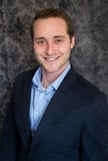 Michael Croasdale is an Associate Director at Source One Management Services, LLC. Recognized as a 2015 Thomasnet.com 30 Under 30 Rising Supply Chain Star, Croasdale is a demonstrated creative problem solver — known for leading innovative cost-reduction initiatives for Fortune 500 companies and mid-market organizations. Specializing in MRO and Professional Services, Croasdale leads a team of analysts through a strategic sourcing process that includes data collection and in-depth analysis, baseline development, RFP development, pricing negotiations and implementation.
Did you find this useful?