What Manufacturers Should Do After Losing A Key Customer
Customer retention can often mean the difference between your company thriving or dying. This makes the loss of major customers one of the greatest risk factors for manufacturing businesses. Your consistent goal should be to go to any lengths necessary to retain these keystone clients. However, throughout even a vastly successful company's lifespan, this kind of paradigm-shifting customer loss can — and will — occur.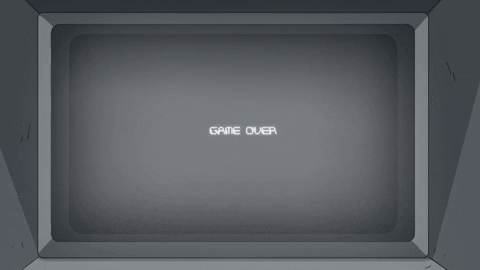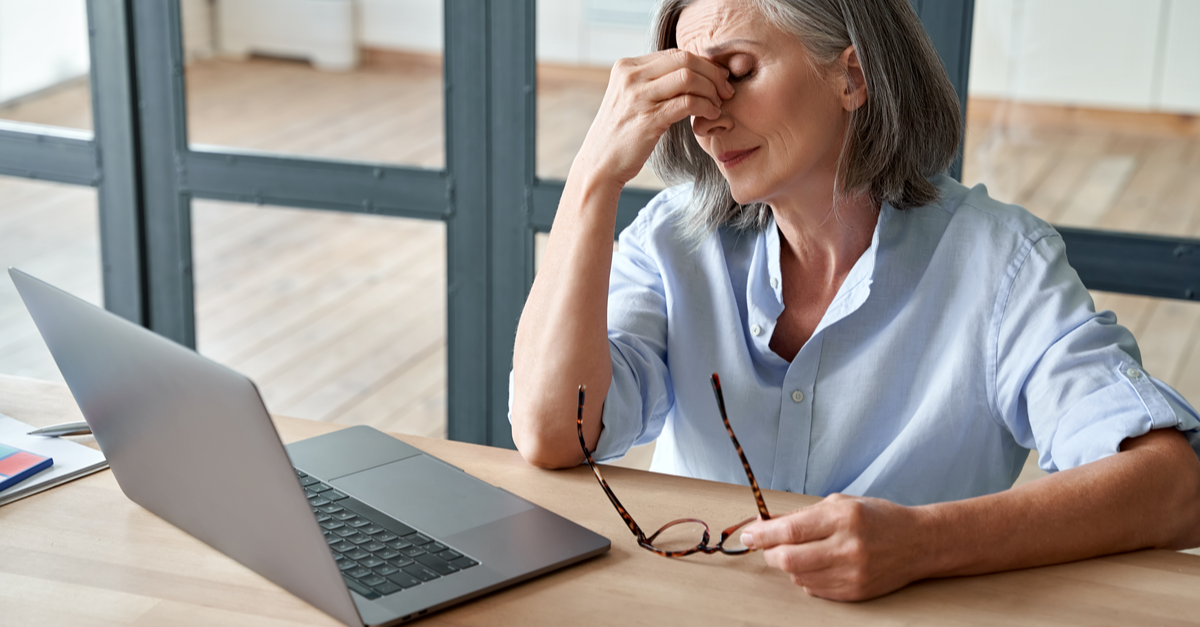 What do you do in the event of being dropped by a major client? More precisely, how do you rebound from this seemingly catastrophic event as quickly and efficiently as possible?
Upsell Your Existing Customers
The easiest customer to acquire is a customer you already have. In the event of a major client dropping your company, turn to your existing customer base. Reach out to current and potential clients to inquire about their status and how you can be of service to them moving forward. Are you consistently top of mind for them?
Your current customers probably aren't utilizing your entire range of offerings — they may not even be fully aware of all the services your company can offer. This is the perfect time to pitch them on any new options your company can provide that will bring them additional benefits. Consider offering them a package deal if they agree to bundle new products or services with the existing services they already receive. To maintain growth, you should also regularly communicate with your customers about how things are going to learn how your solutions may fix other challenges they have. Current customers are vital to getting new ones. Prioritize customer success and seek feedback regularly from your existing customers.
Learn More: Customer Success vs Customer Support - Which Should You Prioritize?
Put In More Marketing Effort
Step up your digital marketing efforts. Today's B2B buyers are more than 70% millennials, and because they're tech-savvy, they're using the internet and digital platforms to research your company. One of the most effective ways to drive new business today (and keep current ones) is by being online where your buyers are.
Create A Strong Online Presence
Take a look at your industrial website. If it hasn't been refreshed or updated with a new post in the last few months, it could be preventing you from acquiring new customers. That's because according to the latest B2B marketing statistics, 73% of B2B buyers pay attention to your website when deciding whether to submit RFIs.
Utilize every available tool in the marketing toolkit — email marketing, PPC, SEO, and social media, etc. to communicate what's going on in your business and how your products and services are solutions to prospects' challenges and problems. Use your website as the foundation of all your efforts. These tactics are also necessary to keep current customers engaged too and encourage them to do repeat business.
See Examples: 10 Best Industrial Website Examples That Engage Customers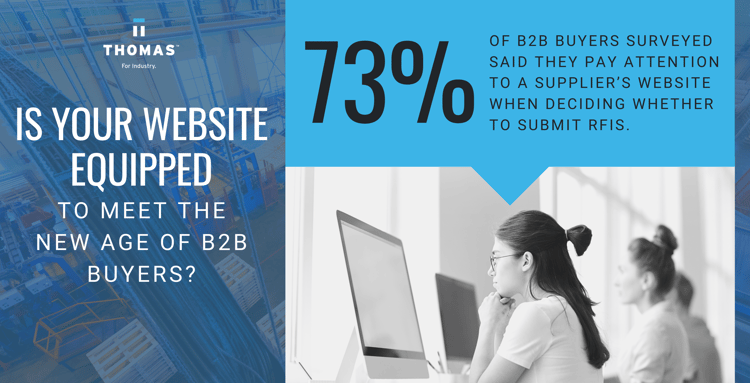 Use marketing tools like HubSpot or Thomas WebTrax to keep tabs on how your website performs and to see how your customers are interacting with your content. These tools give you access to data that lets you make better business decisions about any future product launches, information that can attract prospects, and trends about buyer behavior.
---
GET THE DATA: Surface High-Value Opportunities With A Free Thomas WebTrax Account
---
The Rodon Group, a custom plastic injection molding company, uses HubSpot to create inbound marketing campaigns with ease. Their content marketing and website enhancements allowed them to receive a 24% increase in Contact Us Form submissions and double-digit sales growth. ➡️ Read the case study.
Expand Your Business Into Other Industries Using Online Advertising
Think about potential new audiences you can connect with that may be interested in your offerings. Have you tried diversifying your target industries or creatively approaching new applications for your services in your existing target industries? With new generations coming into the workforce and expanding different industries, those traditional growth methods are no longer enough to stay ahead of competitors. Through market expansion, you open up brand new revenue streams and build a safety net for unexpected economic downturns.
Advertise your company for free on Thomasnet.com to put your company in front of the largest and most active network of industrial buyers. More than 1.2 million B2B buyers, engineers, and procurement managers use Thomasnet.com to source for suppliers and industrial products and services. They span various industries like aerospace, education, automotive, and more — and are opportunities for manufacturers to gain a competitive edge.
"Advertising with Thomas lets us develop accounts that build our backlog and keep us more stable as the economy grows," said Ken Carlton, VP at Corrugated Metals. "One Thomas lead that came to our company spawned an entirely new company for our business."
"We are currently working with two major aerospace companies on over $3.6 million in manufacturing which is a direct result of our Thomasnet.com program. Currently, we have attributed the 200% increase in CHE sales as predominantly attributed to our internet marketing program we developed with Thomasnet.com. The money I have spent with Thomasnet.com is providing a 3500% return on our investment."

Learn From Your Mistakes
Losing a key customer can be devastating, but use this as a learning opportunity. Analyze the circumstances that led to your major client loss. Seek feedback from that customer if possible, and ask them why they've chosen to move on from your company. Discern where you went wrong servicing that client to reduce the chance of the same problem occurring with your other clients.
Ensure your team understands what went wrong and collectively seek ways to improve the business together. While it's important to keep your customers satisfied by communicating with them regularly outside of regular customer service needs or problems, your business should be employee-centric too. When you keep your employees happy, they treat your customers well.
It is also worth looking at how your company's revenue is dispersed amongst your client roster. For example, having only a few key accounts covering most of your operating overhead can often be risky. Minimize the exposure of your company's bottom line with different types of accounts to allow yourself to recover more quickly when you lose a single client.
Given the long industrial buying cycle and sometimes complex supply chains, connecting with new customers may take a while. But if you want to speed up this timeline — and fill up your sales pipeline — it's important to have a deep understanding of your audience. What are their demographics? What are the daily challenges of their jobs? This information will help you determine where to focus your time, guide product development, and allow for alignment across your company.
To help, Thomas offers a free, customized In-Market Active Buyer Report to reveal the company names and locations of in-market buyers searching for your industrial products and services. You may even find your next key customer in the report.
And if you need help building strategies to manage or grow your customer base, experts at Thomas can help — we've been connecting B2B buyers to suppliers for more than 122 years fueling industry growth. Contact us for a free digital health check and we'll review exactly what you need to keep your customers happy and earn new ones.
What's Next: How To Expand Your Manufacturing Business Into New Markets
"Thomasnet.com opens doors to large organizations that have tremendous potential as long-term customers," said Chicago Nut & Bolt, Inc., a manufacturer of standard and custom fasteners. "The company responsible for maintaining the Golden Gate Bridge found us on Thomasnet.com when they needed quick turnaround on a custom replacement fastener for use throughout the bridge. We met the need, and now provide those fasteners for the constant refurbishing and maintenance of the bridge."
You Might Also Be Interested In:
Did you find this useful?