The Ultimate Guide To Marketing For Manufacturing Companies
Marketing isn't a new practice (actually it has been around for centuries) but for some companies in the industrial space, there is still an opportunity to completely embrace its effectiveness — especially online.
For the manufacturing industry, marketing is a crucial part of the business that touches prices, product, and sales. So it's important to understand how to use marketing for your business' success if you:
Want to get more customers
Want more high-quality leads
Are interested in increasing revenue
Are looking to expand your business into new markets.
In this blog, we'll break down everything you need to know about beginning an inbound marketing campaign of your own and we'll even offer additional marketing resources for deeper dives along the way.

The Basics Of Inbound Marketing
According to HubSpot, 70% of companies globally are investing in content marketing while 63% of companies have plans to upgrade their website this year. (FYI, business websites are the most used distribution channel for marketers).
So if your current marketing strategy isn't helping you reach your business goals, you're clearly not alone.
The good news is that there is a cure for ineffective marketing — it's called inbound marketing. Organizations that adopt inbound marketing are 30% more likely to feel that their marketing strategy is effective.
Let's take a look at how — and why — it works.
What Is Inbound Marketing?
While the term "inbound marketing" has been around for nearly a decade, there is still some confusion about what it actually means.
At its core, inbound marketing is about meeting the needs of your audience online. Instead of attending trade shows, inbound marketing focuses on creating educational content that pulls people to your website where they can learn more about what you offer on their own time and at their own pace.
Creating a great blog, eBooks, social media messages and other content, however, is just one part of the equation. Context is equally as important. You need to offer the right content at the right time to the right people who could use it, helping them along their buying journey.
This alignment of content with context is called persona targeting, and it is an essential component of effective inbound marketing. When done right, it can move your target customers through their journey, from anonymous strangers to highly-engaged customers.
Learn More: How Inbound Marketing Drives Growth For Industrial Companies
Inbound Marketing Vs. Traditional Marketing
While traditional advertising creates a lot of noise, inbound marketing is proven to build something a lot more valuable — trust. Providing educational, insightful content showcases your expertise and positions you as a knowledgeable and helpful business partner.
In addition, inbound marketing aligns with the way industrial and B2B buyers operate in today's world. According to an assessment by CEB, 57% of the purchase decision process is complete before a customer even calls a supplier. This means that your prospective customers are researching and evaluating you before they ever contact you.
Understand The Industrial Buying Cycle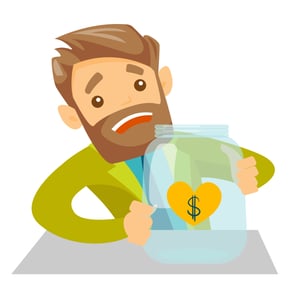 It all starts with the buying cycle. The industrial buying cycle, particularly, can be a long and complex process. Your potential buyers could fall anywhere along the course of a six step journey — and it's your job to meet them where they are, with the information they need to guide them toward a decision.
The buyer identifies their need for a product or service.The six overarching steps of the industrial buying process include:
The buyer researches different solutions to collect more information.

If creating a new design, the buyer researches product data.

The buyer evaluates potential suppliers for their desired solution.

The buyer makes a shortlist of the best suppliers.

The buyer purchases from the supplier they deem the best fit.
Our research shows that there are at least 15 additional distinct steps within the industrial buying process. The good news is at each of these steps, you have an opportunity to prove why you're the best fit and potential partner to help your buyers accomplish their goals.
Some of the factors buyers take into consideration when researching and evaluating suppliers are:
Your website

Market presence

Brand strength and reputation

Case studies of past work

Social media
Learn how to meet the needs of your buyers, tackle the industrial buying cycle, and position yourself as a trusted partner.
Build Your Audience Personas
It's time to get specific: Who exactly are your buyers? What are their habits, goals, and challenges? What are they responsible for in their roles?
Thoroughly understanding your buyer and their motivations is critical to making content that will be relevant to them and keep you top-of-mind throughout their journey. You can do this by creating target personas.
A persona is a semi-fictional representation of your ideal customer based on market research and real data about your existing customers. (Don't forget to check out our Essential Dictionary of Industrial Marketing Terms!)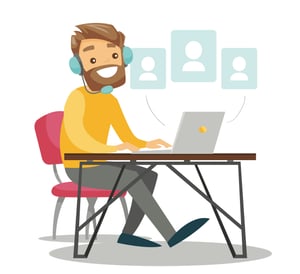 Manufacturers likely have more than one type of persona they're trying to reach. The three most common personas we see in industrial manufacturing are:
Design engineers

Procurement managers

MRO managers

R&D teams
You'll likely discover more insight as you define and develop your buyer personas. To learn more about each of these personas and how they influence the industrial buying process, download our eBook, Persona Targeting for Manufacturing Companies.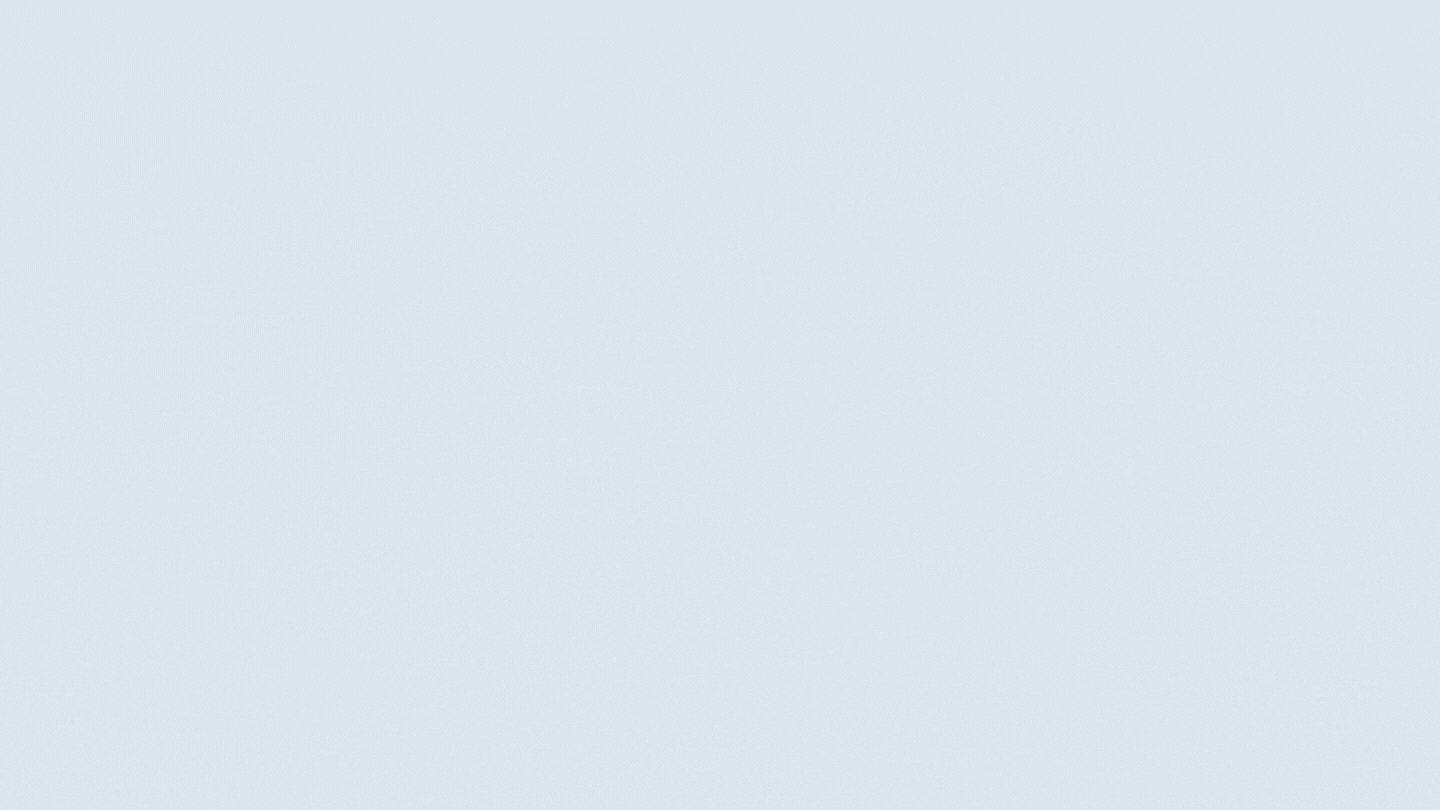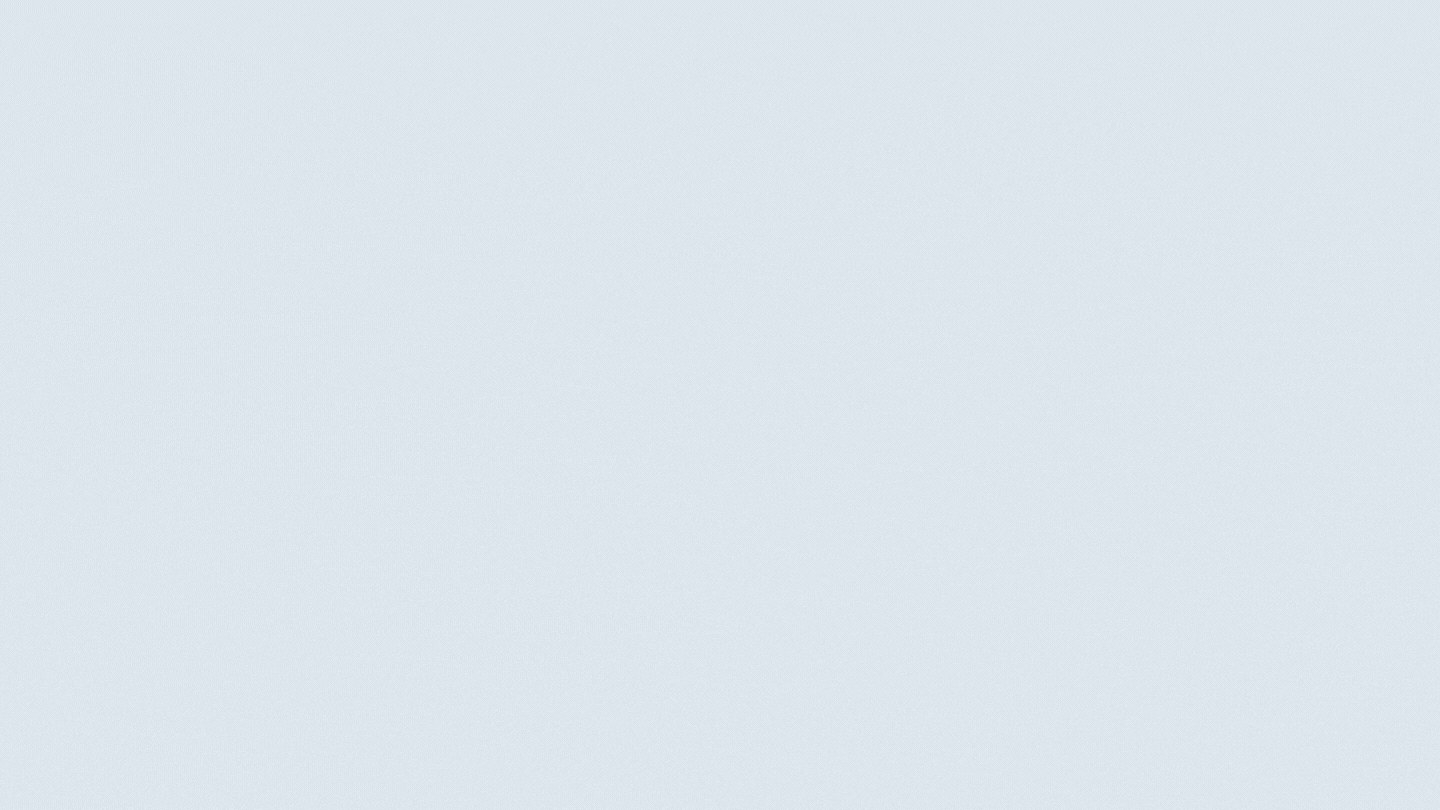 Develop Your Marketing Strategy & Set Clear Goals
Before beginning any marketing activity, you need to set goals to ensure you're maximizing your effectiveness. But don't just set goals, set SMART goals that align with your marketing strategy.
These are:
Specific: Define your desired outcome in clear, specific terms. You should be able answer the five W questions: Who, what, when, where, and why?

Measurable: Your goal should be easily quantifiable with target metrics to track your progress.

Attainable: Your goal can be ambitious, while still being achievable. Consider the time and resources you have available and set high, realistic standards within scope.

Relevant: Your goal should make sense for your specific needs and also align with other, big-picture goals.

Time-Bound: All goals should have clear dates of completion attached to hold yourself accountable. Setting a firm deadline will help keep everyday tasks from taking priority over your goal.
Your manufacturing marketing strategy should outline the specific approach (which may be the combination of two or more separate approaches in this guide) that will make it possible to achieve your goal. The idea is to have clear goals and document them to see where and how you can improve your benchmarks, see what's working, and know when to pivot away from what's not.
To meet the goal of increasing the number of quality leads by 10%, for instance, you may create a strategy focused on becoming an authority on the topic of lean production.
| | | | |
| --- | --- | --- | --- |
| Goal | Marketing Strategy | Objective | Tactic |
| 10% more leads by Q4 2021 | Become a trusted resource online on lean production | Offer 3 new guides on industry-focused website pages about lean production | Use display advertising to drive traffic to these website pages |
Keep in mind that as you work through your digital marketing efforts, your tactics may change depending on your buyers' needs and habits.
Moreover, in a recent 2020 Thomas Industrial Survey, there has been a 12% increase in website usage by manufacturers and industrial companies to connect with more buyers and customers since the outbreak of COVID-19. Due to the in-person limitations of COVID-19, there has been a rapid acceleration of digital marketing in the industry.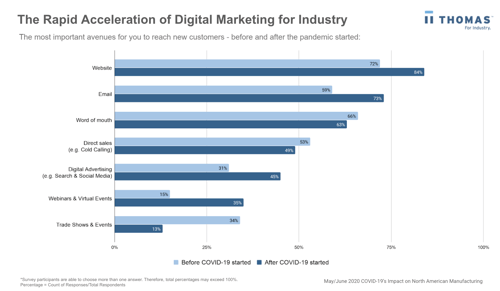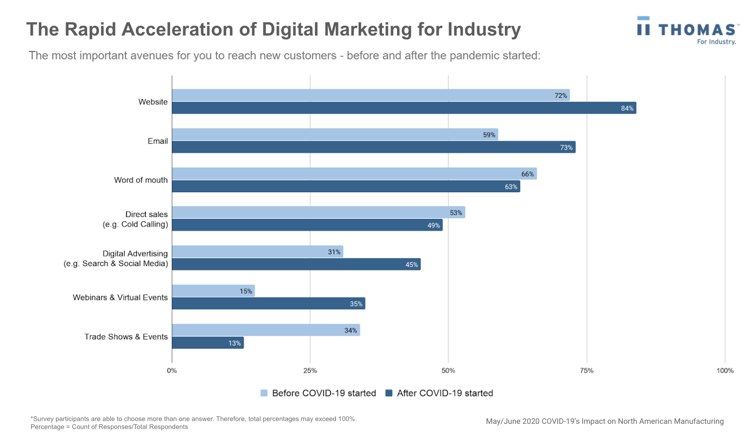 Adjusting your manufacturing marketing strategy today will likely help you win more business down the road. "Advertising online with Thomas lets us develop accounts that build our backlog and keep us more stable as the economy grows. One lead that came to our company spawned an entirely new company for our business," said Ken Carlton, VP of Corrugated Metals.
Common Problems (And Solutions) Of Marketing
Problem #1: Not Enough Clicks Or Engagement
Content is Queen! Developing quality content that your prospects want to read or see can be one of the most important aspects of marketing. Industry-related offers like white papers, eBooks and guides, or videos can draw buyers in and help boost engagement across your site.
How To Begin Successful Industrial Marketing
It's critical to note what kind of content your sales-qualified leads and customers engage with most. Perhaps you've built out very detailed website pages and blogs, but you didn't flesh out an internal and external linking strategy or Calls-To-Actions (CTAs) to help guide site visitors toward lead-generating content.
Problem #2: Not Enough High-Quality Leads
Are you maybe attracting a decently sized audience, but noticing that they're the wrong customer? We discussed this earlier, but this comes down to understanding who your target audience is. Make sure you're creating content that is useful to those audiences. We'll dive in a little later about targeting specific buyers, engineers, and MRO managers with custom online campaigns.
Problem #3: Not Enough Budget
Trust us when we say that just about everyone wishes they had an unlimited or larger marketing budget to work with. While it is a nice-to-have, working with little to no budget forces you to be creative.
5 Ways To Boost Traffic For Under $500
This is a reason that some manufacturers have trouble pitching marketing to their c-suite. Consider writing a paid press release or run a Google Ads campaign. (Thomas can help you with both those endeavors).
Problem #4: Need More Exposure To Boost Website Traffic
If you see little to no results from your SEO strategy to boost organic traffic, your email lists are all dried up, and you haven't quite figured out targeting for paid campaigns, what should your next step be?
Get a quick win with a promotion in a daily industry newsletter.
One way for a quick win to boost site traffic is by utilizing the Thomas audience of over 300K manufacturing professionals that receive our email newsletter daily. By promoting your content in the Thomas Industry Update newsletter, you reach the people you want to, elevate your site visitors, and generate leads.
Use Marketing Technology And Automation
Automate your marketing efforts as much as possible — so you can spend most of your time focusing on the bigger picture. There are tons of tools out there to help you organize contact lists, create content, schedule email campaigns, and publish to your website. Use them!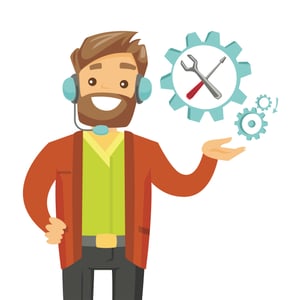 Here are some of our favorites:
G Suite: Google's office products are similar to Microsoft's, and becoming just as ubiquitous — but with an added bonus: everything is in the cloud, so you can access your work from any device and collaborate with teammates in real-time.
Trello: In a nutshell, Trello is a digital to-do list. It lets you create "cards" of tasks filled with detailed information including comments, attachments, and assignments. You can organize the cards on your "board" by client, stage of completion, or due date to ensure you never miss a step.

A Sales and Marketing CRM: Customer Relationship Management (CRM) software, like HubSpot CRM, gives you a clear, real-time view of your marketing funnel and sales pipeline. Not only does it enable transparency across teams, but it will give you hours back in the day by triggering different events and marketing flows automatically.
We've also compiled our other favorite digital marketing tools, project management tools and CRMs to help you decide what to decide what's best your industrial marketing efforts.

Update And Considering Redesigning Your Website
When it comes to inbound marketing, your website is the center of the universe. It's where all of your marketing channels should drive to — and it should be loaded with great content for your prospective buyers. After all, that's how you're going to start raking in leads.
But before we get to that part, you'll need to do a basic audit to make sure your site is up to snuff with today's consumers' expectations. Not sure if your website needs a refresh? Check out our five signs your website may be outdated blog. Your website is often the first point of interaction a buyer will have with your company, and if they don't have a good experience, they'll never even bother to read further.
Here are a few critical web design features you should have:
A clean look: Keep it simple and embrace white space. Too many colors, visuals, and other bells and whistles will make it hard for customers to find the information they're searching for — or, worse, your contact info. We know it may sound like a confusing formula, so we've compiled 10 of the best manufacturing websites of this year to inspire yours and help you get started.

Mobile responsive design: Cell phones and tablets have officially overtaken desktop computers. Creating a mobile responsive design will ensure your site looks great on any screen size so that you're meeting your customers on their preferred device.

HTTPS encryption: With massive data breaches becoming somewhat commonplace, your buyers will be more concerned with security and privacy than ever. Moving your site from HTTP to HTTPS will safeguard their information — and keep you from getting dinged in Google search rankings.
Instead of taking a traditional approach to website design and development — where you build it once and let it sit for a while — you need to think of your website like you would a machine on your shop floor. It needs to be constantly fine-tuned, calibrated, and optimized for peak performance.
That's really the essence of Growth-Driven Design, which utilizes A/B testing and data analytics to optimize a website's performance continuously. If your site isn't getting better every day, it's not aging gracefully.
Make sure you check out our other elements of a responsive, effective website design to ensure all your bases are covered!
Create Educational Content For Your Buyers
Content is the backbone of all your inbound marketing efforts. It's how you're going to attract visitors to your business and convert them into leads.
Remember the buyer journey? Think of those stages as a funnel that suppliers move through as they research and evaluate potential solutions. To market yourself effectively, you'll want to provide them with relevant content at every stage.
For example, don't think of a blog as a sales tool. Your priority is to inform. This will keep you top of mind throughout your entire industrial buyer's journey and — hopefully — win prospects over in the end. All content should be high quality and click-worthy. This means that your industrial content has to be interesting enough that site visitors will read all the way through.
Here are some top of funnel content ideas:
Educational blog posts

101 eBooks

General industry news and insights
Some middle of funnel content ideas:
Comparison guides

Case studies

Buyer guides
And some bottom of funnel content ideas:
Product videos

Spec sheets and brochures

Pricing calculators
A successful marketing strategy aims to generate more leads using effective content to reach your industrial leads at all stages of their job process. There are many opportunities for manufacturers to tell their brand story. For example, some companies are looking to partner with manufacturers who are "green." Create top-of-the-funnel content with a blog on your sustainability efforts — check out how these small business green manufacturers showcase their sustainability efforts.
Additional content marketing guidance for you:
If You're An OEM, Add Product Data To Your Website
Today's B2B buyers are independent. They don't need to hold hands with you throughout the entire process — they want to discover, research, and spec products on their own before committing to a project.
That's why it's crucial to present them with easy-to-find, up-to-date product information — or risk getting crossed off their list.
To bring your product data and your website together: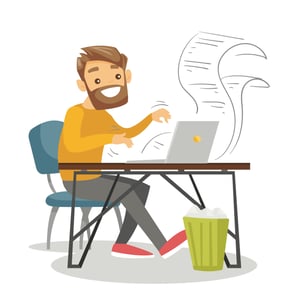 Centralize your data: Consolidate all the different spreadsheets, CAD drawings, and loose papers you have lying around into one dynamic online catalog, like this one.

Enrich your data: Once you have all the information in one place, make sure your products are filled out with as much detail as possible.

Optimize your website: Your site should not only look good, but also be intuitive and easy to navigate so customers have no problem finding and buying your products. And don't forget to be mobile-friendly, as more and more buyers are working from their phones.
Building out a robust and optimized e-commerce experience like online giants McMaster-Carr, Grainger, and Amazon, can feel like a daunting task. But small business manufacturers can reap the benefits too. That's where we can help.
Thomas Connect is our powerful proprietary product information syndication service that delivers current, accurate product data to your distributors, your website, and your Thomasnet.com profile — helping you compete and win against top legacy players. If you use CAD files on your website, check out the video below to learn how you can use CAD to generate more leads.
Be Everywhere Your Buyers Are Online
Even though you're doing all you can to try to bring buyers to your website, it's important also to put yourself where they are elsewhere online.
Some of the best places to find industrial buyers are:
The Thomas Network
With 1,000,000 active registered users and more than 10,600 new buyers registering every month, Thomasnet.com is the best place for you to connect with buyers. Thousands of manufacturers of all sizes use the Thomas Network to help bring in more RFQs. Corrugated Metals set a record for quotes in the first year of listing on Thomasnet.com, increasing quarterly quotes by 197% over the previous year.
"The average value of quotes has grown. We have received orders in the same day. The sales team can't believe how many good opportunities they have now. Participating in the Thomas program has changed the way I market my business."— Ken Carlton, VP Corrugated Metals
"Qualified leads are coming to us now, and since prospects can easily search our capabilities and qualifications (on Thomasnet.com), those who contact us are more inclined to do business with us." — Bill Boyer, CEO Boyer Machine & Tool Co., Inc.
In fact, according to our sourcing activity, every second, a buyer or engineer visits Thomasnet.com to source products and look for new suppliers. But they can't contact you if your company isn't listed — so list yours for free today.
Social Media Platforms

Just like how the industrial buying cycle has changed significantly within the last few years, so has social media. A large group of your buyers are on social media. In fact, more than 70% of today's B2B buyers and millennials. They're super tech-savvy and are researching your company on a variety of online channels.
Publishing content on LinkedIn, Twitter, Facebook, and Instagram not only lets you share it with your followers, but also makes it possible for them to share with their followers through the network effect. Chances are you may have already set up your social media accounts but haven't updated them in a while. Your customers are likely to stay engaged with you the more often you post relevant information. Be creative! Social media is the platform for you to get fun and put the emotional element in your communication.
Check out our eBook, The Complete Guide To Social Media Marketing to learn how to build your social network with the right posts that get clicks.
Google My Business Profile
Online users love leaving reviews on Google when they experience great customer service. Make sure your Google My Business profile is up to date and has all your relevant company information for new buyers to contact you and leave reviews. A Business Profile will help increase your chances of getting found online — especially by local buyers in your area. Plus, a high customer rating will increase your chances of actually getting contacted!
Learn More: Using Digital Marketing To Get Found By Local B2B Buyers
The Thomas Industry Update (TIU) Newsletter
Manufacturing companies stay up to date with what's trending in the industry by subscribing to popular industry email newsletters. Buyers, procurement managers, and engineers do the same too. More than 350,000 of them subscribe to the Thomas Industry Update (TIU) newsletter — and manufacturers have an opportunity to promote their brand in it. Manufacturers can increase their brand awareness, promote their content, and showcase new products or services with a display ad.
One industrial adhesives manufacturer increased their reach to 73,000+ B2B professionals in one newsletter send. Check out your email sponsorship options here.
We wanted to make more buyers and decision-makers aware of what we have to offer. The team at Thomas explained the benefits of advertising in the Thomas Industry Update and it ended up being a great way to help us generate that awareness and we earned new contacts for our sales team to call on.

— Mark T., Toagosei America

Create Campaigns To Increase Your Manufacturing Brand
Effective marketing doesn't stop after you've created your first piece of content or after you've redesigned your website. If you want leads and your customers to stay loyal, you need to be proactive about your marketing continuously. Set campaigns across multiple online channels to increase the awareness of your manufacturing brand and drive more buyers to your website. Here are some of the most popular ways manufacturers can promote content:
Email Marketing
Email can be one of the most important channels for industrial marketers in terms of ROI — but you can't just start firing off messages. Your email strategy should be measured and targeted. There are a few common mistakes new industrial marketers make with their email marketing. The most common mistake is purchasing an email list instead of growing your contact list organically.
If your industrial emails aren't generating quality engagement rates, it may be time to reevaluate your email tactics. See our blog for examples, Top 9 Emails You Should Be Sending.
You Might Also Be Interested In: How To Build Effective Email Prospects Lists
SEO Strategy
Search engine optimization, or SEO, is adhering to best practices set out by Google and Bing to appear towards the top of search results, thereby earning your website more organic traffic. There are many easy steps you can take to start optimizing your content to rank in search.
Case Study: How A New Website And Content Marketing Increased CJWinter's Sales Leads By 60%
PPC Campaigns
Pay-per-click or PPC advertising is a different form of search optimization that allows you to show ads in keyword search results to earn paid traffic to your site. As you learn more about PPC, you'll also come across other commonly used PPC acronyms including 'SEM' for search engine marketing and 'CPA' for Cost-Per-Acquisition, also known as Cost-Per-Action. If you don't know the basics, PPC marketing can be difficult to understand — especially with so many acronyms. We've rounded up a few industrial PPC and SEO best practices to get started on both.
Video Marketing
Buyers consume millions of hours of video every day, and this type of content is proven to increase engagement, clicks, and organic reach. Try including it in email, blogs, or social posts — or even promoting one as an ad on YouTube. Check out our blog for best practices on video promotion.
Here are some video marketing stats that may surprise you:
When promoting your content, don't think of each channel as acting independently. Think of them all working together as an ecosystem — with the ultimate goal of driving as many people as possible to your website. So if you decide to create a company profile video, don't just publish it on one page. Promote it on social media, emails, and everywhere else your buyers are.
Top manufacturers are using video tours of their plant and facility on their Thomas Company Profile to get more RFQs. A video of your shop floor or a manufacturing process has been proven to get more leads for manufacturers — and you don't even need a large marketing budget to create a video (Thomas will help create a video for free (like the one below) with the purchase of an advertising program).
Check out these 14 video examples from manufacturers and industrial companies that helped them increase their brand and get more sales.
---
Increase Your Sales With The Power Of Video
Thomas offers video content production for FREE with the purchase of an advertising program for OEMs, Distributors, and Service Companies
---
Make Sure You're Tracking Your Marketing Efforts
The reason you're spending all this time, effort, and resources on marketing is to grow your business. So it's essential to check back and see if it's working regularly.
Here are a few keys to implementing a metrics-driven marketing program:
An ROI Measuring Toolkit
Similar to how you made quantifiable SMART goals, you'll want to select KPIs to measure ROI. Some common ones include cost per lead, cost per sale, cost of overall marketing program, and length of customer relationship. You can also set baselines for channel performance with campaign-specific KPIs such as email open rate or social media impressions.
Google Analytics
This is a free tool that helps you monitor the health of your website by tracking site metrics such as unique page views, session duration, and bounce rates. With GA you can easily set up customized reports to monitor specific metrics of interest for your campaigns.
Thomas WebTrax
All the website traffic in the world means nothing if your site visitors aren't qualified buyers. Thomas WebTrax is a lead generation tool that tracks exactly who is in-market for your services, how they're interacting with your online presence, and where they are in their buying journey.
Learn more about how Thomas WebTrax provides actionable data to engage in-market buyers — at no cost!
Get Started On Your Digital Marketing
Congratulations! You made it through our Guide to Marketing for Manufacturers!
To recap: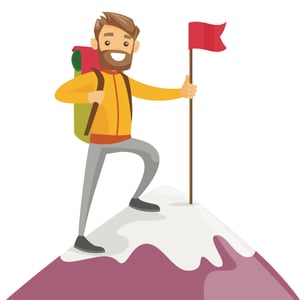 Plan! Do some research first. Know your industrial customers and about your company has tried in the past (analyze what worked, what didn't work, and why).
Create! Use the information from your homework above as the backbone to create a stellar marketing plan

.

Be patient, and do one project at a time.
Optimize! There's always something that can be improved, and if you're testing correctly — no project in your industrial marketing strategy should ever really be final.
We hope this Ultimate Guide to Marketing has provided you the framework to start running your own inbound marketing campaigns. So where do you go from here? Request a digital health check to see how your online presence compares to competitors and learn exactly where you can improve.
Thomas has tons of free resources for manufacturers available, designed specifically for industrial companies like you. Check out some of the links below:
But partnering with industrial digital marketing experts will help take your marketing campaigns and sales to the next level — especially when you don't have the time or resources to build your marketing strategy. Ready to see how a custom marketing plan can work for you? Contact us today. We'll review your current efforts for free and give you proven recommendations to market your business online and reach more B2B buyers.
"A key thing about Thomas is the ability to generate a lot of leads across various industries," said Jeff Collins, Partner at Renown Electric Motors & Repair. "As a marketing department of one, it has been really helpful to have Thomas around to help with our marketing strategy as opposed to making it up as we go." Renown Electric's product pages are now #1 on search results and their SEO and content strategies are growing their customer base.
Let our marketing experts review your company for free and see how you can improve your growth methods.
Digital Marketing Services From Thomas To Build Your Manufacturing Marketing Strategy:
Did you find this useful?