7 Project Management Tools For Industrial Marketing
Getting started with inbound industrial marketing is a challenge, to be sure, but keeping everything organized and well-scheduled is a job of its own. So how can you keep your website updates, content development, email marketing, and other initiatives in order? Better still, how can you keep them in order without losing your sanity?
Project management tools, of course! Here's the lowdown on some popular options for manufacturing and industrial companies.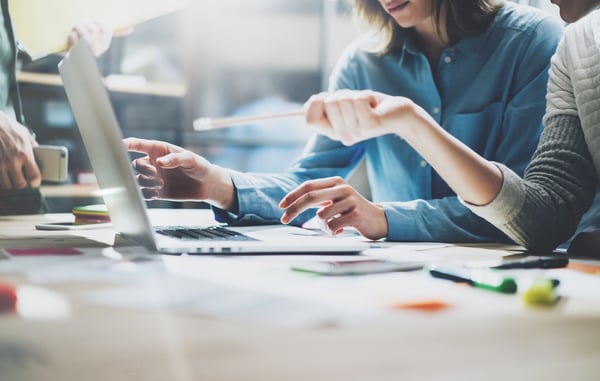 1. Spreadsheets
No, that isn't the name of a trendy new program. They may seem old-school, but spreadsheets are a natural first step in getting organized, and they may even be all you need for smaller-scale, basic project management. Microsoft Excel is the most ubiquitous tool, and it's free (assuming you already have Microsoft Office). If you don't have Microsoft Office, Google Sheets is another option that offers a lot of features for no cost.
Price: Free (Google Sheets) or as part of Microsoft Office.
2. Trello
If you are new to project management or want to step up from spreadsheets, Trello could be a good tool to start out with. Very simple and straightforward, Trello allows you to create "lists of lists," and add detailed information to help you keep track of different tasks. With a very short learning curve, you can build your Trello board in a few minutes. Key benefits and features of this project management program include:
Task "cards" that can be opened to see detailed information, including:

Comments
File attachments
Subtasks
Assigned team members

Ability to drag and drop cards from one column or section of the board to another to further organize by different categories, such as:
Stage of completion
Due date
Client
Price: Free version available; upgrades offered for $9.99/month per user and $20.83/month per user
3. Basecamp
Basecamp provides simple, easy-to-use task management and communication tools for carrying out various tasks. Main features include:
Ability to assign to-do tasks to one person, multiple people, and entire teams
Message boards for easy discussion of projects and ideas
Chat function for communication and collaboration among team members
Reports on team capacity and projects
Separate area to manage projects with clients
Price: $99/month with all features, for the entire company
4. Freedcamp
Originally started as a free, stripped-down version of Basecamp, today Freedcamp is feature-rich and still manages to offer a free option. Here are some features the tool offers:
Ability to quickly assign tasks and subtasks
Milestone-setting capabilities
Calendar scheduling
Discussion boards
Time tracking for easy analysis of time spent on different tasks
Price: Basic model is free for unlimited users and projects; upgrades come in various degrees and top out at $15/month per user
5. Zoho Projects
Zoho offers a variety of cloud-based tools, from email to word processing, to accounting. The company's project management platform is one of its most popular options, giving teams an easy way to communicate and track progress. While very powerful, the learning curve for Zoho may be a little steeper than with the other tools on this list. Zoho's main features include:
Ability to see and log billable and non-billable hours
Ability to see actual time vs. project time for completion of specific milestones
Easy integration with Google Apps
Public or private project chat rooms
Price: Free for one project, $25/month for up to 20 projects, $50/month for up to 50 projects, $100/month for unlimited projects
6. 5pm
5pm is an enterprise project management tool built for serious project management. If you have multiple projects, project managers, and contributors, and are looking for a robust tool, it may be a fit for your inbound marketing needs. Top features include:
Simple, customizable interface
Time tracking
Note and file share
Social toolbar and email integration
Interactive timeline
Customized reports
Price: Ranges from $24/month to $199/month, depending on number of users, number of active projects, and amount of data storage
7. KanbanFlow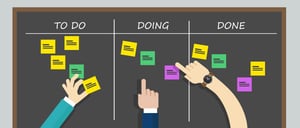 A Kanban board is a visualized workflow tool commonly used by software developers as part of an agile project management approach. It focuses on moving projects and tasks through phases — to do, doing, and done. The approach has caught on, and other industries and teams are adopting it. KanbanFlow puts it in digital form while providing the following features:
Customizable Kanban boards, including "swimlanes" for grouping and categorizing tasks
Ability to attach files to tasks
Easy integration with all email servers
Reports to analyze workflow and identify bottlenecks
Price: Free version has no time limit or user limit, but an upgrade with a substantial increase in features costs $5/month per user (10% discount when paying per year)
Need Help With Your Industrial Marketing?
Need some help getting your manufacturing marketing plans organized and optimized? Reach out to the experts at Thomas today; we'll help get you on track.
Did you find this useful?