What Can B2B Industrial Marketers Learn From B2C Marketers?
When it comes to marketing, many manufacturers put themselves in a very narrow box, focusing on niche messaging — and niche strategies — to get the job done. As a result, you can end up looking, sounding, and acting a lot like your competitors.
Business-to-business (B2B) marketing is designed for a complex process of consideration and comparison way of communication, often with heavy emphasis on cost or time-savings and efficiency — which makes sense since these products and services are often more expensive with longer purchasing cycles than those sold directly to consumers. Business-to-consumer (B2C) marketing, on the other hand, has greater flexibility to be light, creative, and even play to consumers' emotions rather than pure logic.
While it's true that industrial marketing is different than other types of marketing, there's a lot manufacturers can learn from marketers outside the industry, particularly those in the B2C space. In fact, incorporating B2C strategies into your industrial marketing strategy is beneficial and it can be a lot of fun. Let's get you started.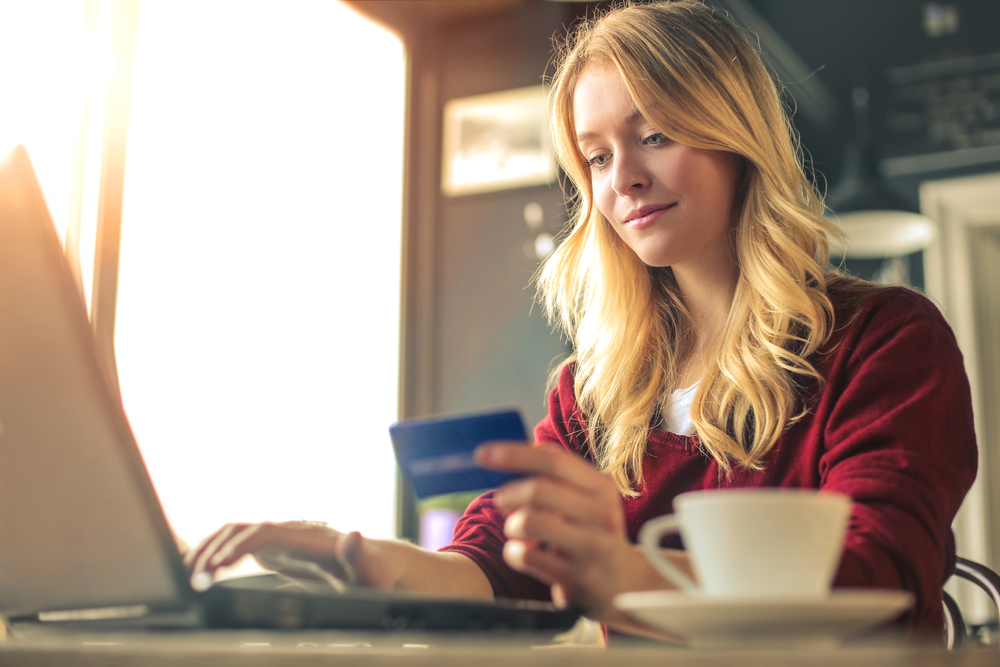 Brand Marketing Is Important For B2B And B2C
Brand equity is the public's perceived valuation of your brand, and it's not just for B2C companies. Brand marketing what makes your products recognizable and memorable, and your customers loyal. Building a strong manufacturing brand can help you stand out, attract new customers, and retain the existing customer base you've already built.
Take the time to define and execute your brand. Begin with brand discovery by revisiting the intentions and goals that founded your company. Look at your core values and what problems you can solve for your customers. It may seem obvious to you, but take a step back and ask yourself objectively what sets you apart from your competitors, and how you can convey that to your prospects. This will help you determine your unique selling proposition (USP).
Companies often make the mistake of trying to be everything to everyone, and therefore never truly build a brand. Instead, focus on what you're really good at. What's the one thing you want to be known for? Having a USP — and sticking to it — will ultimately be your competitive advantage. Defining and developing messaging to an audience and conveying these concepts to an audience are the first steps towards establishing a strong brand.
Here are a few exercises that can help you define your USP:
Focus groups with current customers
Internal and external surveys
An audit of existing marketing and sales materials
Competitive analysis
Remember that your brand identity should be as unique and personal as your own identity. Think about what makes Apple, Nike, Disney, and Coca-Cola so powerful. Those are the brands with which people form strong personal connections and attachments.
B2B Marketing Can Still Get Emotional
Leading with specs and tolerances when marketing your products or services can be more than a bit dry, even for an industrial audience. Remember that the work you do has a significant impact on real people. Try to tap into that emotional connection. There are many ways to do this.
You can highlight your company's history and mission, as well as any charitable causes you care about on your website. Convey to your customers how you can help improve their lives. The goal is to get people to care about your company. If you can accomplish that, you will get people to buy from you. Our eBook, How To Make The Industrial Buyer's Shortlist lists 26 more examples buyers are looking for that will place you in a better position to win more business.
B2C Marketing Channels Can Be Effective For B2B
Social media has become one of the most versatile, vibrant, and vital instruments in any marketer's toolbox. It is essential to define and display the personality of your business across your social media platforms. Exclusively posting product announcements and updates can be a little dry. Instead, have a little fun with your social media — this Instagram account is a good example of how to put a playful spin on manufacturing.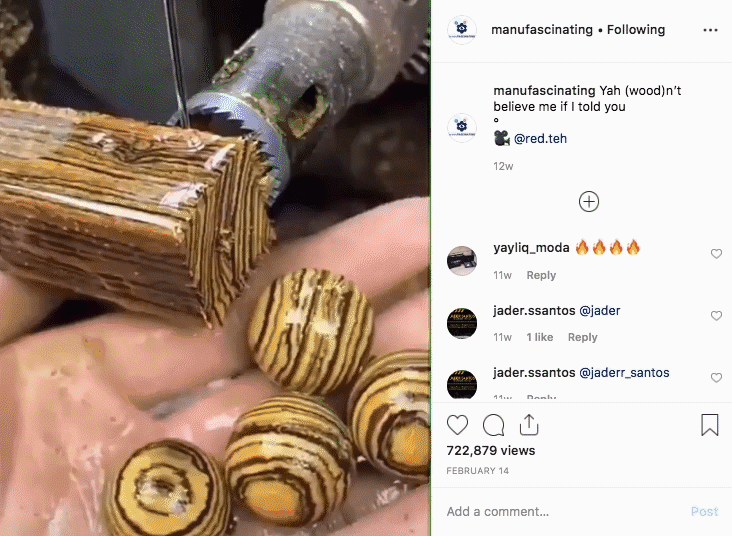 After you've fleshed out your social media personality and strategy, you'll likely want to use a scheduling tool to begin scaling your efforts, since users are more likely to engage with accounts that post regularly. Tweetdeck, Hootsuite, and Buffer are all free tools that can help you get started building and executing a social calendar.
When it comes to B2C marketing, video is everything, and it should be just as important for B2B companies. Video's popularity as a marketing tool has soared, as it's a highly shareable medium that can help drive traffic to your website, engage people to stay on the page longer, and pique their interest to learn more. When you start thinking about video-first content ideas you'll see how even highly technical topics can be fun; shop tours, interviews with employees or customers, product explainers, or sped up reels of a manufacturing process would all make for engaging content on your website, emails, and social channels. The sooner you get comfortable with video marketing, the sooner you'll be able to gain an early adopter advantage over others in the manufacturing space.
Finally, don't ignore paid channels. While organic traffic is — and will always be — important, it's becoming increasingly difficult to keep up with ever-changing SEO algorithms. Not only that, search engines and social media platforms alike are putting a heavy emphasis on paid content, which can hurt your organic reach. To cover all your bases, try out some paid options — display ads, search, and social — to test if these tactics can help you gain more exposure.
---
Increase your SEO traffic in 30 days — one tip for each day of the month
---
Display ads, the types of ads that appear on web pages, mobile apps, and video content, help you cast the widest net possible to drive new traffic to your site. Google's Display Network includes more than 2 million websites reaching over 90% of people on the Internet. Search ads, those that appear alongside related keyword search results in Google, Bing, and Yahoo, reach a smaller audience than display ads, but allow you to convert hand-raisers who have expressed interest or a need for your services into well qualified leads. Finally, social ads such as those on Facebook, Instagram, Twitter, and LinkedIn, offer the powerful ability to get your message in front of a highly targeted audience based on interests, network, profession, and more — click here to learn more about the types of content that work best at each stage of the buying journey.
Your Current Customers Are Key To New Ones
When B2C customers shop online, they expect a seamless, friendly interface. You better believe your buyers expect the same from you. A prerequisite for today's industrial customer is interacting with a polished, optimized, mobile-friendly industrial website. Every part of your marketing strategy should be coordinated around providing the most optimal user experience possible.
Not only should you make it as easy as possible for users to navigate your website, but you should also understand exactly who these users are. We call this developing a buyer persona. As simple as it sounds, you can start by creating a table to organize different characteristics of your target customer. Include features such as job title and level, goals, biggest challenges and frustrations, life stage, and more. Evaluate your best current customers and find out why they partnered with you. Learn how they got in touch with you as they were evaluating partners and what they evaluated you on. Understanding these critical details will help ensure you're designing relevant campaigns that will attract new customers to your site at every stage of the purchasing cycle.
Learn More: How To Meet The Needs Of Industrial B2B Buyers
You don't have to limit yourself to just one persona either: maybe there are five or six types of people you regularly sell to. But take the time to really think about what types of messages resonate with your ideal customers, and how you can meet them where they are in their buyer journeys.
Supplement Your Traditional Industrial Marketing Efforts
In today's world, where customers are more informed and empowered than ever, traditional marketing strategies just won't cut it. Even in niche industries like manufacturing, marketers must flex outside their comfort zones to win their prospects' attention.
For more strategies to expand your marketing repertoire and gain an advantage over the competition, download our free eBook, How Inbound Marketing Drives Growth For Manufacturers.
Did you find this useful?