The Importance of Video Marketing for Manufacturing Companies
The most effective content marketing strategies incorporate various types of content, allowing companies to reach users at different stages throughout the buying journey. Offering informative blogs, white papers, eBooks, infographics, case studies, calculators, checklists, and other forms of content not only helps garner new leads, it also establishes you as a knowledgeable thought leader in your field. Developing fresh, new content can also improve your SEO rankings, making it easier for people to find your company.
While you may be providing an ample amount of written content for your site visitors, you might be missing one crucial component — videos. Increasingly important in today's digital landscape, video content allows for efficient dissemination of complex information while providing an interactive, engaging user experience.
Below are the four of the most compelling reasons to start incorporating video into your content marketing campaign.
Videos Are Everywhere
If you're not making use of videos in your marketing strategy, you're at risk of falling behind in the industrial B2B world. Today, companies across all industries are providing video content, and those who aren't are essentially signaling that they're out of step with current trends and user needs. In fact, by 2019, it's estimated that video will account for 85% of all internet traffic in the United States.
Users are increasingly seeking out engaging, easy-to-access watchable content; a recent Animoto study showed that four times as many consumers would rather watch a video about a product than read about it. With more and more users accessing information using mobile devices, it's only logical that people would rather watch an informative video while on the go than read long-form articles or eBooks. Providing educational, useful videos not only helps consumers easily access the information they need, when they need it, it also demonstrates your commitment to providing the most cutting-edge resources.
Videos Are Highly Shareable
Ideal for sharing on various platforms, such as Facebook, LinkedIn, and YouTube, videos consistently outperform text-based updates on social media platforms; in fact, a recent HubSpot study found that video is 40 times more likely to be shared on social media than any other form of content.
Followers who share your videos with other users can provide a serious boost to your marketing efforts, introducing you to new prospects and organically increasing brand awareness. The video format allows consumers to get a better feel for your brand personality, and provides you with a versatile platform for sharing product information and capabilities, answering commonly asked questions, and showcasing new technologies. Plus, when users share your videos, they signal to others than you're a trustworthy, knowledgeable brand.
Videos Are Effective
The overall goal of content marketing, of course, is to provide directly relevant, useful information to prospects in order to convert them into customers — and videos are proving to be highly effective in achieving this goal. According to a survey by Wyzowl, 77% of consumers reported that they've been convinced to buy a product or service based on a video.
Unlike written content, videos allow you to showcase your brand character and team personality, making it easier to connect with people on a personal level and establish trust. Because video content can be tailored to many different consumer needs, it's easy to target users at all different stages of the buying journey; companies can offer videos as general, top-of-funnel overviews, as well as highly detailed, bottom-of-funnel explanations.
Videos also allow for easy tracking of who has viewed your video, how long they watched it, and whether they watched certain sections of it more than once — making it easier to track return on investment (ROI).
Your Competitors Are Already Offering Videos
More and more B2B companies are realizing the benefits of offering video content, positioning themselves as modern, knowledgeable brands with an eye on consumer preferences and technological trends. If you're not making use of videos in your content marketing campaign, you may be losing out on valuable leads; in today's increasingly fast-paced digital world, users want to be able to access informative, engaging content quickly and efficiently, and videos allow for easy watching on the go or in the office.
According to ReelSEO, 73% of B2B marketers say that video content positively impacts marketing efforts and ROI. If your competitors are offering informative, relevant videos but you aren't, it might be time to reevaluate your marketing plan and take stock of your overarching company goals.
Getting Started With Video Marketing
Ready to get started with a video marketing campaign? Thomas can help; through our Video Promotion Campaign solution, we help industrial businesses create persuasive, professional, and highly engaging videos to promote new products and services, highlight specific product lines, and spread the word about unique company capabilities and experience. We also promote it to an audience of highly engaged buyers.
Have questions about the benefits of B2B video content or looking to start a Video Promotion Campaign? Contact the team at Thomas today.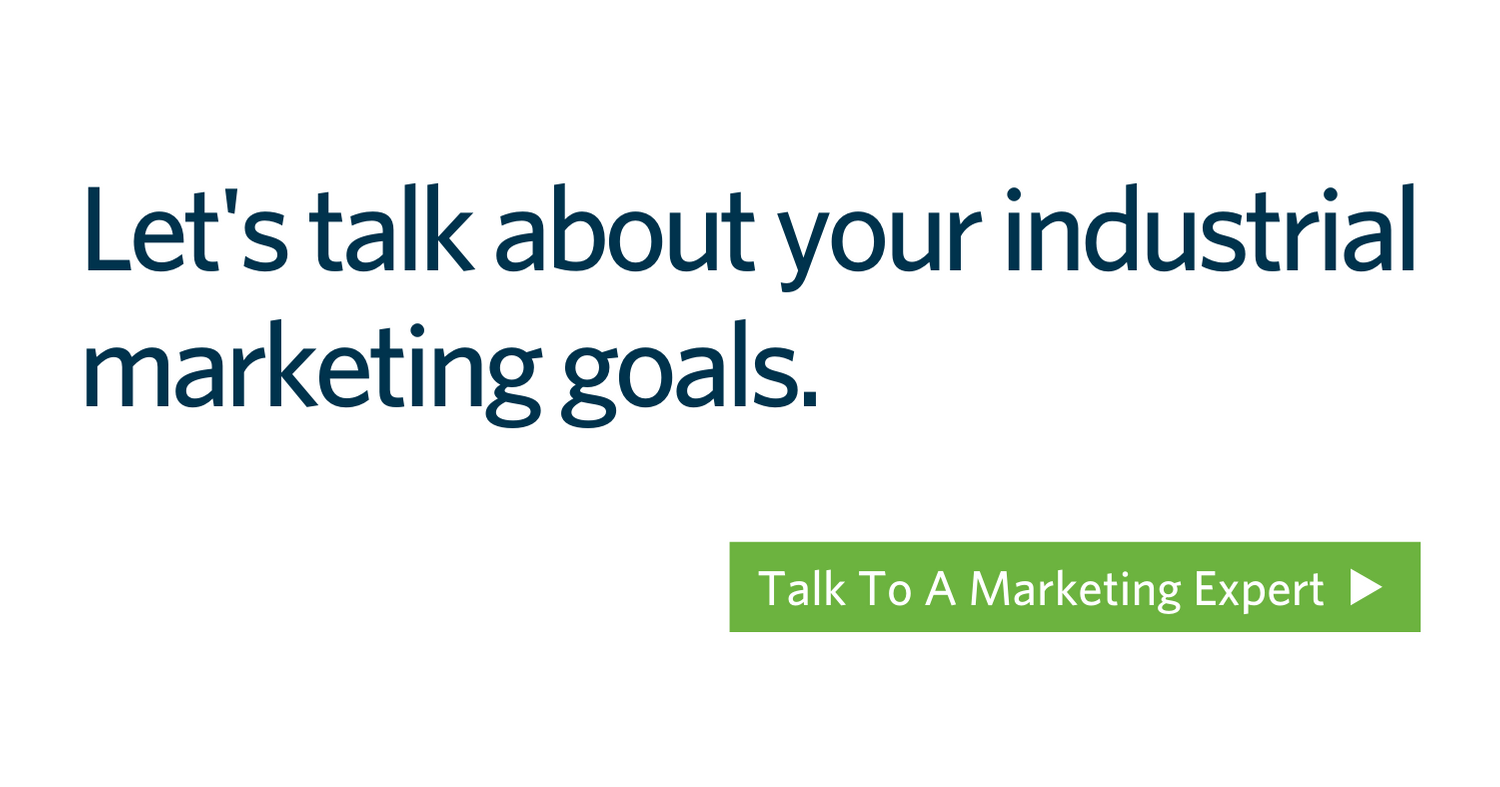 Did you find this useful?