Choosing A Marketing Automation Platform: 3 Key Differences Between HubSpot & Pardot
Similar to how automation technology has helped to increase efficiency on shop floors, the same can be said within the world of marketing.
Marketing automation technologies help companies generate, educate, and re-engage leads by setting up a system that runs with customized rules, programs, and scoring systems.
As a digital marketing strategist, I've had the opportunity to work in a variety of marketing automation platforms, and I've seen advantages and disadvantages in each. There are dozens — maybe hundreds — of tools available, but since HubSpot and Pardot are the most prevalent in the manufacturing space, wanted to offer up an analysis to help you decide what's best for your business.
Ultimately, the goal with any marketing automation software is to make it easy to capture, organize, and communicate with leads in order to educate and convert them into sales.
As technologies advance, the line between marketing and sales become blurred and these softwares are great indications of that. Marketing automation provides ways to automate lead-nurturing emails, create downloadable marketing offers, and share other educational content like blog posts and press releases.
Evaluating the Differences
1. Website Hosting
By consolidating all digital marketing efforts into one platform, HubSpot users are able to provide personalized experiences for their leads. HubSpot's Content Management System (CMS) offers smart content, allowing for companies to adjust the content that leads view when they visit the website, depending on their preferences. For instance, if a lead returns to the website and we know what industry they primarily work in, we can cater the content they view on the website to that specific industry.
At this time, Pardot does not offer a CMS tool. That's not to say creating dynamic website content based on contact properties is impossible to do with Pardot. In fact, for companies with their websites hosted on WordPress, Pardot offers a WordPress plugin so users can insert dynamic content based on a lead's properties (i.e. industry, location, lead score, etc.).
2. Creating Calls-to-Action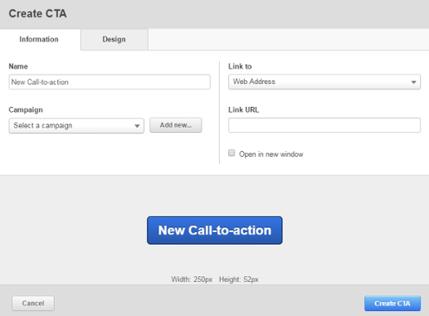 One key differentiator between Pardot and HubSpot when utilizing lead generation tools is the ease of use when it comes to calls-to-action.
As you know, CTAs are button or text-based images that lead to your landing pages — they grab the attention of your website visitors and help them find your landing pages.
In Pardot, CTAs must be created outside of the platform and coded with a tracking URL to measure clicks.
Meanwhile, HubSpot allows not only creation but segmentation from using CTAs — this can be very useful if you wanted to track a user's journey throughout the website to see which CTA buttons they clicked.
3. Reporting Tools
Pardot provides a high-level lifecycle report, showcasing the trickle-down effect of website visitors, prospects (visitors who converted to known contacts), marketing-qualified leads, sales-qualified leads, and won deals. Pardot users can measure the average time it takes to convert leads throughout the sales cycle to help identify pain points.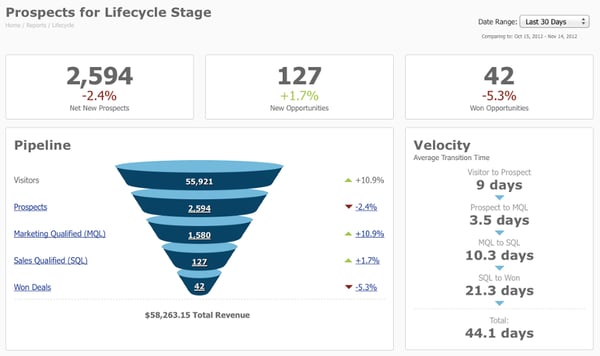 While HubSpot provides comprehensive reports, the platform lacks the same high-level view. HubSpot users are required to move throughout the platform to see each type of report. For instance, under the source report, HubSpot users can view which channels generate the most website visits and new contacts generated during any given time period.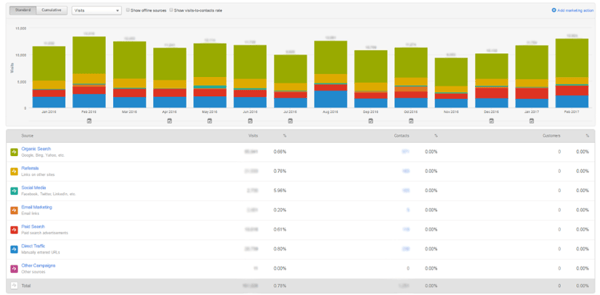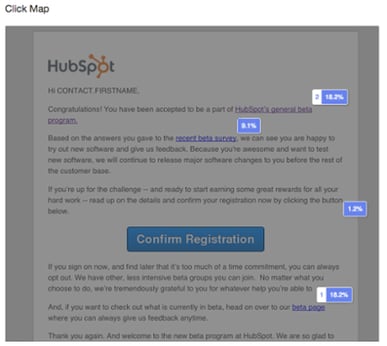 Within the email tool, HubSpot users can view click maps for emails sent. The email click map shows HubSpot users which links and CTA buttons received the most clicks. This provides marketing teams with a deeper understanding of their audience to understand what type of content they are interested in.
Additionally, within the HubSpot CRM, sales teams can track deals through the sales process. The deals tool allows companies to track individual contacts associated with deals, as well as view all interactions with emails, website views, and form submissions within each contact's profile.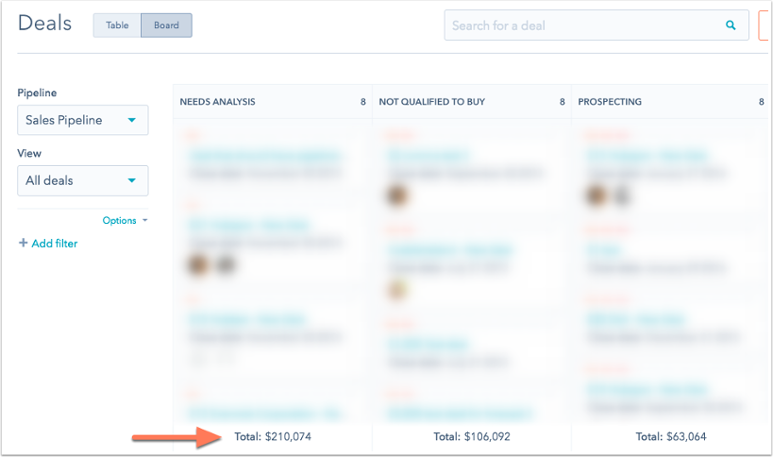 Final Thoughts
While Pardot does provide a seamless integration with Salesforce and provides a high-level view of the lifecycle of a visitor-turned-deal; there are a number of limitations within the marketing tools.
By hosting a number of marketing tools within its own platform, HubSpot allows users to create personalized experiences for leads and users can measure every marketing tactic through comprehensive reporting tools.
Questions? Get in touch.
Did you find this useful?