New and Noteworthy Categories on Thomasnet.com for May 2020
In addition to the launch of our continuously updated and vetted COVID-19 Response System (which your company can apply to join here), and our new COVID-19 Partnership Program, we managed to add over 100 new categories during the past month. Many categories are for products and services that have gained sudden prominence during the pandemic. Others, like social distancing decals, are products that were invented specifically in response to it. We cover thirteen of our most recent categories below to help you source more effectively.
1.
COVID-19 Response
COVID-19 response is a group category of volunteer companies who either already produce or are pivoting to make critical PPE and other supplies to combat the pandemic. Companies are vetted and badged as COVID-19 suppliers, and users can search within this category to find more specific supplies like face shields or air filtration equipment.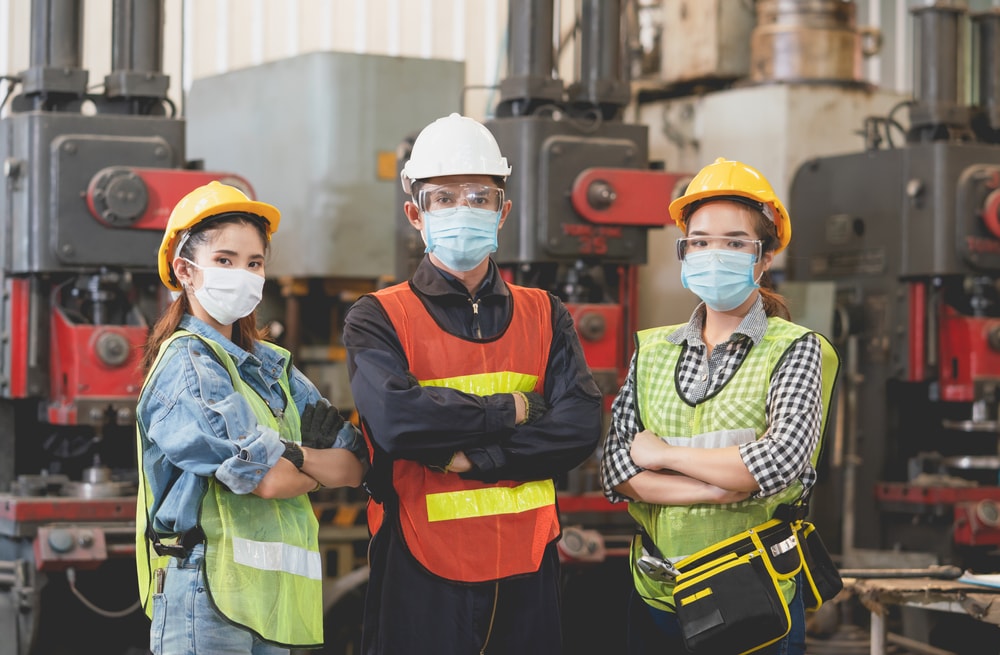 2.
N95 Respirators
With global shortages of N95 respirators, named because they filter out 95% of small particles, people are finding creative ways to manufacture more. One team of volunteer students and staff at Purdue University have started making these critical pieces of PPE using the university's test-bed manufacturing equipment.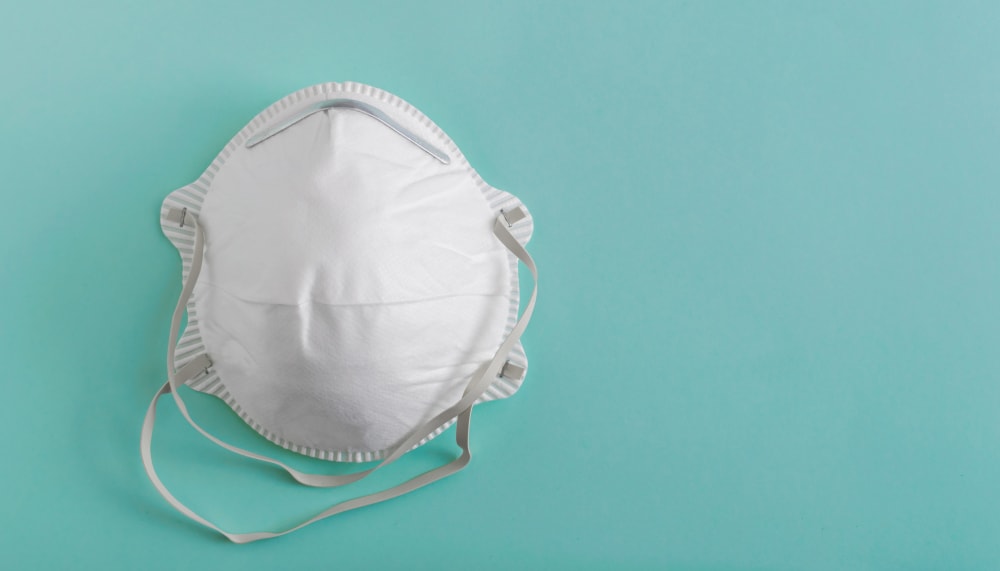 3. Medical Gowns
Like N95s, organizations have been taking creative approaches to relieve the medical gown shortages in healthcare facilities across the country. Clothing companies, Broadway costume makers, and even Amish manufacturers have pivoted to produce this type of sorely needed PPE, while medical TV shows have donated their supplies.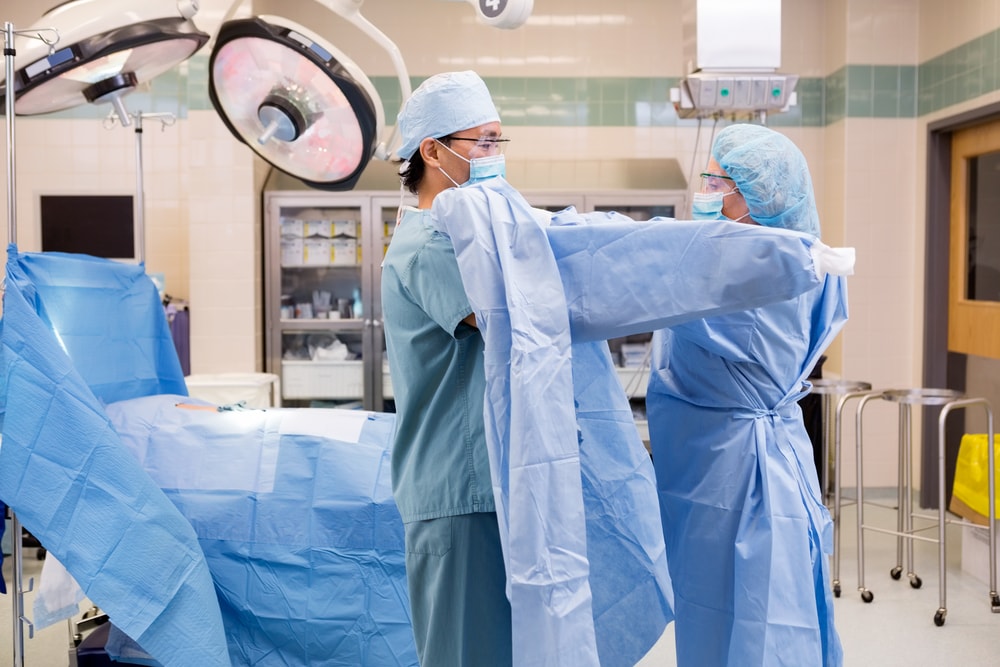 4.
Hypo-Allergenic Surgical Gloves
Hypo-allergenic gloves like nitrile often must be worn in two layers to protect the bare space between the end of the glove and the wearer's sleeve. However, during a time when glove shortages are a real danger, inventions such as HP's sterilizable glove guards, which can be 3D printed, help to close the gap and stretch out limited glove supplies.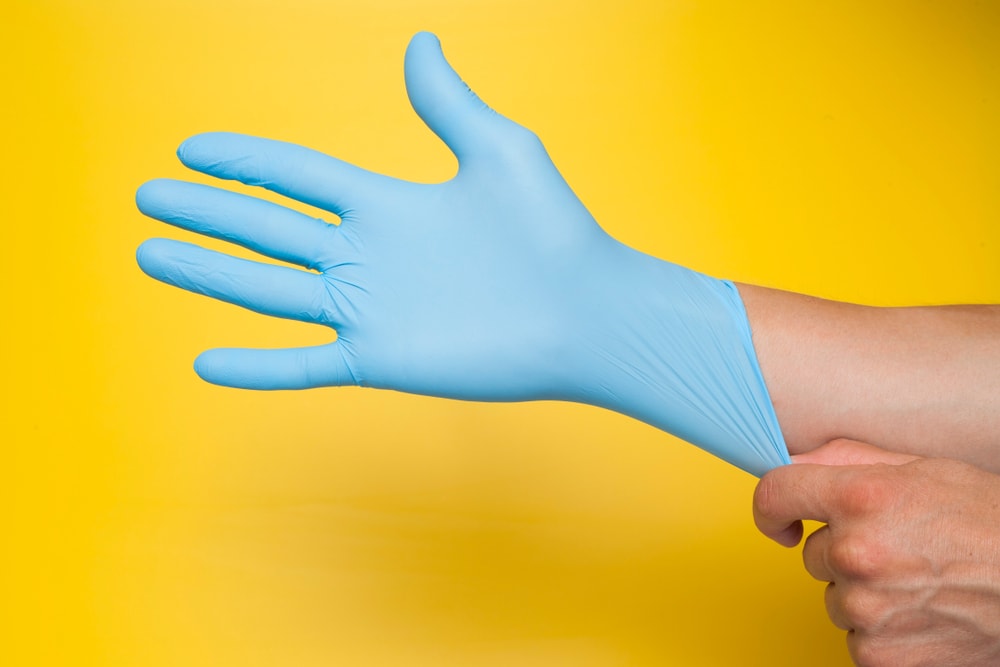 5.
Cannabis & Marijuana Labels
Cannabis labeling is still in its early stages, with many states not yet having passed laws regulating labels. Although further research is needed on how labeling can influence consumer behavior, manufacturers need to ensure labeling is accurate to avoid misleading information or encouraging overconsumption without overstating potential harm.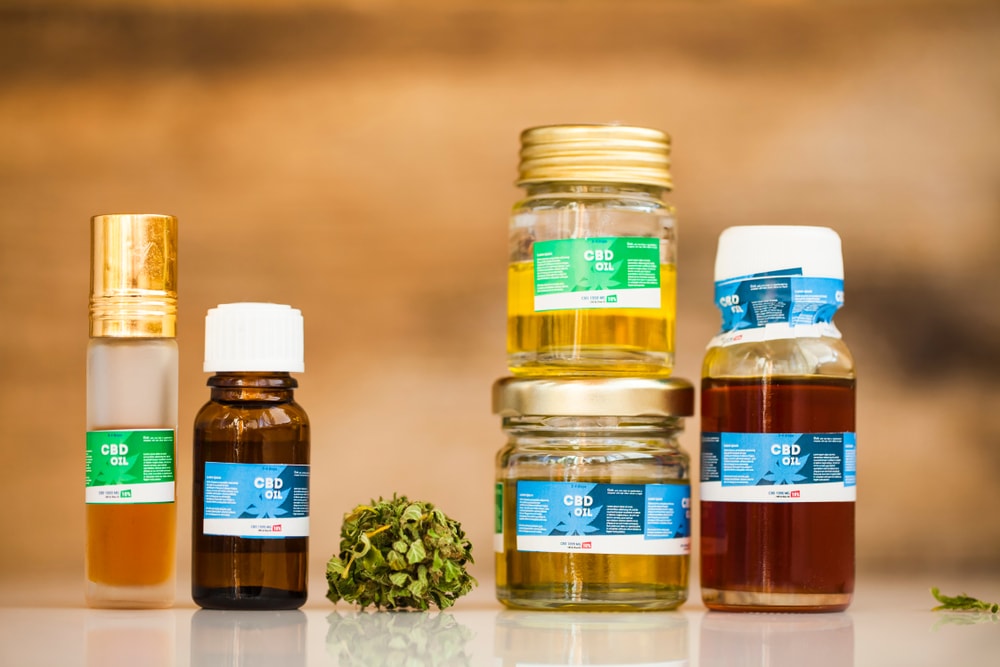 6.
Spunbond Polypropylene Pouches
Used as a tear resistant packaging across several industries to prevent scratches and other damage to products, spunbond polypropylene pouches are also commonly used in medical and pharmaceutical disposable packaging. New types of medical packaging may be coming in the form of specially treated polyamide film, which has antimicrobial properties.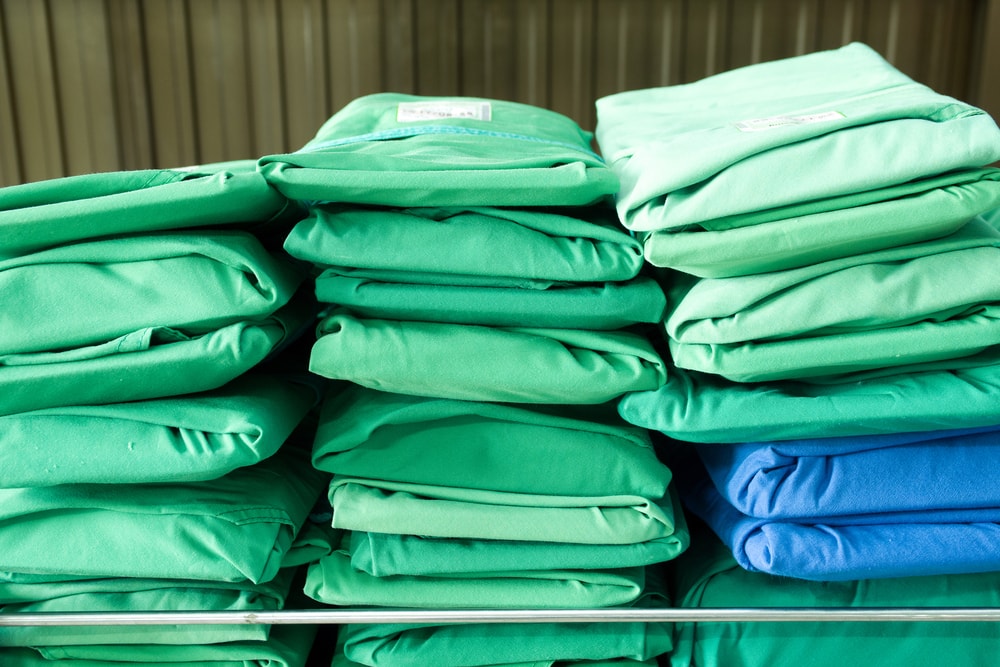 7.
Commercial Kitchen Cleaning Services
Cleaning services for commercial kitchens and other workspaces are especially vital now, as restaurants and other companies start to plan for reopening after state shutdowns. Roughly half of states have already started partially reopening, although many are still under full shutdown restrictions.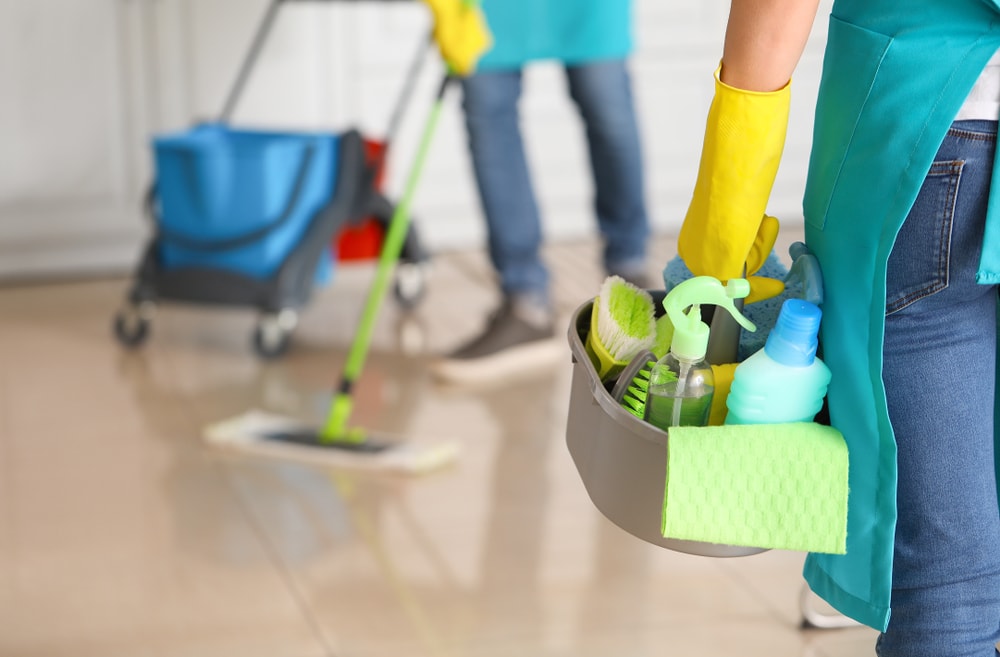 8.
Social Distancing Decals
Social distancing decals are large stickers placed on the floor to mark the distance people should be keeping between each other in line. These decals have already become a vital part of consumer oriented businesses including banks and grocery stores. The increased need for social distancing has made other companies consider automation and mobile robotics as well, as solutions to keeping workers the required 6 feet apart.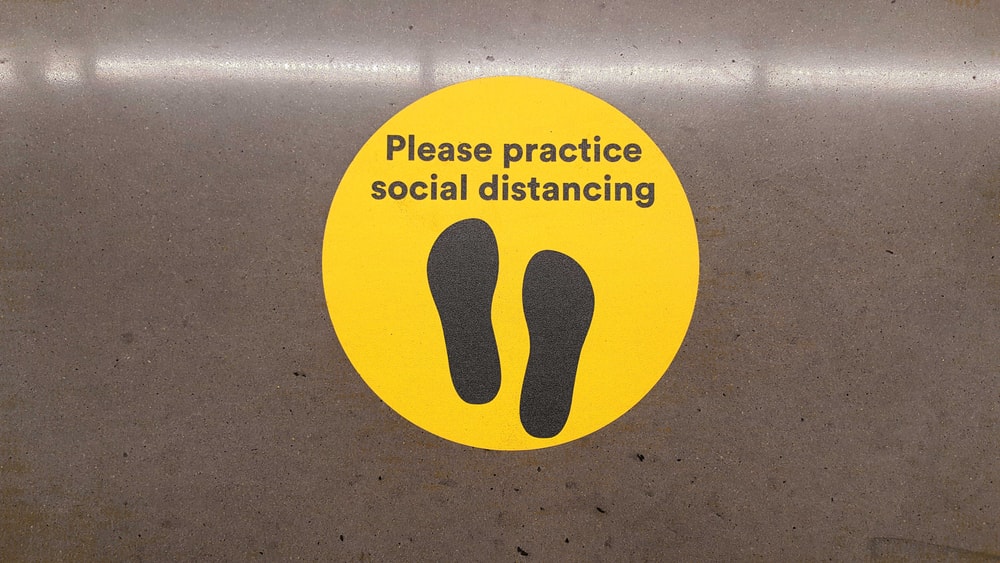 9.
Virtual Workspace Software
With many businesses forced to require as many employees as possible to work from home, products such as virtual workspace software have rapidly risen in demand. The other side of remote work is an increased focus on cybersecurity, including backing up data, employee education, limiting sensitive data access, and implementing zero trust capabilities for networks.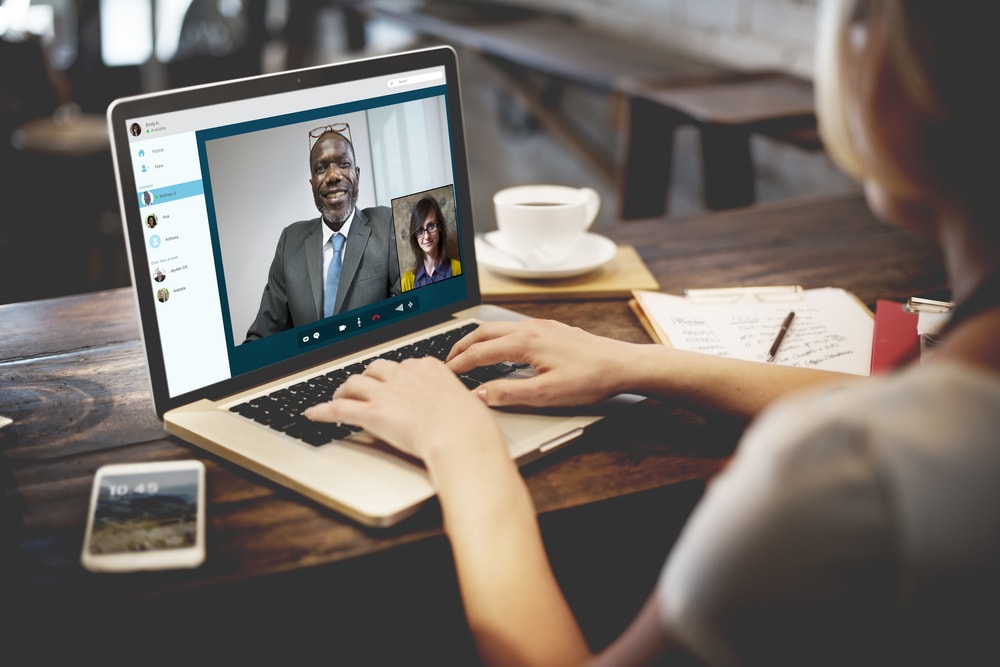 10.
Polyethylene Terephthalate (PET) Sheeting
As a popular material to make face shields for everyone from pivoting manufacturers to DIY individuals, PET sheeting has been used for a multitude of open source patterns. Open source patterns for other types of PPE and coronavirus-related supplies can also be found across the internet, including for masks, ventilators, respirators, and hand sanitizer.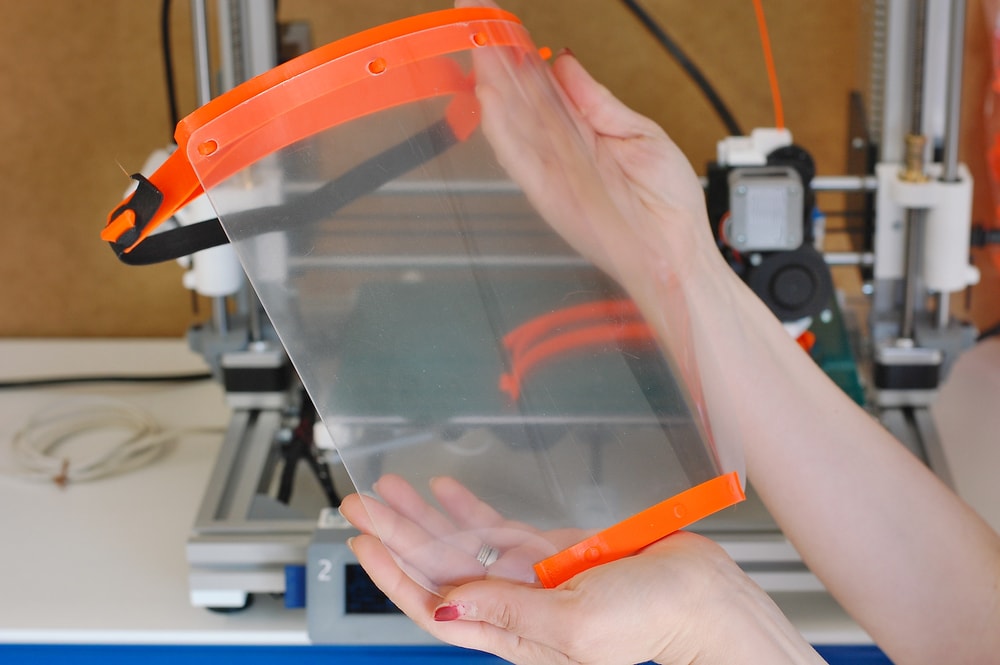 11.
Protective Workplace Barriers
Also aiding in social distancing are protective barriers, including room dividers and plexiglass barriers. Plexiglass barriers have already been installed in some food production plants to enable social distancing, along with other measures including outdoor break areas, adjusting shift start and break times, and doing symptom checks to keep sick employees home.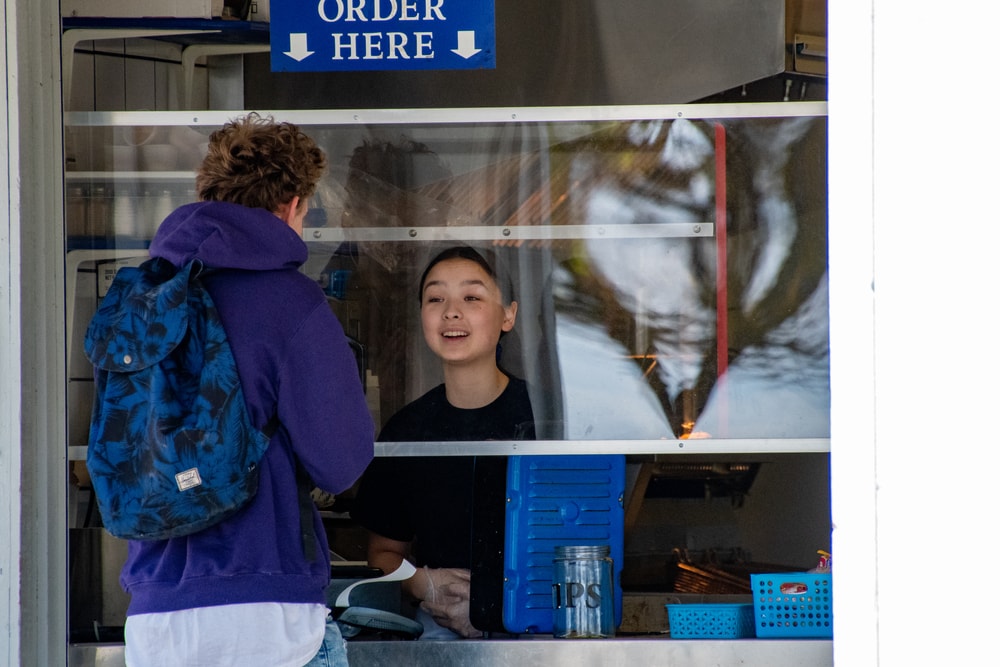 12.
Face Mask Production Machinery
With face masks facing some of the highest shortages, face mask production machinery has also become a highly in-demand product, especially with many plants retooling or ramping up production to produce essential coronavirus-related supplies. Although surgical masks and respirators are made of certain non-woven fabrics in short supply, woven cloth masks have also become popular as they have become required in places like New York.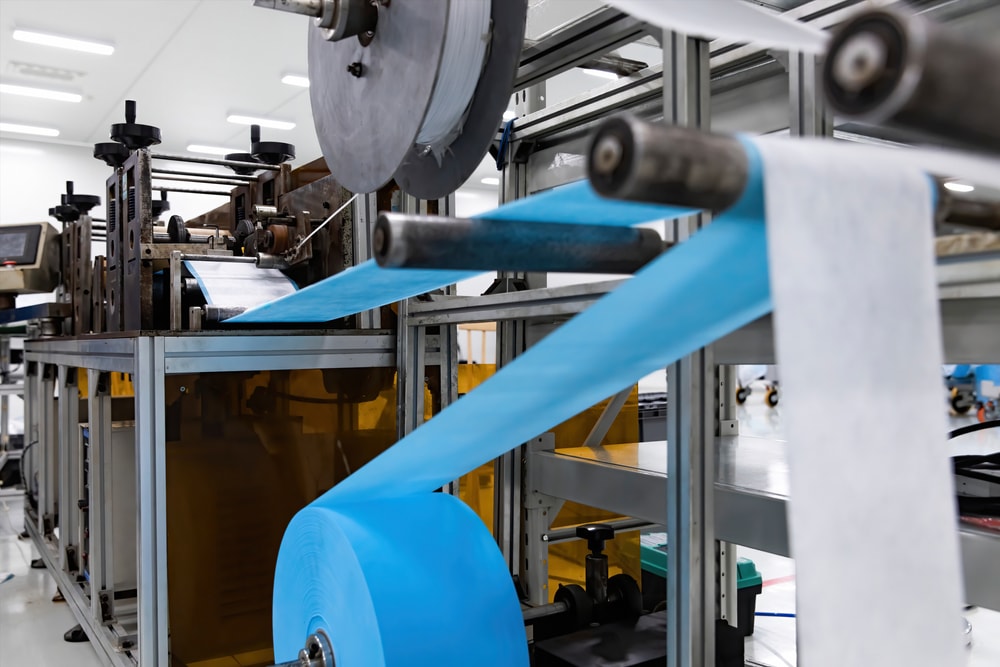 13.
Melt Blown Non-Woven Fabrics
Melt blown fabrics, used in the production of medical and surgical masks, have been going through shortages from coronavirus-related surging demand and trade disruptions. These fabrics are made, not through weaving, but by extrusion onto a conveyor, which layers into a thick fabric and bonds as it cools.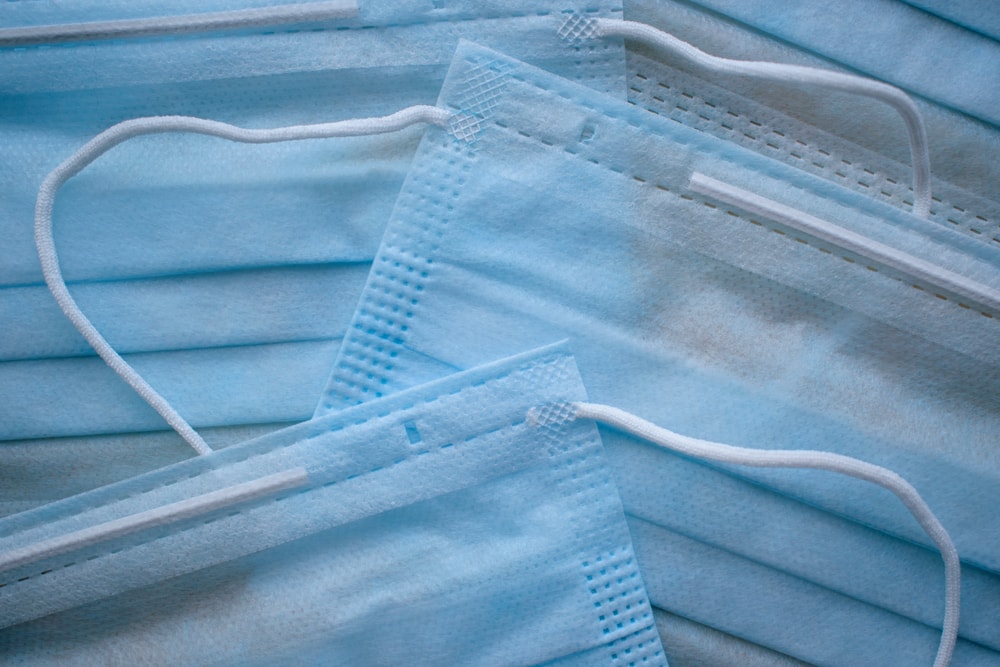 Since 1898, we've been connecting B2B buyers and sellers to support the growth of industry. Our searchable database of over half a million North American suppliers can save you sourcing time and put your company at the top of a rapidly changing market.
Join our community of over one million registered users for free today. You'll gain access to details on more than 500,000 U.S. and Canadian companies which you can filter by location, certification, diversity, and more, not to mention 10 million+ CAD files and 300,000+ whitepapers.
Did you find this useful?