The Manufacturing Leader's Step By Step Guide To Building A Strong Digital Presence
One of the most significant changes in the digital space is that people are becoming so conditioned by the digital experience in their personal lives, they are beginning to expect the same level of ease and satisfaction when dealing in a professional capacity.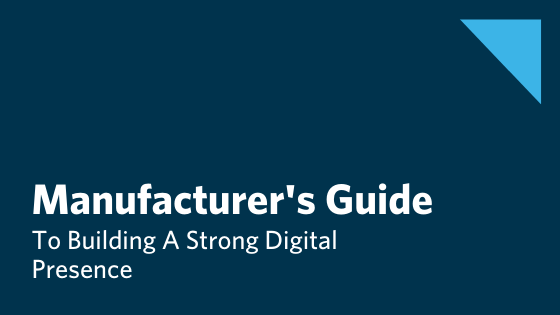 For example:
A procurement professional expects to be able to search a site for products and services with the same level of ease as browsing for items on Amazon.
An engineer expects to be able to configure and compare components directly on a website without having to speak with anyone
A maintenance professional at a production facility expects to be able to find a supplier almost instantly on search engines and industrial platforms like Google or

Thomasnet.com
Given these changing expectations, it's easy to see why digital marketing and advertising for industrial companies has become a hot topic and critical priority for manufacturers and distributors that expect to remain competitive in an increasingly digital world.
If you want to make sure that your industrial company's marketing strategy can find and retain prospects and customers, you need to review your digital presence and ask yourself "Am I creating an online experience that helps my customers engage with my company?"
If the answer isn't a resounding "Yes," you have a great opportunity to improve your digital marketing efforts and create an experience that communicates your value proposition, solidifies your brand, and makes it easier for customers to do business with you.
W
hat Items Are Involved In Industrial Marketing?
When it comes to finding marketing success, you need to create a marketing strategy that engages with your target markets and builds strong relationships with your customers. This guide will explore the steps in your journey to create an online brand experience designed to grow your audience, fill your sales funnel with warm leads, and improve your bottom line:
Exist

Creating An Effective Website That Works To Sell
Analyzing Your Website Performance

Get Visible

Driving Qualified Users To Your Website

Start The Conversation

Converting Anonymous Traffic into Warm Leads
Reaching Out To Your contacts

Get More From Your Investment

Testing Your Website for Increased Conversion
Implementing Marketing Automation
The more time you spend building your manufacturing marketing strategy, the more opportunities and sales leads you'll create. There are many detailed tactics within each digital marketing aspect (especially when it comes to your website), so a marketing strategy that is clear and documented will help you prioritize what to work on.
Industrial Website Basics — How To Get Found By New Buyers Online
Creating An Effective Website That Works to Sell
In today's marketplace, procurement professionals, MROs, and engineers expect the companies they do business with to offer a digital experience that is as smooth and simple as the websites they visit to shop for personal items, check the news, or share information with friends and family. A potential customers' evaluation of your business is rooted in their experience interacting with you online.
Does it seem like you have expertise in the field? Strong success stories from working with real customers? Enough revenue coming in to put together a strong website?
This shift has increasingly made it a requirement for companies to develop a strong digital presence if they intend to be viewed as a professional and reliable operation. One-page websites with limited information and a limited way for customers to engage with your brand have seriously hindered companies' abilities to attract new prospects and retain their existing customers.
How Can Manufacturers And Distributors Build Websites That Create A Strong Digital Presence?
The best websites are the ones built with a clear purpose in mind.
As an industrial company or distributor in the space, you should approach your manufacturing website design with three major purposes:
Attract in-market prospects who are searching for your product and services
Clearly explain your expertise and value proposition to differentiate your business
Convince visitors to reach out with questions or requests for quote
Companies that build websites with these goals in mind will have a website that acts like a salesperson guiding customers through the ins and outs of doing business together while effectively highlighting the areas that set you apart from your competition.
Taking this concept a step further, your website should be able to surface the most common items customers are searching for, use calls-to-action to instruct them on what action to take next, and prepare them to place an order. Your website pages should include content designed to address visitors who are in different stages of the buying cycle. (We will explore more on building effective content that will attract these potential customers in the full eBook here)
For now, let's take a look at how we can build a sitemap with the basic pages your website should include.
What Pages Should I Have On My Industrial Website?
A Homepage That Tells A Story
Your homepage should immediately tell a user what your company does and what they can expect before they begin exploring your site. It should include navigation features that surface the most important pages as well as calls-to-actions that encourage a user to take the next step.
An About Page That Sets You Apart
Think about the information that may be important to a potential customer. How long have you been in business? What kinds of certifications and accreditations do you have? What customers and industries do you have strong experience in?
Services And Products Pages Your Buyers Want
As a general rule, your website should include a page for each service or product you would want someone searching Thomasnet.com to find you for. For example, if you are a metal stamper, you should have a specific page that discusses your capabilities in metal stamping, your machine list, common components you create, and any recommendations from customers you've performed these services for. If you distribute bearings from a range of different suppliers, you should have a page for each common bearing type that discusses their uses, specs, and a list of the brands you represent.
A Contact Page Designed To Convert Visitors To Leads
Nearly every page on your website should remind visitors that they can reach out to you immediately using a contact page. This page should include where you are located and how you can be reached at a minimum. For companies that are serious about generating new business with their website, the contact page should also include a form that allows a visitor to enter all of the necessary information you might need for one of your salespeople or technical engineers to reach out. Capturing this information on the site will allow you to segment your contact list and leverage marketing automation to send your customers the most relevant info based on different interests and needs. (More on this in the full guide here.)
BONUS: For OEMs and Distributors: Effective Product Catalog Pages
Procurement professionals and engineers fully expect original equipment manufacturers and distributors to display their products in an online catalog that allows them to search, compare and contrast, and configure products for their applications. Your catalog should include product specs, 3D files when applicable, configuration functionality, and whitepapers for download. To learn more about the number one online catalog platform specially designed for industrial groups, click here to see how Thomas Navigator can help you be a resource for your customers and drive more leads.
How Do I Know How Well My Website Is Performing?
Analyzing Your Website Performance
Website analytics tools are essential when it comes to seeing how well your website is performing and where the opportunities for improvement exist. There are different analytics tools available for different needs, but for now, we will focus on the two critical tools for manufacturers and distributors.
Google Analytics
Google Analytics is the most popular website analytics tool in the market. This tool lets business leaders and marketers review key metrics like the number of visits, the pages that get the most traffic, and the pages that are causing visitors to leave. Reviewing these metrics allows users to create a complete picture of the site's current usage, develop benchmarks, and strategize ways to improve overall performance.
When managing a website, it is important to have real-time information about performance at your fingertips so that you don't miss any issues or opportunities. Some of the reports you should look to build include:
Traffic reports by channel (organic, paid, referral, email, social, etc.)
Bounce rate and exit rate to identify underperforming content
Navigation summary reports determining how users are getting around the site
Conversion reports to see where and when users are entering their information on your site
Thomas WebTrax
Thomas WebTrax was developed as an opportunity intelligence tool to help marketers and sales teams identify which in-market buyers are visiting their site. This tool gives actionable details by showing who is searching your site, which products or services they're most interested in, and at what point of the buyer journey they are in. WebTrax has an advantage over Google Analytics for these purposes because it does not anonymize the traffic meaning — you can tell exactly what company a user is visiting from.
WebTrax is the industry-leading tool in tracking user paths from the Thomas Network, to your website, to the most recent touchpoint with your business. Piecing this information together gives sales teams a much stronger idea of where a customer is in the buying process and how they can best help them find the products and services that need the most. WebTrax even allows manufacturers to track their highest value pages to quickly identify which visitors are closest to a purchase decision so they can prioritize which companies their sales team should call on.
If you're interested in knowing what companies are visiting your site and where they are in the buying process, click here to request Thomas WebTrax for your website.
Where Else Should I List My Industrial Business To 'Exist' Online?
If you follow the steps outlined above when creating or revamping your company website, you can expect to see an increase in the number of visitors finding your website on search engines like Google and Bing.
But this isn't the only way to help new customers find your business online. Another great step you can take to reach your prospective customers is to establish a web presence in the places they're searching for new suppliers.
Spoiler Alert: This is on Thomasnet.com…
Thomasnet.com is the number one sourcing platform in the industry and sees over 1,000,000 registered, active users searching the site each month to source the industrial products and services they need to do their jobs. Because Thomas only allows groups from the manufacturing sector to list their businesses, it has become home to the most concentrated audience of engineers, MROs, and procurement professionals on the web.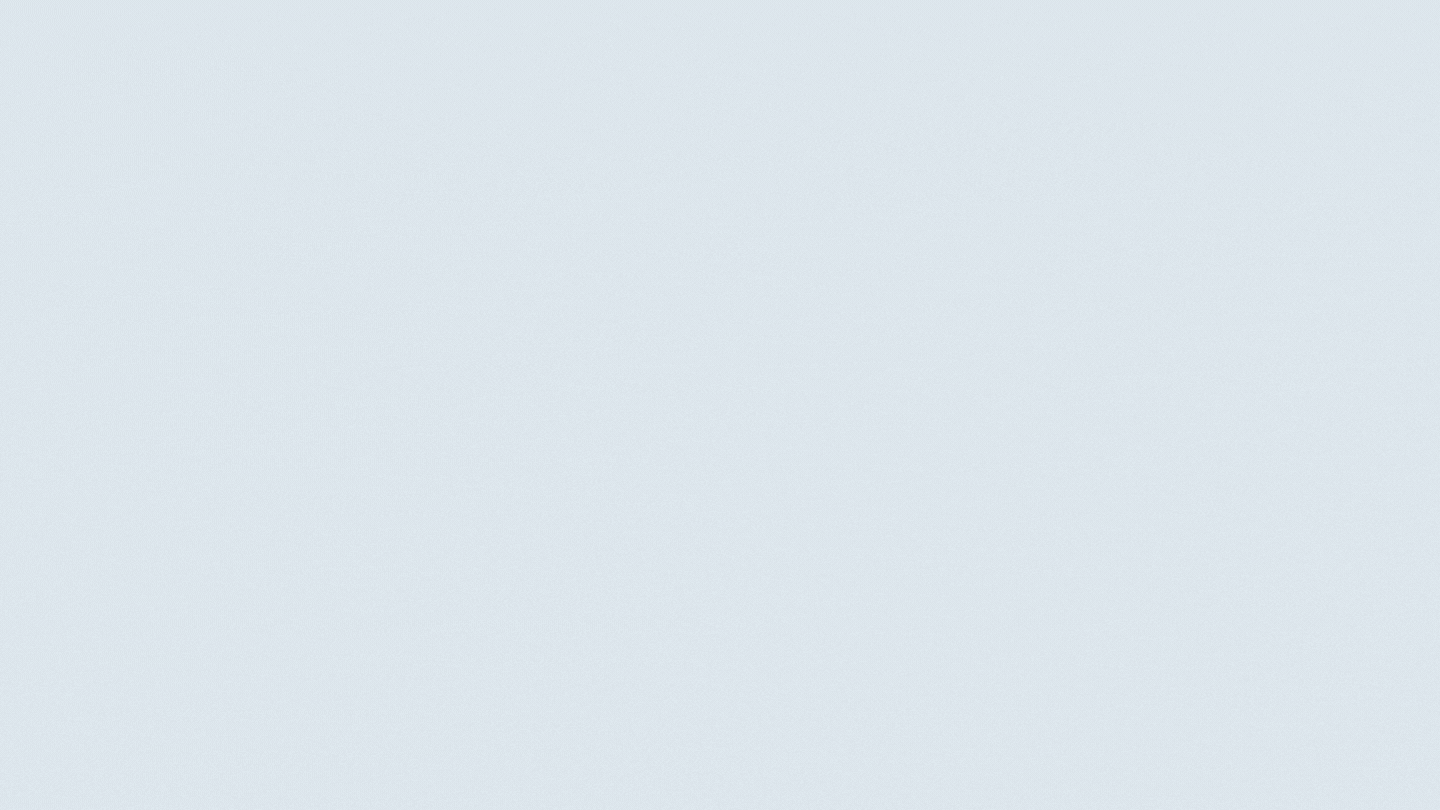 You can submit a request to the Editorial Content Team at Thomas in under one minute to create a profile here.
Having a strong website is the number one must-have in the digital age if you want to find new prospects, keep your current customers happy, and be a strong resource in the marketplace. If you are interested in learning how Thomas can help you create a site designed to attract new industrial buyers, click here to learn more.
Up Next In Our Step By Step Guide Series:
Did you find this useful?