Does Your Manufacturing Company Have A Unique Selling Proposition?
There are tens of thousands of job shops across the country. (As we know — we list many of them on our supplier discovery platform.)
Chances are, some of those suppliers are producing the very same products you are. So how can you stand out from the crowd when customers are deciding between you and your competitors? Start by developing a compelling unique selling proposition.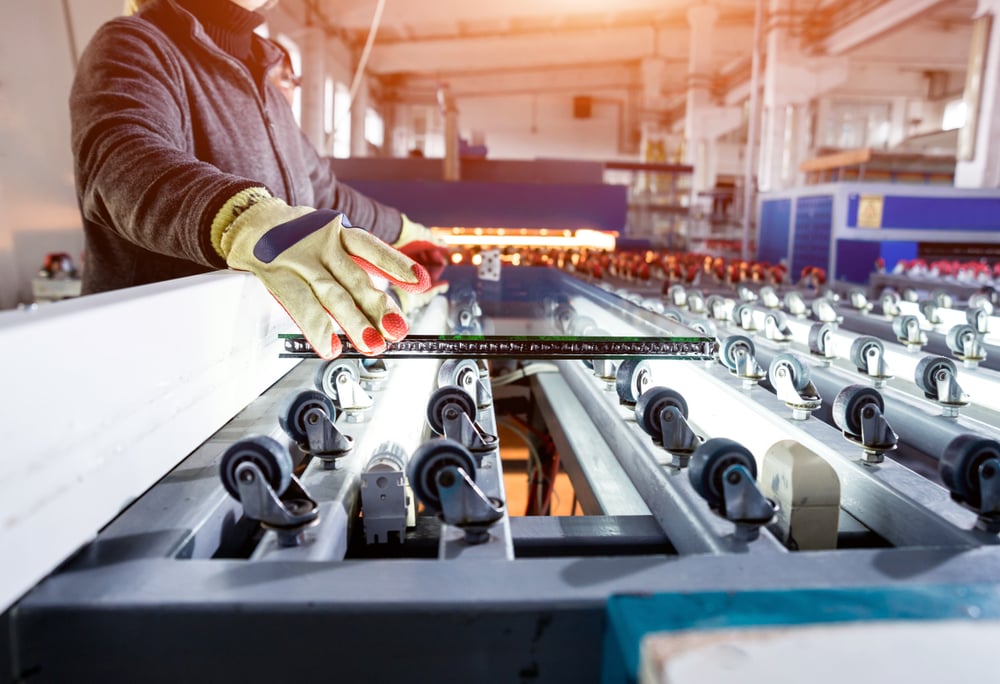 What Is A Unique Selling Proposition?
A great unique selling proposition, also known as a value statement, competitive differentiator or "better than," clearly articulates why a customer should buy from you instead of a competitor.
There are some common elements that make for good proposition statements:
It should explain:
How your company can solve a problem or accomplish a goal

What makes your company or product unique

The benefits a customer can expect from working with you
It should be:
Clear and concise:

You shouldn't make customers guess what you mean. Don't be too clever; be direct and straightforward.

Adaptable:

A selling proposition will need to take many forms, depending upon whether it is being used in digital advertising,

inbound marketing

, videos, or traditional print, radio, and television advertisements. Therefore, make sure it is flexible and malleable enough to be used across mediums.

Distinctive:

Your statement should be specific to your organization, so don't borrow language from other companies — especially your competitors. If it sounds rehashed, it won't resonate with your customers.

True:

You want to set attainable and realistic expectations with your prospects, so never promise them more than you can deliver and don't stretch the truth. If you can't make good on your proposition, or if you can't validate your claims, then don't put it in writing. Find another message instead.



What's The Risk Of Not Creating A Selling Proposition?
Creating a winning selling prop is an exercise that takes time, thinking, and effort. However, it's well worth it. That's because, without a compelling message, nothing about a shop stands out. And when nothing about a job shop stands out as better than the others, it's basically a commodity that can only compete on price.
Your business' uniqueness should be a part of your marketing plan off the bat and should be an element that guides your website and content marketing to drive more leads. The consistency of this messaging across your marketing efforts will solidify what you're preaching and position yourself as a trustworthy company to partner with. If you don't drive your businesses differentiator you're at risk of the following:
Risk being seen as untrustworthy
Risk of losing important customers
Risk falling behind your competitors
Read More: 32 Industrial Lead Generation Tips, Tricks And Ideas
Selling Proposition Examples From Real Job Shops
For more than a century and from coast to coast, we've worked closely with successful job shop owners, and we've taken note of which unique selling proposition statements work for them. Here are some great examples:
"Zero defects, guaranteed, thanks to our proprietary monitoring equipment."

"The only ISO 9001:2015 certified supplier in the tri-county area able to vapor polish parts over 24" in diameter."

"We're the only machine shop in the state to receive HP's Excellence Award for exceeding their on-time standards."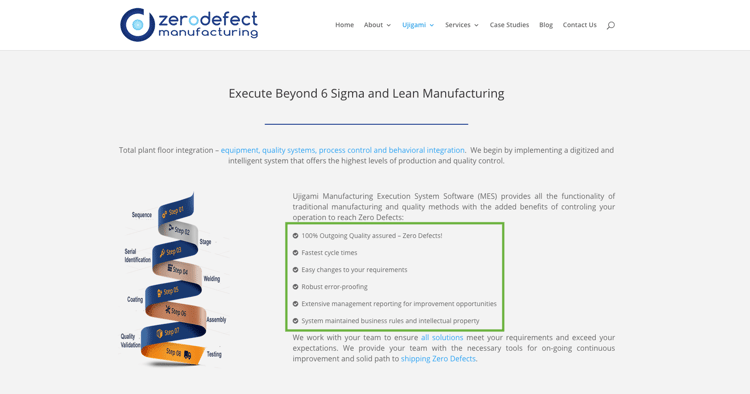 ---
"When nothing about a #jobshop stands out, it's basically a
commodity that can only compete on price."
---
Showcasing Your Unique Selling Proposition On Your Website
Your unique selling proposition is what sets you apart from your competitors and it's critical that you highlight the key points in multiple places throughout your website. With more buyers and suppliers doing research on their own before even contacting a sales rep, providing them with the reasons you can help them on your website can help win new business. Waiting until sales call to express this may be too late.
So where is it a good place to highlight your USP?
Use Your About Us Page
An About Us page should be more than just your company's history and why businesses should invest in your brand, products, and/or services. Building trust goes beyond this and your About Us page is a great place to showcase how you can solve your customer's problem(s).
Learn More: The Must-Haves On Your Industrial Company's About Us Page
Use Video To Boost Sales
Diversifying the content on your site is always a great idea that helps push your SEO efforts forward — and videos count! Videos won't just say your selling proposition, but show it as well — and showcase the people behind the business who make it all possible. Today, industrial marketers who are using video boost revenue 49% faster than those who don't!
---
See 17 Video Examples That Showcase Unique Selling Propositions
---
More Than Marketing
It's clear that a unique selling proposition is a must-have in your marketing strategy, but let's not forget that it has a place in sales as well. Your differentiator needs to be built around your selling strategy in order to sell more products and services.
Need help standing out against competitors? Contact Team Thomas.
Did you find this useful?