How to Grow Your Business with Inbound Marketing
Inbound marketing is the latest method for increasing online business exposure. But the more manufacturers we talk to, the more it becomes clear that that the term "inbound marketing" isn't fully understood by many business owners.
Everyone seems to know that this is something they should be doing, but they're not sure what exactly that "something" is.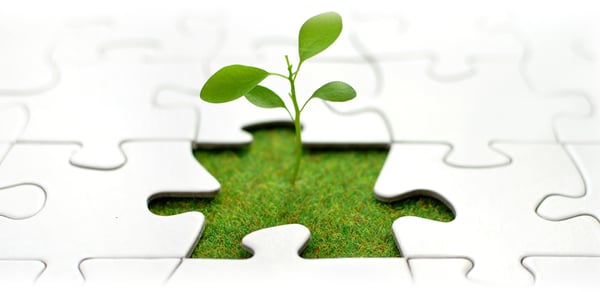 What is Inbound Marketing?
The main idea behind inbound marketing is that you're creating content and web pages that draw people to you, rather than you going after them. Unlike traditional advertising methods that involve contacting anyone who you think could benefit from your products, you're tailoring your marketing to the people who have already shown an interest in your services.
But how do these people show an interest if you're not actively pursuing them? The answer is simple– If you write it, they will download.
Targeting Your Inbound Marketing Efforts
The first step to beginning an Inbound Marketing campaign is determining the ideal buyer you want to reach. This is called Persona Targeting. Persona targeting involves figuring out who your perfect prospect would be, and tailoring content to that person. It is not based on any one person in real life, but is instead a conglomeration of your overall audience. Therefore, you should consider a couple of key traits (industry, job function, age, challenges, etc.) and build a persona based on these qualities.
Once you have all the details figured out, feel free to attach a name and face to your persona. Again, this is not based on a real person, but sometimes it helps to have a visualization of the type of customer you're hoping to reach. This will help as you move on to the next stage of content creation.
Appealing to Your Target Audience
Once you have identified the type of person you're trying to reach and what challenges they face at work, figure out how your services can help them. Then, create content that responds to these challenges. Think back to the last time you had a pressing issue either at home or at work, and needed an answer quickly. If the first place you turned was Google, you're probably like most people in a similar situation.
Inbound Marketing is essentially the reverse engineering of this process. Instead of looking for answers to a problem, you're figuring out other people's problems and providing the answers they're looking for.
With the proliferation of the internet, today's consumers are more informed than ever. They'll actively review each company that can meet their needs to see who is the best option based on numerous factors. It's not just about price or availability of services anymore – it's about your reputation. Many companies can provide the same products as you, so you need to make sure your web presence is on par, if not surpassing that of your competition.
Creating Targeted Content
After identifying common questions and concerns among your buyer personas, think of a few ways you can answer them. Often, you'll have a number of options to consider. If your audience is active on social media, you may want to create something visually compelling that will get shared. Infographics and videos are great ways to gain exposure because in addition to your own delivery methods (publishing a blog, email newsletter, social postings, etc.), visual content is very sharable. Therefore, the direct recipients of your message will be likely to share this information with their audiences, and so on. You'll still want to attract visitors back to your site, so make sure that any content you're creating has a place to live on your website.
For text based inbound marketing content, including eBooks, white papers, and blog posts, consider the title carefully. Make it very clear what you're writing about, and how this will benefit people. Remember that people will overlook titles that are very long or confusing, so keep it basic yet compelling.
For the text itself, remember that you're writing both for people and search engines. Think of relevant keyword phrases that people might search for online and incorporate those terms throughout your piece. But, do so in a way that is natural and easy to read. You want people to find you in a Google search, but you don't want to lose them because your content is painful to read.
Need help finding content marketing inspiration? We've got you covered.
Moving Through the Sales Funnel
Attracting your audience is great, but it's not your final objective. Your boss is looking for ROI through sales, and as much as you understand the value of retweets and shares, you also know that the purpose of marketing is to provide more leads for your sales team.
This is where the all-encompassing aspects of inbound marketing come together. Once you create an eBook, white paper, or other piece of valuable content, create a complementary form or landing page to go with it. After prospects enter their information in exchange for the content, they'll be considered leads, rather than just strangers. From there, you'll be able to more easily move them through the sales funnel.
There are four main steps in the inbound marketing methodology: Attract, Convert, Close, and Delight. Your content aims to attract visitors, who are "converted" to leads once they fill out a form. When you have their information, you can begin a lead nurturing campaign, delivering tailored content based on their interests before eventually reaching out to close the deal. But the process isn't over yet! Delight new customers by continuing to provide them with the information and services they're looking for. With any luck, you'll foster a strong relationship that will turn these customers into promoters of your brand, sharing your content within their own channels and helping to sell your services for you. As stated earlier, the main goal of inbound marketing is not to sell your services, but to pass along your knowledge. If you do this successfully, your delighted audience will do the rest for you.
Effective Inbound Marketing takes time and diligence, but in the end, it's well worth the effort. To stay in the loop on best practices, subscribe to our Industrial Marketer newsletter.

Did you find this useful?