2020 Industrial Marketing Benchmarks For Manufacturers & Distributors
Thomas has been the market leader in the industrial space for more than 120 years helping manufacturers, industrial distributors, and service providers reach in-market buyers and grow their businesses. With a mission to make constant improvements for all our customers coupled with our 120+ years of experience, we thought it might be helpful to give you some benchmarks for your online lead generation efforts.
Why Is Benchmarking Helpful
The benchmarking process helps you understand how your efforts compare against the standards and identify areas where you can improve. Benchmarking allows companies to focus on best practices and stay in sync with the market and your customer needs. To do so, your current performance metrics must be documented. For example, we recommend analyzing your website over its history, including:
Number of visits/visitors/unique visitors
Bounce rate
Time on site
Current

SEO

rankings for important keywords
Domain authority
Number of new leads/form submissions
Total amount of sales generated
B2B Lead Generation Benchmarks For 2020
Based on research and lead generation online marketing campaigns with manufacturers and industrial companies, we found:
The average pages per session are two pages
The average session duration is 1 minute to 1 minute 30 seconds
The average bounce rate is between 30- 60%
The average click-through rate to a website page is at 1.5%
The average conversion rate using a contact us form is 10%
The average conversion rate using an RFQ form is 20%
The average conversion rate for an eBook download is 25%
The average email open rate standard is 20%
The average email click-through-rate is 2%
Ensuring you have the right measurements in place and comparing them to benchmarks not only signal you if something is wrong, but will help you spark new ideas to stay in front of customers. After you've taken the time to organize your analytics and reporting for all your digital marketing metrics, take some more time to improve your lead generation efforts — even if you're meeting benchmarks. It doesn't hurt to stay ahead of the curve in today's increasingly competitive world.
73% of millennials today are involved in B2B purchase decisions, so it's more important than ever to create an omni-channel experience with content that's on-demand, interactive, and highly visual.
Get Stats: The Ultimate List Of B2B Marketing Statistics For Manufacturers & Industrials
How are your lead generation efforts faring against the benchmarks? Thomas can run a free Digital Health Check on your website. We'll score your website against your competitors and give you unbiased (but proven!) digital marketing tactics on how you can improve.
"A key thing about Thomas is the ability to generate a lot of leads across various industries. We wanted to help educate our customers. Through eBooks, blogs, a revamped website — they actually drive our own knowledge out and customers appreciate the insight," said Jeff Collins, Owner of Renown Electric.
Solutions To Improve Your Marketing Benchmarks
There are some common mistakes that can easily derail your email marketing campaigns and website efforts. Improve your lead generation results with these tips:
B2B Email Marketing For Manufacturers & Distributors
Email Marketing is essential for any successful marketing strategy as it allows you to directly reach a broad or targeted audience with promotional or informational messages. But the upkeep in email marketing and increasing your benchmarks is a lot of work. Sustaining lists can be a tedious job, which can make purchasing lists from a third-party incredibly appealing. But the contacts on these lists are people you will not know and in contacting them you will be cold-calling via email. If your click-through rates are low, invest more time into maintaining and growing your email lists organically.
An effective email list is one that is updated and includes people that know about you and want to hear from you. Did you know that email marketing lists have a tendency to expire at a rate of 25% a year? Email lists require a lot of upkeep consisting of tracking opt-outs, monitoring bounce-backs, and replacing old emails/contact information with new.
To grow your list organically and increase your benchmarks, create CTA banners on your website to encourage people to sign up for your email newsletters — see 32 industrial lead generation CTAs here. Publish landing pages with forms for website visitors to submit their information — your landing pages should offer helpful content like "The Beginner's Guide To Industrial Adhesives" or "Sustainable Private Label Options For Cosmetic Products." Click here for more content marketing examples. Readers are more likely to engage with content that helps them do their jobs, and higher engagement means better benchmarks and ROI for you.
Create Clear Email Subject Lines
For anyone who's ever clicked a news headline only to be redirected to an unrelated website, this one's for you. Click-bait in a subject line might get attention, but it will also get an exasperated sigh and eye roll. If you're lucky, the reader will simply delete the email. If not, you're likely to get marked as spam and unsubscribed to.
Sure, it can be fun creating subject lines that you think will get attention. But always make sure you're thinking of the actual content of the email and its purpose when you write that all-important line of text. Nobody likes being led to one place while expecting another.
Learn 8 tips for writing effective subject lines.
Personalize Your Content
"Oh, I have a new message from Noreply? How exciting!" – said no one ever. If you want to create a relationship with people, you'll have to divulge some information. Today more than ever, people want to talk to real people and if you're not providing a legitimate sender email address or only publishing content that's self promoting, your readers might end up giving you the silent treatment.
Think about the last really meaningful conversation you had with somebody. Whether it was a coworker, spouse, or old friend, it's very likely the conversation involved both of you.
Your online content should work similarly. Figure out the purpose of your email and website content, and determine how it will benefit the recipient. Craft the content with this goal in mind and getting those benefits across to readers. If you do this well enough, they'll naturally want to "respond."
Here are some types of emails you can send your content in:
Welcome emails
Email newsletters
Dedicated emails
Lead nurturing emails
Transactional emails
Re-engagement emails
See why these emails receive good engagement in our blog the 7 Types Of Marketing Emails You Should Be Sending And Why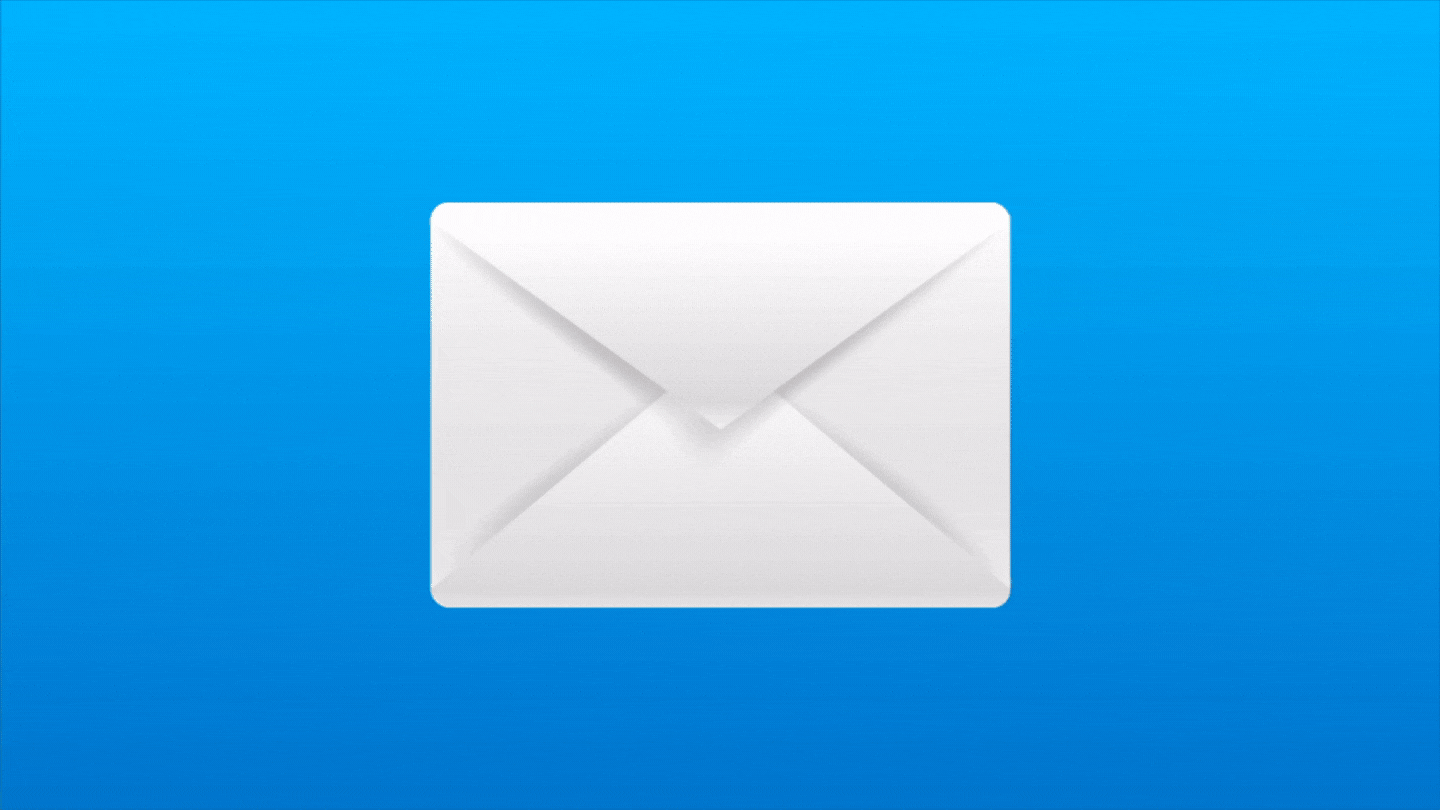 Segment Your Lists
This can lead to the whole "nobody likes talking a wall" situation again, except this time, you'd be the one facing the bricks. For example, if you're a plastic injection molder, would you want to read an email about a new metal stamping technique? Probably not.
Research is by far the most critical part of a successful marketing campaign. Knowing your audience will allow you to tailor content that fits their needs, leading to a higher engagement rate. When it comes to increasing engagement for your emails, it's more than the simple personalization of "Hi [customer name]," this is about crafting the entire email around a specific group of people and their needs. If your company offers more than one product for more than one industry, it's crucial to segment your lists according to each crowd.
Learn More: How To Build Effective Email Prospect Lists
Throughout all your online marketing efforts, and especially for email campaigns, it is vital to understand who you're targeting and what their needs are. We dive more into the 3 B2B buyer personas that influence the industrial buying process here.
Have A Clear Focus
If you're sending an email newsletter, then it's understandable to have multiple topics and pieces of content for readers to browse. But if you're sending an email as part of a nurturing campaign or just to touch base, make sure there's some strategy behind it.
When it comes to your website, don't overwhelm readers with too much information that will distract them from taking action too. There's a definite balance you'll have to find between being helpful versus bothersome, but as long as you've outlined a goal and created content around that, you're on the right track.
Test Before Launching Your Campaigns
Creating good content takes a lot of time, so don't rush to send something out just for the sake of doing it. We've experienced it before — You've figured out a good topic, you've thought of a catchy subject line, and you've officially written the best email of your career. And then BAM! Right after you hit "Send," you see a glaring error. Or worse, you don't see anything at all because your images suddenly aren't appearing.
Always test your emails and consider A/B testing some components on your website pages too. For emails, make sure the formatting is correct, make sure the text is correct, and make sure everything appears correctly in different browsers and screen sizes. As an industrial marketer, you have a lot of big goals— boosting traffic, enhancing awareness, generating leads, and producing revenue. Running small tests lets you continuously improve your results.
Other Industrial Marketing Ideas For Manufacturers
Industrial marketing has a lot of components, so there's no exact formula for success — but we can't stress enough how important digital marketing is in today's world. Here are some other recommendations to improve your B2B marketing metrics and lead generation efforts:
According to HubSpot's 2020 State of Marketing report, video beat out heavyweight contenders like email, blogging, and infographics as the most used type of marketing content. Wistia performed A/B testing on their email marketing campaigns and discovered a 21.52% increase in clicks from image to video thumbnails.
Our marketing, advertising, and product data solutions are engineered to work together at each step of the industrial buying process to grow visibility and traffic, generate new leads, and drive new business for companies of all sizes in the industrial market. We'll also help you with reporting to see how you're doing against industry's average.
It may sound complex, but it doesn't have to be. Our industrial marketing team includes engineers to customize a lead generation solution just for you — we know what your potential customers want because we're engineers too. Optimizing your website and emails to convert more visitors can be one of the fastest and easiest ways to grow revenues. And we can show you how. Contact us to learn how you can improve your lead generation and digital marketing efforts to meet industry benchmarks and ask us about our free digital health check!
Additional Resources For Manufacturers & Distributors:
Did you find this useful?