Opportunities For Manufacturers In The Cannabis Industry
Last year, it was predicted that the recreational cannabis market was expected to grow by 36.4% by 2025 as availability increases and prices drop. With medicinal and recreational marijuana legalization increasing throughout the U.S., more consumers are exploring the benefits of cannabis products, and the market has responded with an array of innovation.
How can manufacturers help cannabis business owners in the growing, challenging market?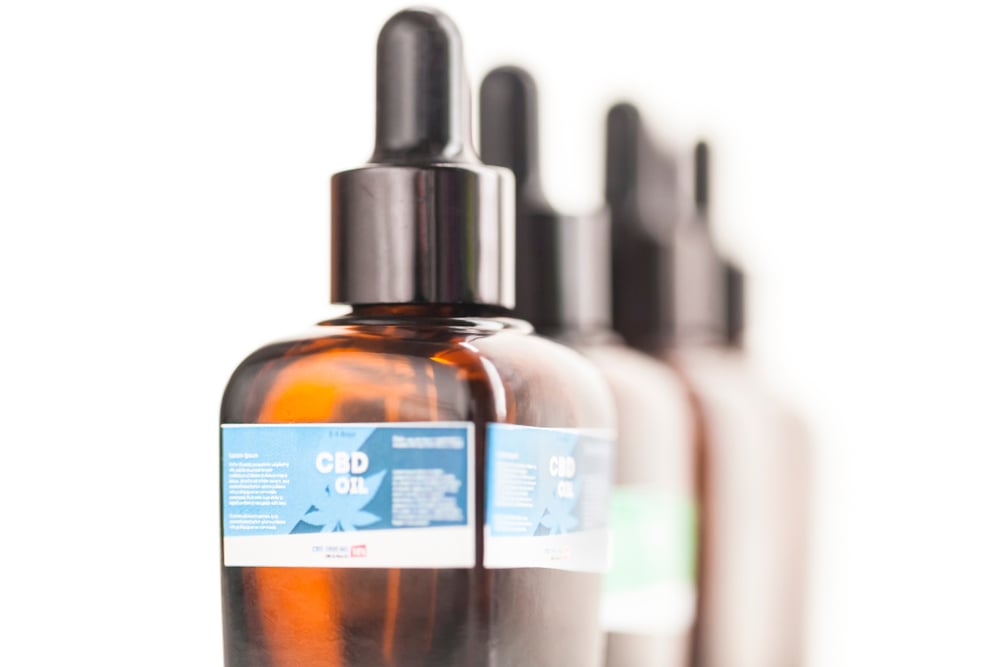 Industry Regulations
As of January 2020, cannabis is legal for adult use in 11 states and Washington D.C., But state legalizations are changing regularly so it can be confusing to keep a track of. In addition, every state has different advertising regulations.
Manufacturers who stay up to date on market research, understand that the legal requirements of packaging, labeling, and marketing in the cannabis industry can be complex. Although the legalization of cannabis and cannabis products is still fairly new, those manufacturers who are focused on flexible solutions have been adapting well to changing consumer needs.
Related Outlook: How Manufacturers, Engineers Are Stepping Up to Solve COVID-19 Challenges
Private Labeling And Packaging Opportunities
As with any product or service, many would agree that half of a business's success lies in marketing. For cannabis companies, a large part of their marketing and branding initiatives is in their packaging and labeling. But similar to medical industry printing restrictions, cannabis products are challenged with label requirements. The good news that nimble and innovative manufacturers are diversifying their services to meet these requirements.
Star Label Products, for example, offers cost-effective custom labeling options for cannabis products ensuring all the legal requirements are met and are custom according to state-by-state regulations. For example, cannabis products are legally required to provide the following information on their label:
Marijuana strain name
Date tested
Lab name and test number confirmation
Net weight in grams
CBD%
THC%
Cannabis products tend to be small, so there's a great deal of information that needs to be printed on a small surface. Health warnings must also appear and adhere to specific color regulations. With so many restrictions and updates to those restrictions, cannabis companies are challenged with bulk packaging and labeling orders. Manufacturers should see this as an opportunity to seek economical solutions for their customers and advance their digital printing capabilities to meet the changing industry demands.
Web-based Solutions And An Online Presence
The cannabis industry thrives on the digital world. For cannabis and CBD companies, Forbes says it's important to utilize current customer data to understand the type of people interacting with your brand or purchasing your products. As with any market, focus on education — not selling.
With COVID-19 regulations in place limiting consumers from visiting brick-and-mortar shops, many cannabis companies are heavily relying on social media and e-commerce platforms to market to consumers this year. Manufacturers should see this as a lesson to bolster their online and e-commerce presence too. Cannabis companies will seek manufacturing partners who can strengthen their presence in the growing market while keeping the complex regulations in check.
Manufacturers and distributors are reaching businesses in the cannabis industry with their company profile on Thomasnet.com, where more than one million buyers source products and services every day. From browsing cannabis and medical marijuana packaging suppliers to private labeling manufacturers to CBD oil suppliers — buyers turn to Thomasnet.com for their sourcing needs.
A company listing on Thomasnet.com ensures you reap the benefits of the cannabis industry — for one manufacturer, a Thomas Verified Supplier Badge on an RFQ page created a 92% improvement in submissions.
Here are additional resources for manufacturers to increase their market share or tap into a new one like the cannabis industry:
Did you find this useful?