Top Suppliers on Thomasnet.com for November 2020
There are more than 500,000 companies listed on Thomasnet.com, so getting to the top 10 involves beating a lot of competition. Many of this month's top competing companies, measured through user engagement on our platform, have managed to stay on top for several consecutive months, some continuing to climb in the rankings like Ontex Group. Others, like Daniels Manufacturing Corp., are new to the list. We'll delve into the details on these heavyweights below.
1. Ontex Group
Ontex Group produces personal hygiene products including baby, adult care, and feminine care products, including feminine soap. The company, based in Reidsville, NC, has also expanded into face mask production and private label production of personal hygiene products.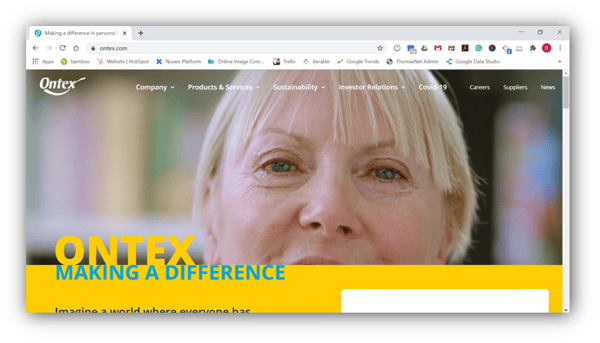 2. Daniels Manufacturing Corp.
Based in Orlando, FL, Daniels Manufacturing Corp. manufactures tools for aircraft, aerospace, and electronics OEM and maintenance applications. Their products include crimp tools, gauges, installation and removal tools, tool kits, connector backshell tooling, wire strip and wire strip tools, safety cable tools, and tensile testing products.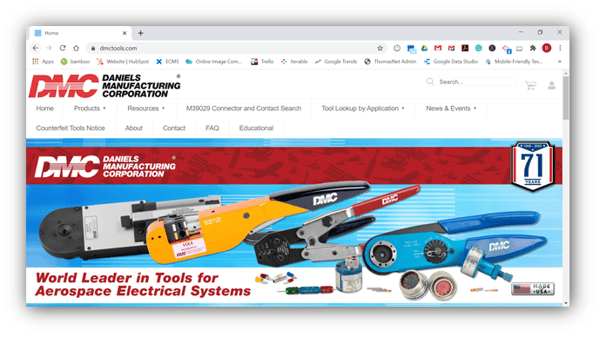 3. Carolina Glove
Carolina Glove, in Conover, NC, specializes in made-in-the-USA hand protection, including custom gloves, while also offering bolts of fabric and safety equipment like vests and helmets. The company, which has been family-owned for 70 years, manufactures standard gloves while distributing specialty imported gloves.

4. GenMark Diagnostics
Based in Carlsbad, CA, GenMark Diagnostics manufactures diagnostic testing systems and products. It makes testing products for conditions such as CNS and GI infections, genetic conditions, hepatitis, respiratory infection, and sepsis. However, it has gained attention more recently for its production of COVID-19 tests, authorized under EUA by the FDA.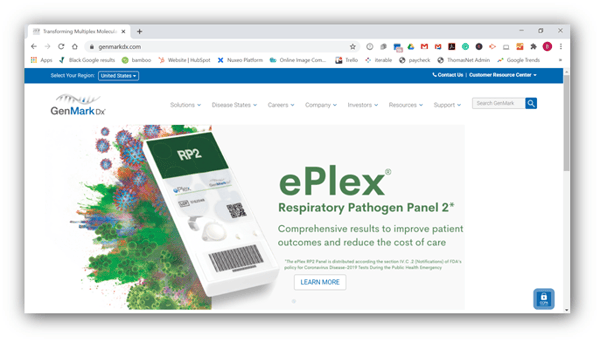 5. Mana Products
Based in Long Island City, NY, Mana Products offers both private label and branded beauty products, including cosmetics, skin care, and hair care products. More specifically, they provide vegan and clean private label products, which leave out ingredients like parabens and PHT, as well as contract manufacturing.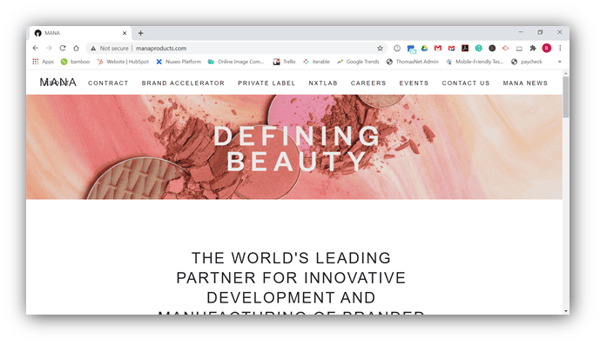 6. Vigon International
Vigon International focuses on flavor, fragrance, cosmetics, and aromatherapy ingredients. In addition to a portfolio of over 2,000 products distributed and manufactured, Vigon also provides toll manufacturing, including the blending of existing ingredients and the creation of new ones. The company is located in East Stroudsburg, PA.
7. Brunswick Corporation
Headquartered in Lake Forest, IL, Brunswick Corporation supplies marine engines, parts and accessories, as well as consumer boats. The company, which was founded in 1845, offers cruiser, racing, and diesel engines through its Mercury brand.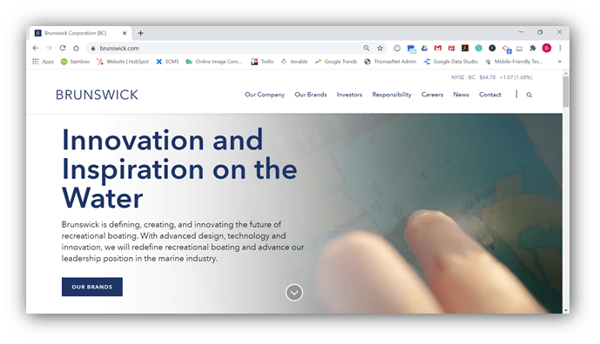 8. Associated Bag
Associated Bag specializes in packing, shipping, and workplace products, including custom supplies. They also offer flex warehousing, free samples, volume discounts, and a six month quote guarantee. Associated Bag is based in Milwaukee, WI.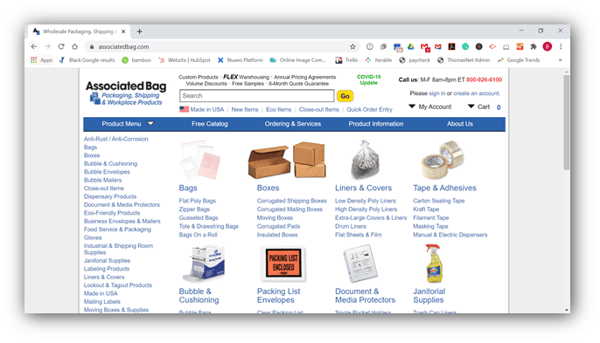 9. Beauty Manufacturing Solutions Corporation
Based in Coppell, TX, BMSC specializes in private label beauty products, including cosmetics, hair care, skin care, baby care, and fragrance items. They offer services including emulsion, liquid, and color manufacturing and filling as well as packaging design and research services.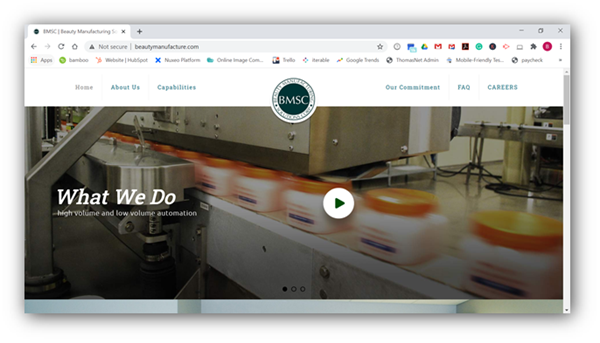 10. Mouser Electronics
Mouser Electronics distributes industrial electronic components, including semiconductors, sensors, wire and cable, passive components, lighting, embedded modules, and more. Based out of Mansfield TX, they offer products from over 750 manufacturers, including 3M, Bosch, Honeywell, and Toshiba.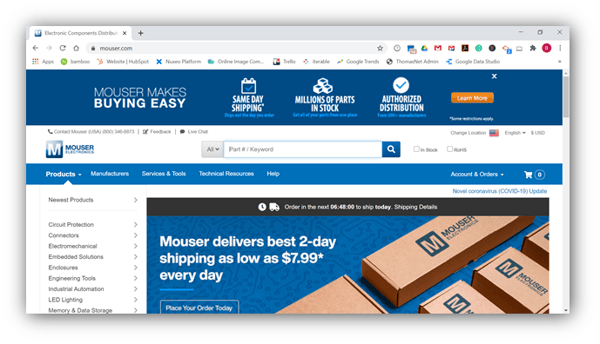 New to Thomasnet.com®?
If you aren't already saving time using North America's leading industrial sourcing platform, we invite you to join our 1,000,000+ users and give our Supplier Discovery platform a try. With detailed information on over 500,000 searchable suppliers of products and services in one place, we are here to help your company stand above the competition. Register today for free to unlock access to 70,000+ categories of products and services, 10 million+ CAD files, and 300,000+ white papers to help you in your sourcing.
We've rolled out special resources dedicated to helping your business through the COVID-19 pandemic: our COVID-19 Response System features a continuously growing number of vetted companies that supply vital products and services to combat the virus. If your company can contribute, we encourage you to sign up here. If you work for a healthcare nonprofit or other organization, you can also sign up for our free COVID-19 Partnership Program to be matched with suppliers that can help with your needs.
Did you find this useful?