Top Suppliers on Thomasnet.com for May 2020
Want to see which of our 500,000+ companies people are buying from the most in the midst of the pandemic? As the outbreak continues, companies offering COVID-19 related products and services continue to be the most popular on Thomasnet.com®: mask makers, coronavirus test developers, and sanitizer manufacturers all made it onto the list. Here we're doing the rundown on the ten most popular companies by engagement metrics during the past month.
1. Honeywell Industrial Safety
Honeywell Industrial Safety offers an array of personal protection equipment including respirators, footwear, clothing, facial and hearing protection, and gloves, as well as other safety products like fall protection equipment and clothing. This branch of Honeywell, which also offers safety assessments, rentals, gas detection management, and custom design services, is headquartered in Santa Ana, CA.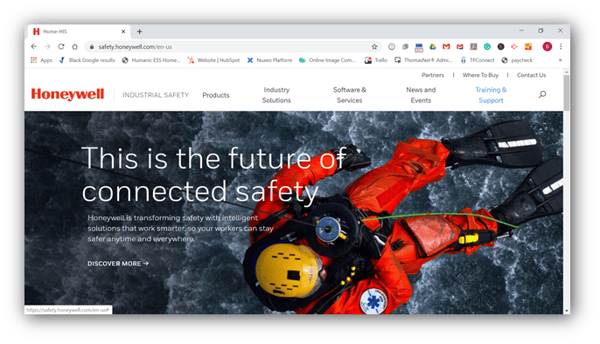 2. Kimberly Clark Corp.
Based in Irving, TX, Kimberly Clark manufactures consumer hygienic products as well as professional brand supplies of industrial clothing, environmental and specialized wipe cloths, paper towels, and tissues.
3. 3M
3M, a Fortune 500 company based in St. Paul, MN, manufactures a wide variety of items across 11 industrial areas: automotive, commercial, construction, electronics, energy, government, healthcare, manufacturing, mining, safety, and transportation. The company operates in over 70 countries and sells in over 200.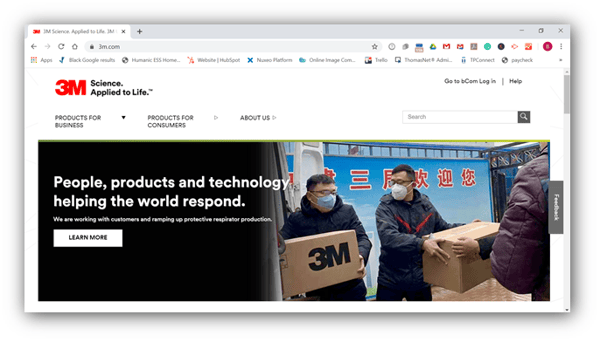 4. Prestige Ameritech
Specializing in medical devices including surgical masks and respirators, Prestige Ameritech is a Native American-owned business that manufactures all of its products in the U.S.A. The company is based in Richland Hills, TX.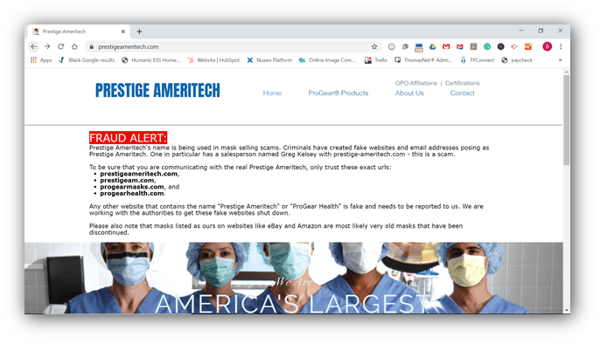 5. Alpha Pro Tech Ltd.
In Westchester PA, Alpha Pro Tech supplies general use and irradiated protective clothing, infection control masks and shields, and building products such as roof underlayment. Their products are made in the U.S.A.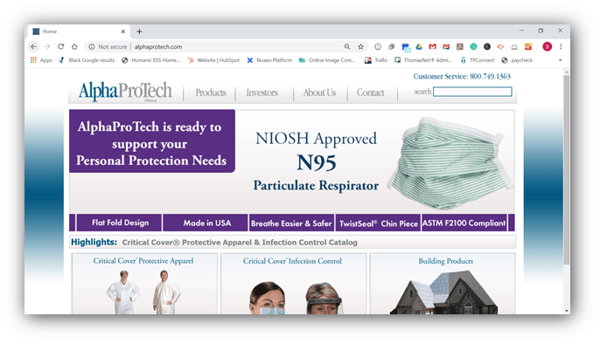 6. Moldex
Moldex supplies several industries with respirators and hearing protection products, including the construction, utility, food, healthcare, mining, military, waste management, transportation, manufacturing, and energy sectors. The company is based in Culver City, CA.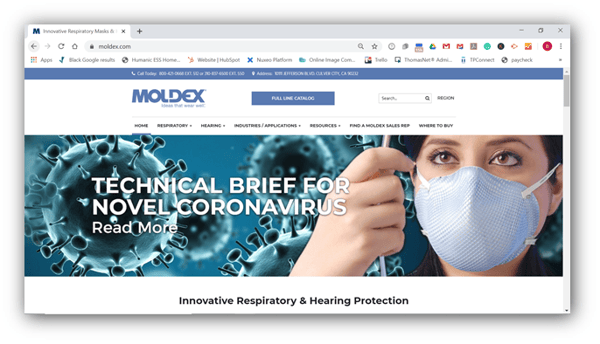 7. GOJO Industries
GOJO Industries is the manufacturer of Purell hand sanitizer. However, the company also offers industrial sanitizers, soaps, disinfectants, shampoo, and dispensers. The company, is based in Akron, OH, and serves the health, military, government, education, food, industrial, commercial, and hospitality sectors.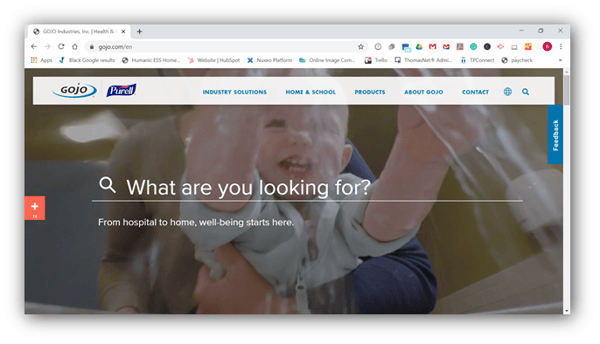 8. Nexera Medical
Nexera Medical, based in Fort Lauderdale, FL, specializes in antimicrobial medical respirators approved in the U.S., Canada, and the European Union. Their masks include valve and valveless reusable models that are hypoallergenic.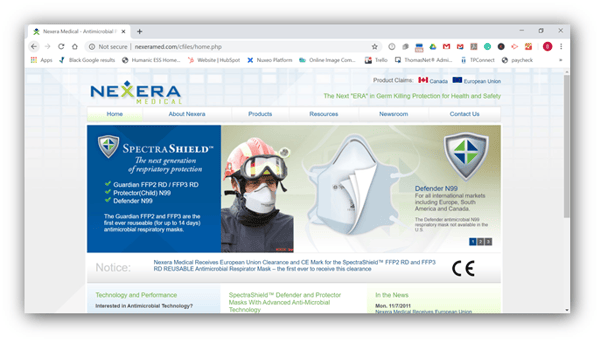 9. Roche Diagnostics
Roche Diagnostics, headquartered in Indianapolis, IN, is a biotech company that has recently developed COVID-19 detection and immunity tests. It also offers products for women's health, oncology, screening and monitoring, infectious diseases, digital diagnostics, coagulation therapy and antibiotic stewardship.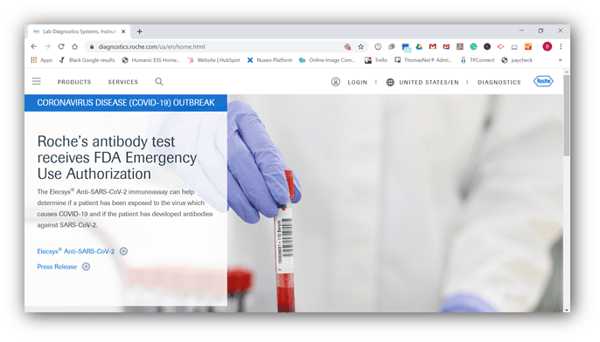 10. Thermo Fisher Scientific
In Waltham, MA, Thermo Fisher Scientific has developed coronavirus tests as well as offering support for clinical trials, contract development and manufacturing, research, data management, and detection for coronavirus-related activity. The company owns Fisher Scientific, Invitrogen, Applied Biosystems, Pantheon, Fisher Scientific, and Unity Lab Services.
New to Thomasnet.com?
If you aren't already saving time using North America's leading industrial sourcing platform, we invite you to join our 1,000,000+ users and give our Supplier Discovery platform a try. With detailed information on over 500,000 searchable suppliers of products and services in one place, we are here to help your company stand above the competition. Register today for free to unlock access to 70,000+ categories of products and services, 10 million+ CAD files, and 300,000+ white papers to help you in your sourcing.
We've rolled out special resources dedicated to helping your business through the COVID-19 pandemic: our COVID-19 Response System features a continuously growing number of vetted companies that supply vital products and services to combat the virus. If your company can contribute, we encourage you to sign up here. If you work for a healthcare or other organization, you can also sign up for our free COVID-19 Partnership Program to be matched with suppliers that can help with your needs.
Did you find this useful?