Top Suppliers on Thomasnet.com for February 2021
Thomas is the leading sourcing platform in North America, and we in turn like to acknowledge other industrial leaders, from our industry awards to our top suppliers guides to this running list of the most popular companies across our 500,000+ listings. This month features the return of several old favorites including Mouser Electronics and Carolina Glove, indicating vaccine-related surges in sourcing for new suppliers have (perhaps temporarily) subsided.
1. Ontex Group
Ontex Group produces personal hygiene products including baby, adult care, and feminine care products, including feminine soap. The company, based in Reidsville, NC, has also expanded into face mask production and private label production of personal hygiene products.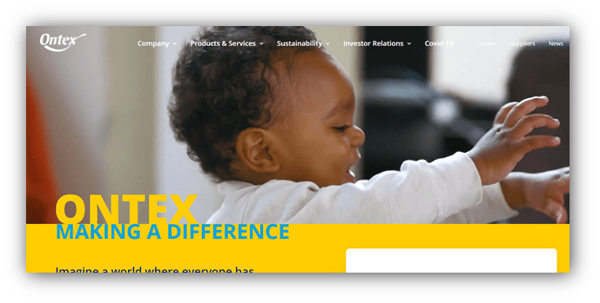 2. Mana Products
Based in Long Island City, NY, Mana Products offers both private label and branded beauty products, including cosmetics, skin care, and hair care products. More specifically, they provide vegan and clean private label products, which leave out ingredients like parabens and PHT, as well as contract manufacturing.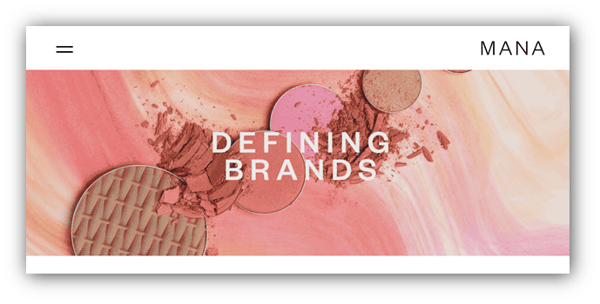 3. Brunswick Corporation
Headquartered in Lake Forest, IL, Brunswick Corporation provides marine engines, parts and accessories, as well as consumer boats. The company, which was founded in 1845, offers cruiser, racing, and diesel engines through its Mercury brand.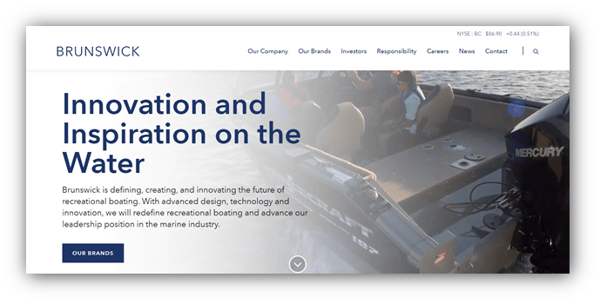 4. 1st Graphene
Headquartered in Santa Ana, CA, 1st Graphene supplies graphene products and consulting services on how to improve current manufacturing processes using graphene. They also offer value-added services including research and development, new product development, and master batches and premixes.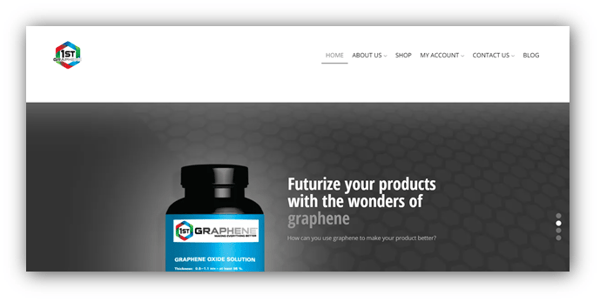 5. GenMark Diagnostics
Based in Carlsbad, CA, GenMark Diagnostics manufactures diagnostic testing systems and products. It offers two types of diagnostic systems with testing capabilities for COVID-19, cystic fibrosis, Hepatitis C, respiratory viruses, thrombophilia risk, warfarin sensitivity, 2C19 genotyping, and blood culture identification.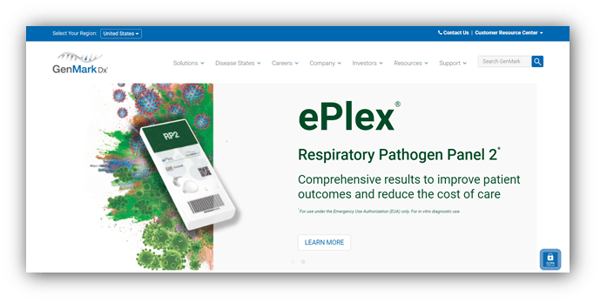 6. Safeguard 19
Safeguard 19 specializes in PPE, sanitizers, isolation gowns, and other products used to fight the pandemic. The company, which also offers private label disinfectants and hand sanitizers along with branding and marketing services, is based in City of Industry, CA.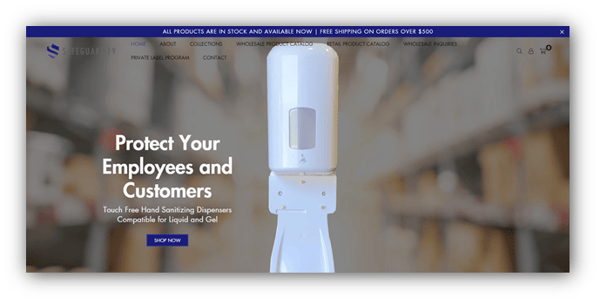 7. Beauty Manufacturing Solutions Corporation
Based in Coppell, TX, BMSC specializes in private label beauty products, including cosmetics, hair care, skin care, baby care, and fragrance items. They offer services including emulsion, liquid, and color manufacturing and filling as well as packaging design and research services.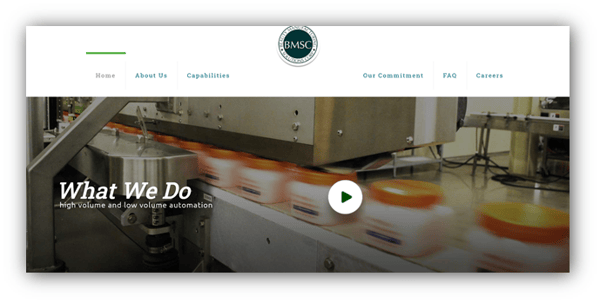 8. Carolina Glove
Carolina Glove, in Conover, NC, specializes in made-in-the-USA hand protection, including custom gloves, while also offering bolts of fabric and safety equipment like vests and helmets. The company, which has been family-owned for 70 years, manufactures standard gloves while distributing specialty imported gloves.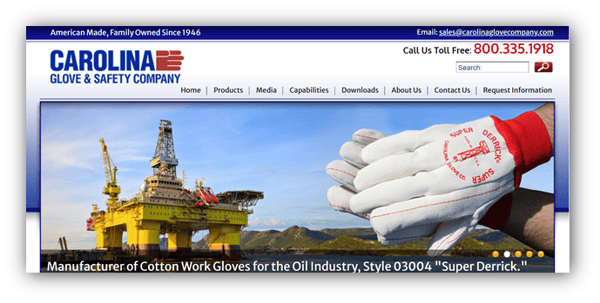 9. Makers Nutrition
Makers Nutrition, based in Commack, NY, manufactures nutritional supplements in forms ranging from tablets to gummies to powder, with capabilities for flavoring and custom packaging. They also offer vegan, gluten free, non GMO, and USDA organic ingredients.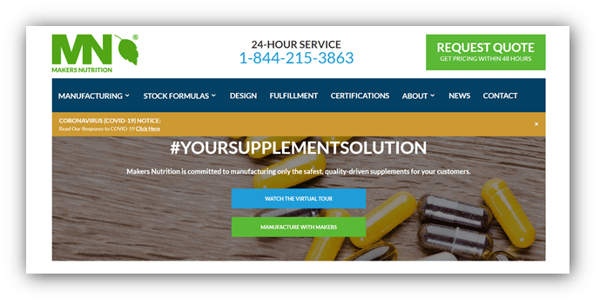 10. Mouser Electronics
Mouser Electronics distributes industrial electronic components, including semiconductors, sensors, wire and cable, passive components, lighting embedded modules, and more. Based out of Mansfield, TX, they offer products from over 750 manufacturers, including 3M, Bosch, Honeywell, and Toshiba.

New to Thomasnet.com®?
We invite you to join our 1.2 million+ users and give our Supplier Discovery platform a try. With detailed information on over 500,000 searchable suppliers of products and services in one place, we are here to help your company lead in your industry. Register today for free to unlock access to 75,000+ categories of products and services, 10 million+ CAD files, and 300,000+ white papers to help you in your sourcing.
We're also leading a response to the pandemic: our COVID-19 Response System features a continuously growing number of vetted companies that supply vital products and services to combat the virus. If your company can contribute, we encourage you to sign up here. If you work for a healthcare nonprofit or other organization, you can also sign up for our free COVID-19 Partnership Program to be matched with suppliers that can help with your needs.
Did you find this useful?