Environmentally-Friendly Green Manufacturers Committed To Sustainability
These days, consumers demand businesses to be "green" — from green packaging to green solutions to green food — a green company offers sustainable or renewable products or operates in an environmentally-friendly way. Adopting environmentally friendly processes and energy-efficient practices has numerous business benefits and are already at the center of many corporate social responsibility policies and marketing strategies.
Let's take a look at some small business manufacturers who are committed to sustainability and green manufacturing.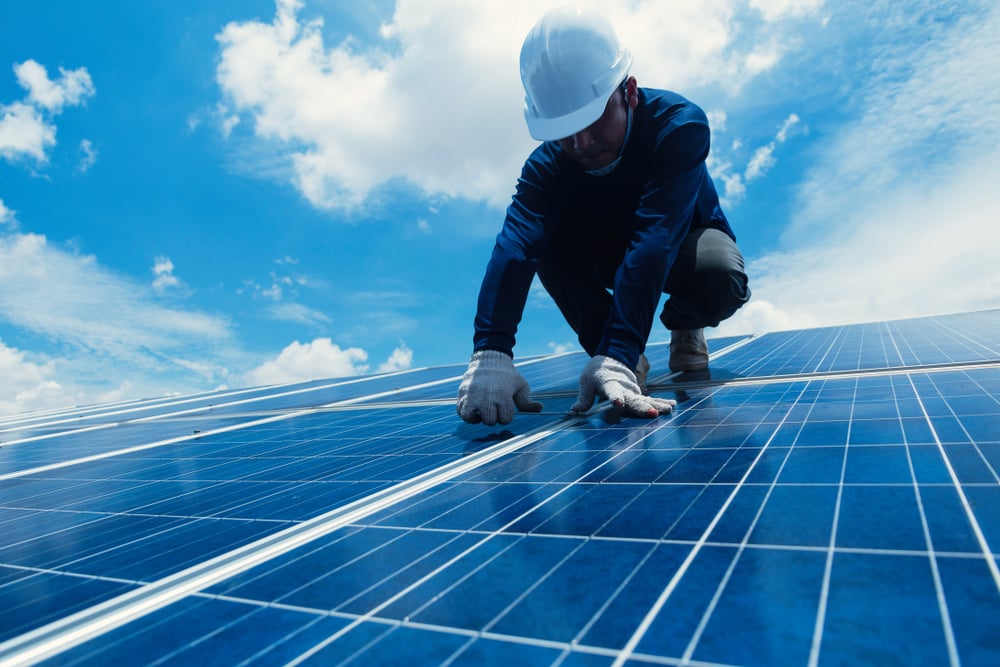 The Business Benefits Of Green Manufacturing
There are quite a few benefits for manufacturers choosing to make sustainability and green manufacturing a part of their business plan and strategy. While planning for a better and greener future from an environmental standpoint is a huge pro, it's not the only benefit that going-green can pose.
Becoming an eco-friendly manufacturer can:
Reduce costs
Pay off with tax credit
Improve brand recognition
Attract new employees
More on the benefits of going green in manufacturing here.
6 Eco-Friendly Manufacturers
1. Engineering Specialties Inc.
Engineering Specialties Inc. (ESI) is a custom metal stamping manufacturer that understands Earth Day is just as important to manufacturing as it is for consumers. In 2014, they invested in a 494 solar panel installation on the roof of their building — the area's largest photovoltaic solar panel array. ESI saves one hundred tons of CO2 per year and made sure their customers knew about their green efforts by detailing it all in a blog. There's even a link to their solar panel feed to let the public see their power progress — check it out here.


2. Universal Protective Packaging Inc.
Universal Protective Packaging Inc. (UPPI) is a manufacturer of custom thermoformed plastic packaging that has been dedicated to energy conservation for years. In 2010, UPPI was awarded the Energy Champion award from the U.S. Department of Energy (DOE) Industrial Technologies Program (ITP) for achieving more than 15% total energy savings in a year. UPPI takes an educational approach with its sustainability efforts and helps customers understand the environmental impact on the plastics industry on the Capabilities section of its website. A page dedicated to sustainability, UPPI lists all of their recycling programs and how many pounds of material is recycled every year. Transparency is key to winning new buyers who are sourcing new suppliers.
Learn More: 5 Benefits Of Supplier Diversity Suppliers
For companies new to the green manufacturing space, initiatives can start small like updating facility lighting. Manufacturing facilities are usually open 24/7 days a week and use a great deal of lighting to accommodate three working shifts a day. New light bulbs that require less energy or motion sensor lighting are inexpensive but still reduce carbon footprint. "By updating our lighting and adding motion sensors to our warehouse lights, we were able to save 230,253 kWh per year in our 68,000 square foot facility and eliminate 16 hours of light usage in our warehouse. These efforts alone have reduced our carbon footprint by 345,379 pounds," said Tom Ritter of UPPI.
3. Copps Industries
Copps Industries is a private label and epoxy product manufacturing company that has been committed to the environment throughout the company's inception. Copps Industries has a dedicated page called "Environmental Commitment" under their About Us tab where they detail how their company has taken incremental approaches to create safe solutions not only for their customers and the environment but for enhanced products for the greater safety of their workplace.
See More: About Us Page Must-Haves For Manufacturers
4. Pro Packaging
Pro Packaging is a custom manufacturer that offers sustainable options in addition to their standard packaging products. Their material alternatives include 100% post-consumer recycled corrugated boxes, recycled paper, and recycled paperboard while their ink and printing alternatives include soy-based ink, linseed-based ink, and corn oil-based ink. What we love about Pro Packaging most is its redesigned website that includes a sustainability page accessible right on the homepage and navigation to immediately let buyers know exactly how their manufacturing efforts are helping the environment.
5. Star Label Products
Star Label Products is a custom manufacturer of digitally and conventionally printed labels that have taken multiple steps toward increased sustainability by reducing its carbon footprint and reducing waste.
Like Universal Protective Packaging, Star Label reduced the amount of carbon released into the atmosphere at their facility by upgrading its entire lighting system from standard fluorescent, high-intensity discharge (HID), and sodium-vapor lamps to more energy-efficient fluorescent lamps. Star label has repurposed equipment to perform additional functions by redirecting heated airflow from a 40-horsepower air compressor to heat the facility in the winter months and further reduce its carbon footprint.
Using top-of-the-line machinery allows Star Label to reduce waste during manufacturing off the bat. They also offer a material take-back program to local customers.
Learn more about Star Label Products mission to sustainability here.
6. Hudson Technologies
Hudson Technologies is a manufacturer of standard and custom deep drawn metal enclosures, cases, and stampings that has implemented many environmentally focused initiatives. In fact, according to the manufacturer, they "spent two years and over $2 million in research, development, capital costs, and training to ensure all our operations and products met stringent environmental standards."
With a push for a more sustainable facility, Hudson focused on providing new lubrication and aqueous cleaning systems. Staring with their lubricants, the team replaced traditional chlorinated lubricants with biodegradable lubricants and eliminated solvent-based metal cleaners like trichloroethylene (TCE) from their operations.
Striving to make an even greater environmental impact, Hudson enacted an aqueous cleaning system. This new system requires no solvent-based cleaners and generates a natural hydraulic purging action with a vertically aligned agitator.
Placing high importance on becoming a green manufacturer and following strict environmental standards makes Hudson Technologies a great example of a manufacturer committed to sustainability.
---
B2B buyers are sourcing for sustainable manufacturers in North America.
Complete your company profile on the Thomas Network to engage with 1.3 million buyers for free.
---
Showcase Your Eco-Friendly Manufacturing Efforts
Green manufacturing offers more than the business benefits of cost reduction and tax credits. Sustainability efforts through innovative production methods, logistics, and products allow manufacturers to access new markets and target a new generation of employees. And manufacturers who showcase their green efforts effectively online are a step ahead of competitors who don't.
According to industrial buyers' behavior data, many buyers evaluate new suppliers based on their sustainability efforts. Manufacturers who list their business on Thomasnet.com showcase their green initiatives with a press release or video on their company profile. And manufacturers that are on Thomasnet.com have seen an increase in their online RFQs — Corrugated Metals set company sales records after listing on Thomasnet.com. "We set a record for quotes in Q1, increasing them by 197% over the previous year. The average value of quotes has grown. The sales team can't believe how many good opportunities they have now. Participating in the Thomas program has changed the way I market my business," says Ken Carlton of Corrugated Metals.
A company profile on Thomasnet.com is free to set up — create yours here — and see how you can add on other free content to improve your brand awareness on sustainability and increase chances of getting more RFQs:
Did you find this useful?