10 Reasons Why Nobody Is Reading Your Emails
When it comes to your industrial marketing strategy, well-thought-out email marketing campaigns must be a part of your approach.
If you're not getting the engagement you want from your email marketing campaigns, it's time to reevaluate your tactics. Below are 10 common mistakes you may be making with your industrial marketing emails.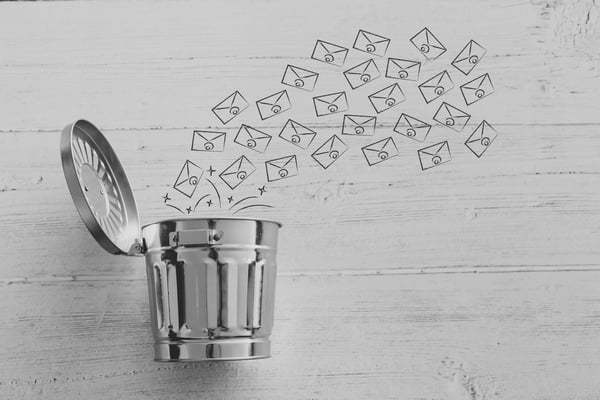 1. Your subject line is boring.
The subject line is the first thing your readers will see, so it should be clear, concise, and eye-catching. In fact, many readers will just view the subject line and decide in that second whether they will open the email or move it to the trash. If your subject line is generic, too long, or too obscure, you're doing it wrong. Let the reader know that your email is worth opening. Some email subject line best practices include customizing the subject line with the prospect's name or location and keeping it short in 50 characters or less.
2. You're talking about yourself too much.
People aren't opening your emails to read promotional sloganeering or hear you brag about your company's achievements. Although it's important to let your readers know who you are and what you're about, emails should clearly show what you can offer and how you can help their pain points. Provide readers with directly useful content, and they'll be much more likely to engage with your brand.
3. You're emailing too often.
Yes, your contacts — all of whom should have opted in on their own accord — want to hear from you, but not all the time. Look at the frequency of your email blasts. If you're emailing more than a few times a month, take it down a notch. Stay relevant, but give the readers space, and only email when you have seriously valuable and unique information to share.
4. You have nothing new to offer.
When creating industrial content, quality is crucial. If you have nothing new or relevant to offer to your readers, people will not continue to read your emails. Simple as that. Be creative with the information you're sending out, and stay current. Keep abreast of new trends and keep readers informed of anything that may benefit them. We're living in the age of the internet, so you have to be timely. Fresh content leads to fresh conversations.
5. Your messages are way too long.
Email copy that is too long or flowery is just a click away from the trash. Keep your message to 200-250 words, at most, and offer information as succinctly and clearly as possible without sacrificing your brand personality.
6. You don't sound professional or reliable.
If you were a potential client opening up your email, would you trust your company? Does the email sound professional, polished, and engaging? If your sales team is still writing their own emails, you may want to consider having a pro clean them up. Also, sending industrial emails from generic email addresses like info@yourcompanyname.com reduces your credibility and is an email marketing "don't."
7. Your emails are hard on the eyes
Strong copy is critical, but should always be complemented by a professional, easy-to-read look. Email formatting should be clean and modern to allow for quick, easy reading. And make sure your emails are mobile-friendly and optimized for all types of devices. This will help to engage readers whenever and wherever they browse their inboxes.
8. Your contact list is outdated.
When is the last time you updated your contact list? Email marketing should be used to help grow your contact list, not stagnate your existing readers. Turn your lists into leads. And to bring in new leads, make sure you're implementing smart SEO and PPC strategies. Working hand-in-hand, these tactics are critical for driving new traffic to your site.
9. You're using too many buzzwords and too much jargon.
If your emails are overflowing with salesy buzzwords and confusing jargon, readers will not take the time to parse them. Every sentence should have a purpose, and should be directly helpful to your readers. Avoid stuffing your subject lines and copy with words like "free," "sale," "cash," and so on. These just make your emails seem scammy and useless.
10. Your emails are being marked as spam.
If you are frequently relying on the words listed above — "free," "cash," "sale," and so on — your readers may not even be seeing your emails in the first place; they may be landing directly in spam folders. So keep your copy clean and engaging, and find creative ways to talk about promotional topics without sounding like a used car salesman.
Learn More
Email marketing plays a crucial role in promoting your company and engaging your audience. But when done wrong, emails can actually drive away clients and prospects, rendering your efforts useless.
Ready to enhance your email marketing campaigns, or not sure where to begin? Download our free eBook, The Step-By-Step Guide To Creating A Winning Email Marketing Campaign.
Did you find this useful?