Email Marketing Do's And Don'ts
In today's increasingly digital landscape, email marketing is one of the best ways to remain top-of-mind with existing customers while gaining traction with potential leads. Smart email marketing tactics not only allow you to grow brand awareness, they also help spread the word about your content offerings and company news.
But to make the most out of your email marketing efforts and ensure you're reaching the people you want to reach, there are a few key do's and don'ts to keep in mind.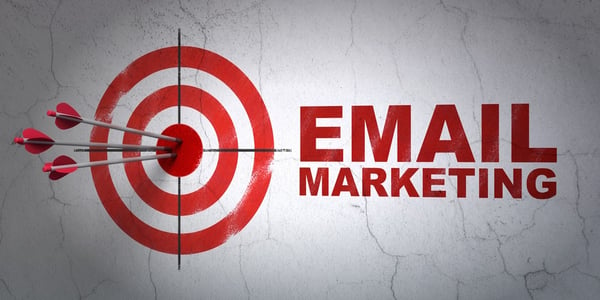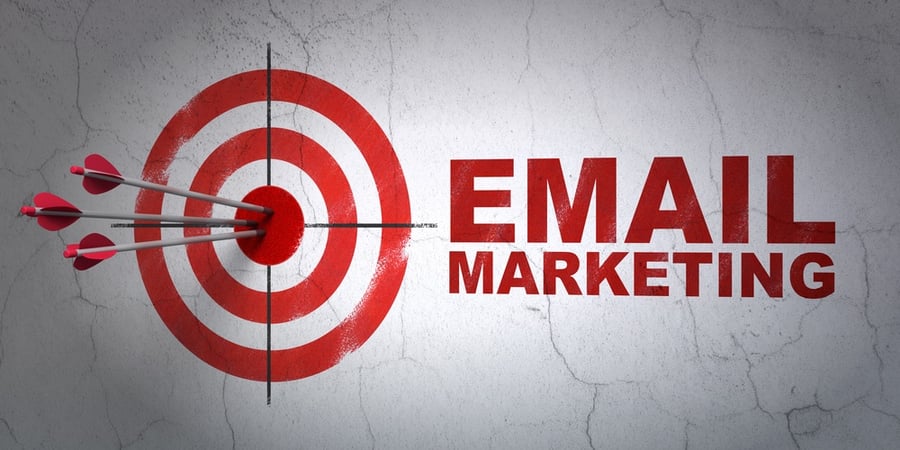 Do's For Email Marketing
Take the time to write a great subject line. Without an engaging subject line, users won't be compelled to even open your email. In fact, an average of 33% of email recipients open emails based on the subject line. Keep it short and sweet, and provide a clear incentive for opening your email.
Experiment with different kinds of calls-to-action (CTA) to see which resonate best with readers. For example, one week you might use a text-based CTA, and the next you might try out a button or an image. A/B testing can provide insight into which CTAs garner the most engagement.
Keep your message succinct. The people reading your emails don't have the time for a leisurely read; they want to hear your message and gain whatever value they can from it. So keep your industrial marketing emails engaging and clear, and offer directly useful content to your readers.
Segment your email lists rather than emailing everyone at once. Segmenting clients and prospects based on where they are in the sales cycle — as well as their specific personas — will help hone in on users' specific needs, increasing the chances of engagement.
Only email users who have opted in to receive messages from you. Cold emailing will only annoy people, and those recipients are unlikely to open your emails in the first place. So focus your efforts on those who have already expressed interest in your business and content offerings.
Try out A/B testing. As mentioned above, A/B testing — in which two (or more) versions of digital marketing assets, such as emails, are created and tested against each other to gauge which performs better — can be hugely helpful for determining the most effective email marketing tactics. Try playing around with subject lines, messaging, colors, images, and CTAs to see how users respond to different options.
Don'ts For Email Marketing
Don't only talk about yourself and your brand. Users aren't opening your emails to hear you promote your company; they're hoping to gain insight into industry challenges, learn more about your offerings, and keep up with relevant news. So don't make sales pitches out of your emails, and always write with the reader in mind.
Avoid using words that will set off spam filters. Emails with overly promotional language that relies heavily on words like "free," "sale," "cash," and so on are likely to end up in users' spam folders, meaning your target audience won't even get the chance to read your message in the first place.
Don't send industrial marketing emails from anonymous or generic email addresses. People like to know a real person is behind the email, so avoid making use of email addresses like marketing@yourcompanyhere or customerservice@yourcompanyhere. These look fishy, and email filters are increasingly registering them as spam.
Don't forget to double-check how your emails look on different email clients. Try out different options, like Gmail, Apple Mail, Outlook, or Thunderbird, to see how your messages appear across different clients. Formatting should remain consistent. And keep in mind that over half of your contacts will likely be checking their emails from a mobile device, so ensure your messages are optimized for all types of devices.
Don't prevent people from unsubscribing. Failing to include a way for people to opt out of your emails isn't just unethical — it's also unlawful under various consumer-protection regulations, such as the CAN-SPAM Act.
Avoid taking the easy way out by simply purchasing a list of email prospects. Any users you connect with in this way won't have opted in to receive communications from you, and they won't appreciate you cluttering their inbox. No good business relationship has ever started with "How did you get my information?"
Learn More
Industrial marketing emails are a powerful tool, and can be hugely helpful in gaining new clients and garnering further brand awareness. But sending off emails without a solid game plan won't do you or your bottom line any favors. So be sure to take the time to create a multifaceted email strategy that will reach the right people with the right information.
Need help getting started, or looking to boost your existing email marketing efforts? Download our free eBook, Step-By-Step Guide To Creating A Winning Email Marketing Campaign.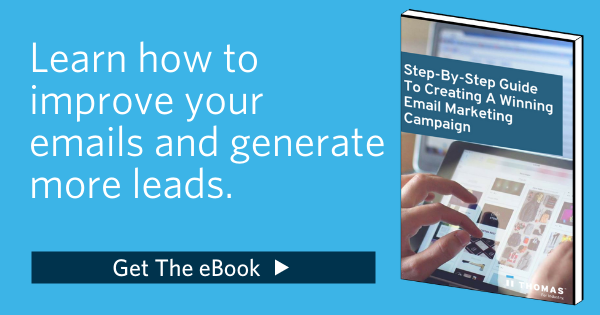 Did you find this useful?