The Right People, the Wrong Time - Why Persona Targeting Is Important
Here's the wrong way to go on a job interview: burst unannounced into the company president's office. Don't drop a resume on their desk, but a bulleted list of your favorite foods, because why not? On your way out, walk by some engineers and spout off a few qualifications – no context. A week later, give human resources a call and begin an in-depth conversation about the finer points of laser welding. Forget that they have no idea who you are or what you're talking about.
It's more than a little backwards – it's completely out of touch. And if your marketing isn't targeting the right personas at the right time, you'll fail just as miserably.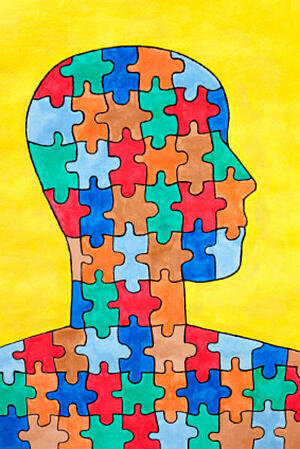 What is a marketing persona? If you're thinking "know your audience," that's a good start – but it's not the whole story. And a marketing persona is very much a story. If you're targeting design engineers, for example, you'll probably communicate in more technical terms. But are you getting down to the nitty-gritty – the in-depth persona aspects that'll really help drive your message home? Here are some tips on the path to developing effective marketing personas.
Who is this marketing persona? Rule number one: personas are not based on real people! Unfortunately, nobody's perfect, but we want you to aim high. A persona represents your perfect prospect. They can (and should) be based on aspects of typical prospects and customers, but market research and data should come into play, too, creating an aggregate semi-fictional ideal target.
What is this person's day-to-day like? Your audience is more than just a job title. Think about "a day in the life." Are they on a shop floor most of the time? At a computer? On the road? Do they eat lunch at their desk? Dinner? Thinking about meals may sound silly, but you've got to know the most effective way to get your messaging through – including when it'll be seen or read. It just might be over a ham sandwich.
What are their pain points? It may sound a little extreme, but if you aren't solving problems for a prospect, you could be the problem. No one has time for useless emails or phone calls. By understanding what trips up each marketing persona in their job, what frustrates them, and what they wish could be better, you show that you're on their side and that you offer real utility and value to them and their company.
Remember our misguided job-seeker – not only is it critical to understand your target personas, but timing is also key. Know where each persona fits into the sales funnel (ideally, you only have three or four), and target and schedule your messaging accordingly. There's much more to marketing personas, but you can start using these basic concepts right away. Thanks for reading, and enjoy your sandwich.
Did you find this useful?