BIM Vs. CAD Files: What's The Difference?
What's the difference between CAD and BIM? To put it simply, it depends on your project.
BIM Vs. CAD — Which To Use?
CAD is typically used for industrial design of mechanical and electrical assemblies, from airplanes to iPhones. BIM is used exclusively in the design and construction of commercial buildings like airports, office towers or schools. BIM also includes important characteristics to allow for virtual collision detection and the discovery of construction-related problems prior to breaking ground.
Let's take a deeper look at each of these file types to better understand the differences between each format, how they are used, and what their end users require.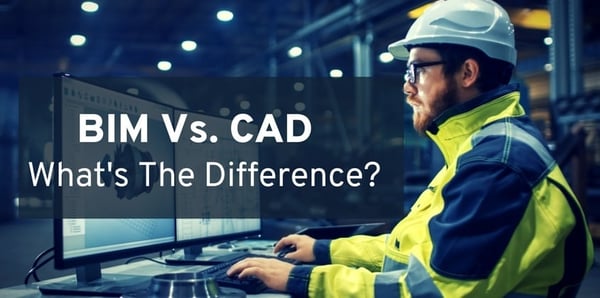 What Is CAD?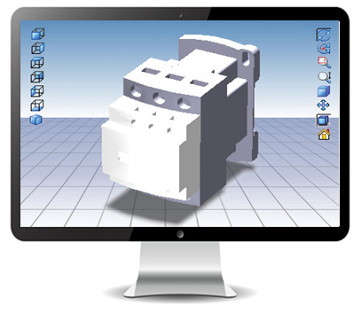 CAD, or computer-aided design, allows for design and documentation via computer technology. Design engineers use CAD files for projects requiring multiple parts and components to fit with precision within a larger assembly.
CAD users can efficiently produce 2D drawings and 3D models of parts and assemblies to be manufactured from their desired materials. The use of 3D CAD software, has transformed manufacturing over the past 30 years, allowing for more complex products to be designed and manufactured faster than ever before.
Who Uses CAD?
For the past 20 years there has been a widespread adoption of 3D CAD software. It began with manufacturers adapting their processes to meet strict aerospace and automotive manufacturing guidelines and improving their time-to-market for new products. Now CAD has become a strategic imperative throughout the industrial market to create unique, high quality products which get to market the fastest.
CAD programs are used widely by engineers across a span of industries, from industrial and manufacturing to civil engineering and plant design. Some of the most popular formats for 2D drawings include DXF and AutoCAD DWG, while 3D formats include Solidworks, Creo and a host of standard formats like IGES, STEP and SAT, to name a few.
(See what a dynamic CAD Engine can do for your business — take a tour of our CAD Engine Platform
What is BIM?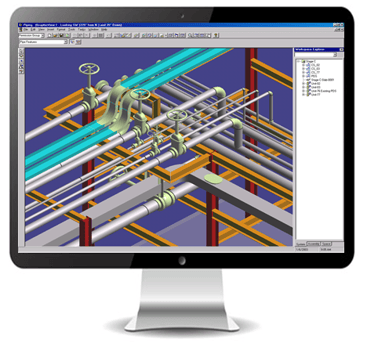 BIM is a new process and methodology by which a team of architects, engineers and contractors work collaboratively to design and build a commercial building utilizing the same database and computer model. This allows the team to analyze and visualize design decisions long before a project even breaks ground.
At its core, BIM offers a digital representation of the real facility, including function systems (HVAC, Electrical) and aesthetics (walls, roof, windows).
It does so while being a shared resource from start to finish across multiple disciplines participating in the design and build. You can think of BIM as a marriage between work process and technology that creates one communication channel to push a project forward efficiently and collaboratively.
Who Uses BIM?
The convenience of a central 3D model lends itself to a more cost and time-efficient process, as well as a significant reduction in errors, which can be discovered much earlier.
BIM software tools and the overall process of re-engineering the design-to-construction workflow have become the focus of most architectural and engineering design firms as well as contractors. Similar to the industry-wide transition 2D CAD to 3D solid models in the 1990's, the AEC industry is rapidly re-tooling in BIM as owners demand an as-built BIM model at the completion of the building.
With this increased use of BIM, design engineers and contractors expect manufacturers to provide richer product information in a variety of BIM formats. Building Product Manufacturers of mechanical, electrical and plumbing products (MEP), as well as architectural products, are therefore making the path to becoming "BIM-ready" a strategic priority.
In the building industry especially, 2D CAD (e.g. AutoCAD) is quickly becoming a thing of the past for those seeking real-time model analysis and 3D viszualization. File-sharing, interference checking and energy optimization can be completed much more easily by utilizing BIM.
Today's architects and MEP engineers rely on BIM technology to create 3D virtual models of their building projects and use manufacturer-specific data in their designs to meet the functional and energy efficiency goals set by building owners.
To learn more about the benefits of providing rich product data for your customers, check out Thomas's free eBook — Becoming BIM Ready: The Risk Of Doing Nothing.