5 Topics U.S. Procurement Professionals Are Talking About On Social Media Right Now
As you know, social media runs rings around traditional media in terms of early access to news, unadulterated commentary from all levels of the workforce, and providing an interactive forum for discussing, rather than just reading about, the biggest issues facing our profession.
THOMASNET.com reached out to Procurious, the world's first online business network for procurement and supply chain professionals, to provide a snapshot of the five biggest topics being discussed on social media by procurement professionals in the U.S. this month. This is the first of a series of articles bringing you the word straight from the community itself.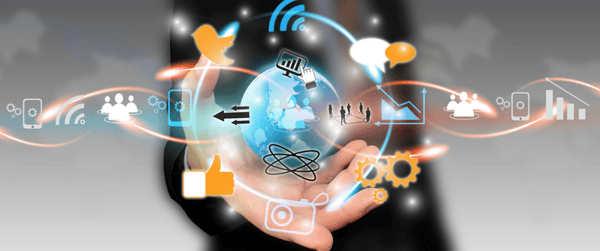 From enduring themes such as risk management to disruptive events such as Brexit, this list will give you an idea of what CPOs and their teams are discussing on social media.
1. BREXIT And What It Means In The U.S.A.
It takes a momentous event to catch the attention of procurement professionals all over the world. Brexit was one such event. It generated a vast quantity of questions, comments and articles from around the world (and still is), and merits first place on our list.
Institute For Supply Management CEO Tom Derry told Procurious that his organization had received countless queries from businesses and the media about the impact of Brexit in the US. ISM subsequently decided to survey their members to cut through the fear and speculation with hard facts.
Their supplemental "Brexit Report" found that despite the hype, Brexit will have a "negligible" impact on US business decisions in the short-term, with the main concern being currency fluctuations.
2. Risk - Managing The Unmanageable
Risk is one of those enduring topics in procurement that will never go away – and nor should it. Measuring risk is one of the key areas where procurement can add value to an organization. The Procurious discussion board is buzzing with questions and answers about risk in procurement. Members have posted questions about a range of risk-based topics, including:
Balancing supply chain efficiency versus risk
Segmenting suppliers by risk profile
Governance and risk management
Avoiding "unknown" risks
Risk-mitigation KPIs
The frequency of events causing disruption in supply chains, such as natural disasters, labor strikes, and cybercrime, keeps risk firmly in the spotlight for procurement professionals in the U.S. and elsewhere. However, it's good to know that we have somewhere to go to tap into our colleagues' collective knowledge and experience.
3. The eProcurement Debate
Choosing the right eProcurement system to support your business is a big decision. Procurement discussion boards regularly feature questions, recommendations and warnings, as well as complaints, about the various options available.
The rise of social media has also helped system developers be aware of, and take an active part in, these conversations too.
Recommendations have focused on the benefits of cloud-based software. There have also been debates on whether having multiple "best-of-breed" systems is preferable to the convenience of a single, unified solution.
Procurious members regularly share their challenges around implementation, struggling with overly-complex, non-procurement friendly functionality, and looking for advice on winning stakeholder buy-in.
4. Capability And Training
Hard skills, soft skills, core skills, essential skills … the list goes on. One question that frequently crops up on Procurious is "What are the most important skills needed in Procurement?"
The frequency of this question demonstrates that there is still a lack of consensus on, or perhaps that there is no 'right' answer to, the definitive skill set required in procurement. Capabilities will always need to be tailored to circumstance and industry, particularly as the role of procurement increases.
There are numerous choices available to organizations in terms of training. Social media has provided a platform for eLearning to deliver new capabilities in procurement. Timely, adaptable, and suited to the individual, the strength of eLearning is there for all to see.
5. Social Procurement
Corporate Social Responsibility, and the role procurement can play in building a sustainable future, has well and truly entered the mainstream, and is part of every procurement professional's role.
Social procurement is one of those topics that tend to be driven by champions. One such champion is Alis Sindbjerg-Hemmingsen, seen as an expert in this field.
Hemmingsen is adamant that sustainable procurement is worth fighting for. She has argued passionately that it can be achieved through greater transparency, as well as procurement driving supplier involvement in sustainable innovation projects.
Keep Your Finger On The Pulse
Leaders in procurement are using social media to keep their fingers on the pulse of the latest thinking on the five biggest, shared challenges facing the profession.
Perhaps the most exciting aspects of social media – which you can't get from reading an article in a traditional industry publication — is the ability to ask a question, and receive a solution from someone halfway across the country (or the world) who has experienced and overcome the same challenge as you.
Both Procurious and THOMASNET.com enable access to a wealth of collective knowledge and information from professionals around the world. It's time for every procurement pro to get involved and help build community muscle.
Did you find this useful?