The Best Days and Times to Call, Email & Post on Social Media: For B2B Manufacturers
With B2B marketing, the adage "timing is everything" applies — well, maybe not "everything," but it is certainly crucial to successful marketing campaigns.
This is key as the the digital marketing space for US manufacturers becomes more crowded. For instance, did you know that more than 80% of manufacturing marketers promote their presence on social media platforms such as Facebook or LinkedIn?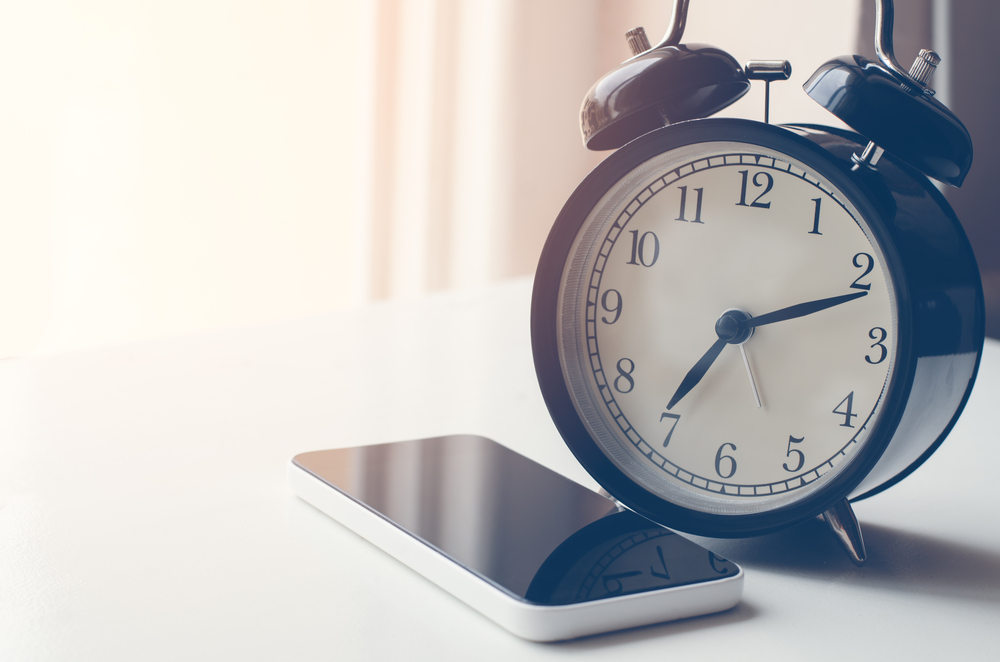 As your competitors become more savvy, it's imperative to stay on the cutting edge of best practices. For small to medium-sized manufacturers, proper tact and timing could mean the difference between a sale or a missed opportunity — after all, a well-crafted pitch is pointless if the recipient is preoccupied with something else.
Let's take a deeper look and focus on the details of digital marketing — here's when you should should call, email and post on social media for B2B industrial marketing.
When Should I Cold Call?
There are hundreds of studies on cold calling and the effectiveness of sales approaches, but one collaborative study in particular provided solid insight into the high-stakes world of sales calls to web-generated leads. They partially confirmed conventional wisdom but also revealed some surprises:
Mornings are opportune
Specifically, the hour between 8 a.m. and 9 a.m.
Surprisingly, however, 4 p.m. to 5 p.m. is also a prime sales-call time slot
Calls during these time slots yielded, on average, 114% and 164% better contact and qualification rates respectively
When it comes to days of the work week, Wednesdays and Thursdays are best: calls during Wednesdays are 24.9% more likely to qualify a lead than the worst day (Friday) and calls during Thursdays are 19.1% more likely to make contact with a lead than the worst day (Friday again).
It should also be noted that Mondays, while being horrible in every regard, are also horrible for call success — just another reason to have the blues at the beginning of the week.
Those days aside, it's crucial to contact your leads as soon as possible if they raise a hand or request an RFQ. The odds of successful contact with a lead drops by 1,000% after just one hour since creation. The odds of qualifying that same lead drop 600% in the same period. The drop-offs within that first hour are also just as dramatic. Definitely not the time to "play it cool."
When Should I Email Prospects?
Did you cross your t's and dot your i's with your brand voice, copy and subject line? Good, now let's talk about when to hit "send."
Typically, Tuesdays and Wednesdays are the best days to send B2B marketing emails; however, an anonymous survey of B2B marketers hails Tuesday as the clear winner for successful open, click and conversion rates with 44% of the vote.
A/B testing conducted by Smart Insights found that emails sent in the morning are generally superior in terms of both open and click-through rates — 10% more opens and 23% more click-throughs on average. The bulk of opens and click-throughs appear to be in the time range between 10 a.m. and 11:30 a.m. in their testing.
Speaking of testing, I want to mention that although these are pretty solid insights from industry thought leaders, you MUST do your own A/B testing at your company. Maybe Tuesday is actually a better day for your audience or maybe 4:30 p.m. is more suitable — every market is different, so start with these guidelines and tweak accordingly.
When Should I Post To Social Media?
Ah, social media. It's for so much more than just building brand awareness — LinkedIn in particular is a great network for connecting with and nurturing high-quality leads.
While Snapchat and Instagram are skyrocketing in popularity for the industrial marketing space, we want to focus on the best practices for the three most popular networks: Facebook, Twitter and LinkedIn. (Note: We're just focusing on organic posts for this article's sake because "paying to play" is an entirely different scenario.)
Facebook
Day: Posts tend to do better towards the end of the work week, with Thursday and Friday having above-average engagement rates. (Not surprisingly, Facebook's "Happiness Index" spikes by 10% on Fridays.)
Time: Definitely early afternoon — posts deployed around 1 p.m. get the most shares while those published around 3 p.m. get the most clicks.
Twitter
Day: Tweet any day (and all day) because those 140-character posts move so quickly that you need to push your company out there very regularly. Think about when your prospect is likely to log in and scroll through their feed... lunchtime, right before 5 p.m., etc.
Time: Research shows noon and 6 p.m. experience the highest click-through rates with tweets sent around 5 p.m. getting the most retweets.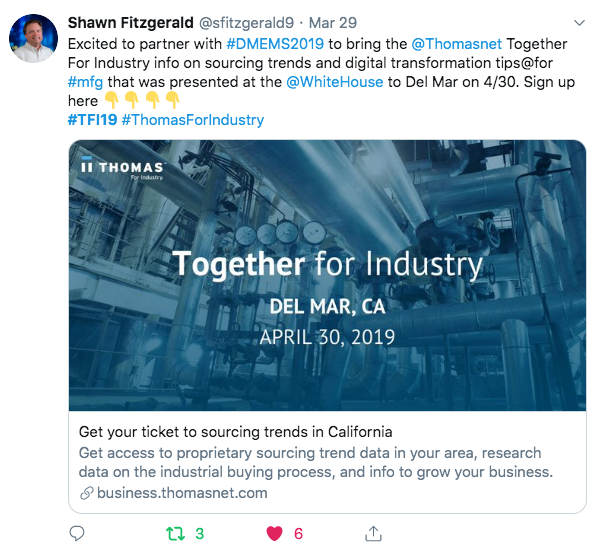 LinkedIn
Day: Tuesday, Wednesday and Thursday are the prime days to post, but Monday morning gets an honorable mention, as well.
Time: Business hours are the best times to post — specifically, 7 a.m. to 8 a.m. and 5 p.m. to 6 p.m. are optimal. Clicks and shares also peak on Tuesdays from 10 a.m. to 11 a.m.
Note: Many of the industry research we've come across seems to focus on posting during the workweek; however, personal experience has shown us that weekend posts can generate great interaction rates.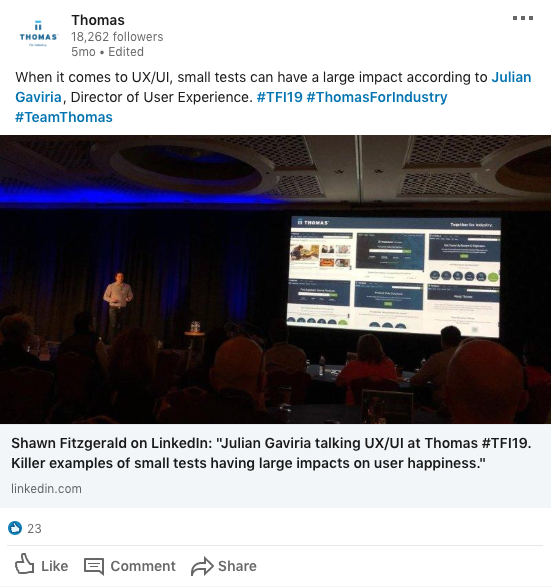 Final thoughts
So there you have it — a comprehensive look at the best days and times for marketing activities. Keep in mind that every company is unique, and only you can have the most detailed knowledge of your customer base, so it's on you to experiment, track and adjust for truly optimal results.
Need more details on the types of offers you should be promoting in your emails and social media posts? Download Content Marketing For Industrial Companies and or contact us to learn how you can reach more buyers. We've been connecting B2B buyers and suppliers for more than 122 years.
Did you find this useful?