How To Not Be Annoying On LinkedIn
In the ever-changing social media landscape, LinkedIn has proven to be a trusted resource for professionals in every industry. As such, it can be a great tool for networking, keeping in touch with old colleagues, recruiting new employees, finding job opportunities, and showcasing your professional knowledge and experience, particularly for those working in industrial marketing.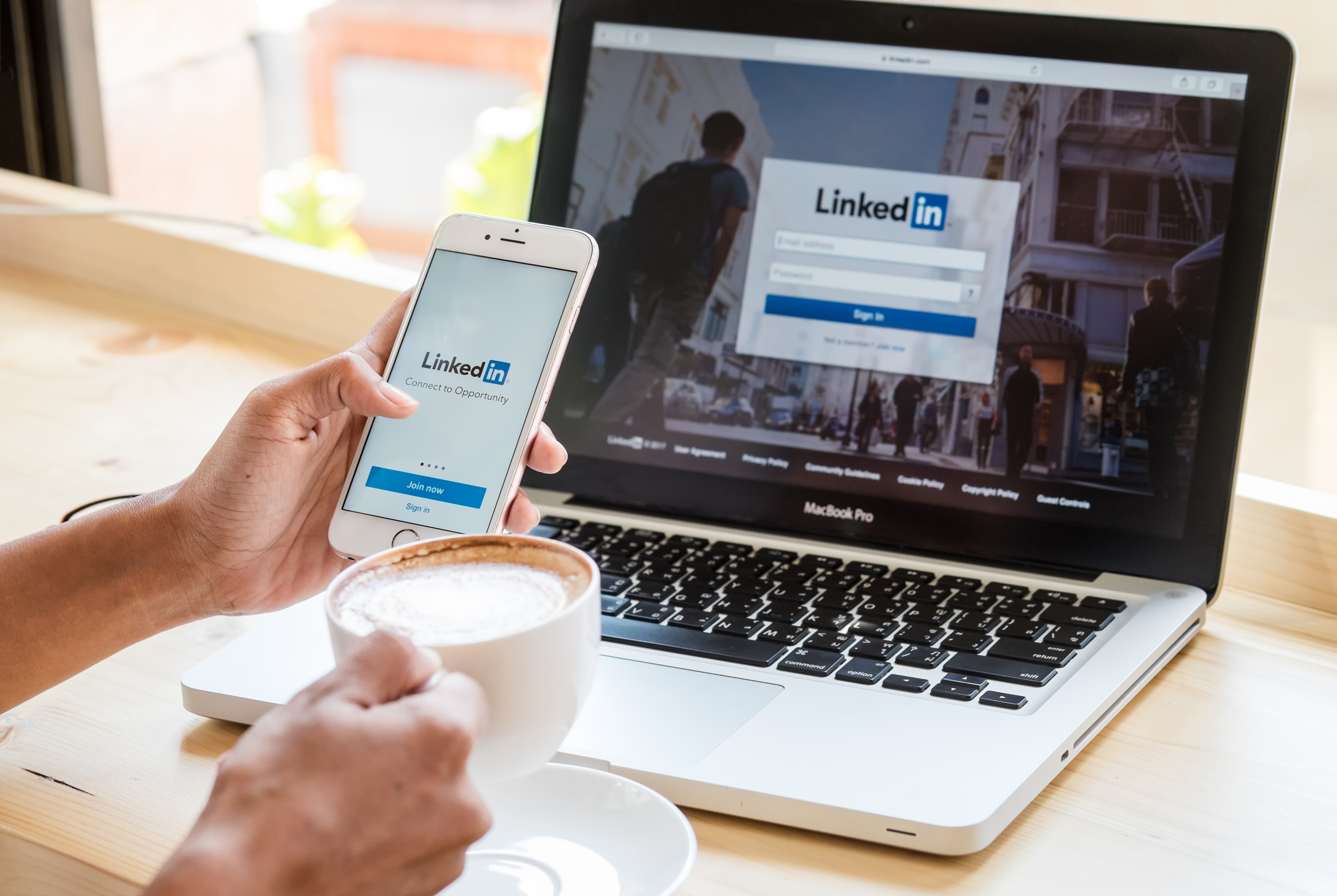 Like other social media platforms, however, LinkedIn can have some drawbacks, too. Think of the complete strangers who try to connect with you or the coworker who shares personal posts about their dog and kids on a site meant for working professionals.
Though they may seem small, these annoying behaviors can really damage your reputation and cost you credibility among your connections.
So, to avoid being 'that guy' on LinkedIn, read below for some easy tips on how to engage with your fellow connections — without driving them up the wall.
Sending Random Connection Requests
LinkedIn was designed to help professionals connect, but that doesn't mean you should send random connection requests to people you don't actually know just to broaden your network.

When sending a request, be sure to give other users a good reason for connecting with you, such as how you know each other, why you reached out, or what common interests you have. Taking this more personal approach helps you create organic connections based on a shared foundation.

It's also important to start conversations that engage the other person and show your interest in getting to know them and their professional background. Never start a conversation with a potential new connection by offering to sell him or her something.
Sending Spammy Messages
Tread carefully once a new connection accepts a request. Just because someone has connected with you doesn't mean that you should immediately try to bombard them with a sales pitch. Sending even a generic proposal or a request for a meeting is a nuisance, and it may even cause the person to instantly disconnect.

It's better to build the relationship by taking a genuine interest in the person. Get to know them by following their pages and posts, liking and commenting on their content, and interacting with them on their terms. Don't go overboard with your initial interactions — you don't want to come across too eagerly.
Posting Quotes And Quizzes
It's important to remember the purpose of LinkedIn — to connect people with other professionals. As such, it's important to maintain a certain level of professionalism on the site by posting content that's relevant to your industry or profession. While sharing quotes and quizzes might seem like a fun way to shake things up on the site, they often come across as spam to your connections and will create clutter on their news feeds. Keep this kind of content on Facebook instead.
Wading Into Politics Or Religion
In keeping with the idea of professional content, it's wise to avoid discussing polarizing topics such as politics or religion. When you post content about such controversial topics, you run the risk of alienating some of your followers or appearing biased toward or against certain groups and organizations. This can make you seem unprofessional to some of your connections.
Using A Logo As Your Headshot
LinkedIn is a tool for connecting people, not brands per se. Be sure to use an actual photo of yourself on your LinkedIn profile page — not just your company's logo or some other image.
Your identity plays a big role in building your personal brand and making personal connections with other users, so show people who you are and what you look like. Using a logo or another mystery image makes people less likely to trust you, much less connect with you.
Not Following Other Basic Norms
There are some smaller but equally important points to keep in mind whenever you use LinkedIn.
First, check all of your posts for proper spelling and grammar. Nothing hurts your credibility more than having posts filled with careless mistakes.
Second, be sure to get a professional headshot for your profile to ensure that your followers see you as a polished professional. Selfies, grainy photos, group photos containing other people, or photos that are too small all detract from your image as a put-together professional.
Third, be sure content from a diverse set of sources. Followers will become bored quickly if you only use the platform to promote yourself or your company. Use the website as a way to share ideas and engage with others.
Lastly, be honest on your profile

—

don't exaggerate your experience or credentials. Build credibility and trust among your connections by being sincere and straightforward about your experience, skills, intentions, and ambitions.
By keeping these ideas in mind, you can be sure that you're creating a polished profile that builds your company's network, engages your followers, and touts your accomplishments without putting off your connections.
If you're interested in finding out more about how you can incorporate social media channels like LinkedIn into your industrial marketing strategy, download our free eBook, Boosting Your Business With A Strong Social Media Community.
Did you find this useful?