5 Takeaways From IMPACT Live 2018
This year's IMPACT Live event was, as the name implies, impactful. The two-day conference, held in Hartford, Connecticut, brought together 500+ marketing, sales, and business professionals, all there to learn from some of the best in the industry while preparing for the future of inbound marketing.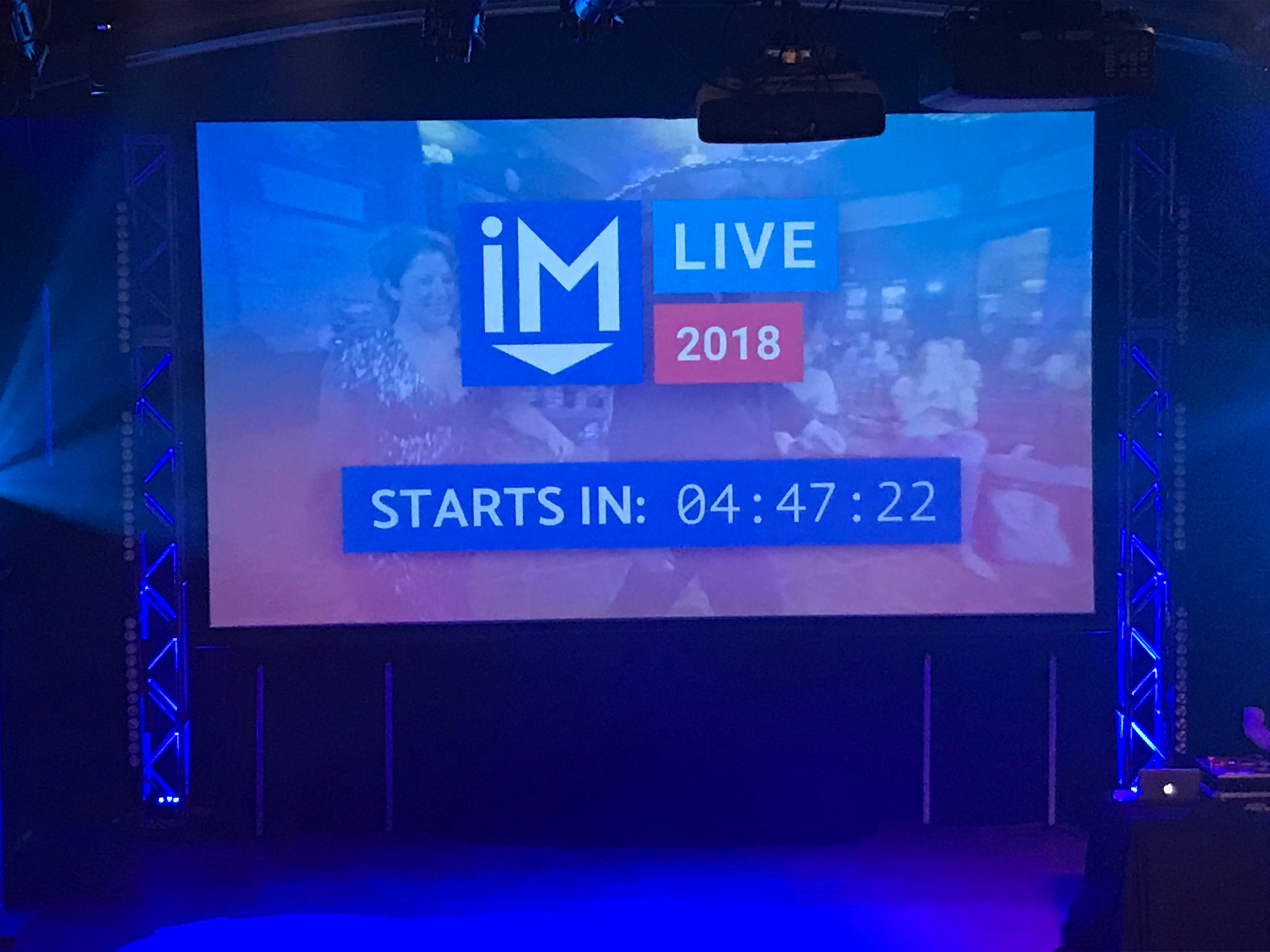 This year's speakers included, but were not limited to, big names such as Marcus Sheridan, Ann Handley, and HubSpot's co-founder and CTO Dharmesh Shah. These are some of the key themes that dominated the discussion:
1. Video
By far, the most prevalent topic throughout the event was the critical role that video content plays within a modern marketing strategy. Here are some of the major reasons why:
Competitors aren't doing it, which means you can use it to gain a competitive advantage.
It is one of the best ways to build trust with your audience.
Facebook and Google love video, making it a very helpful tool when it comes to social media and search.
Video sells.
According to IMPACT CEO Bob Ruffalo, "creating videos in 2018 is like creating blogs in 2008." The reality is that we live in a digital age and, by next year, it is projected that 80% of all content consumed online will be video. To learn more about how to incorporate video into your marketing strategy, check out our eBook, "How To Get Started With Video Marketing."
2. Chatbots Vs. Forms
Marketing is currently in the midst of a shift toward artificial intelligence and automation. With this shift, chatbots are gaining in popularity, replacing and displacing traditional contact forms.
To put it simply, a chatbot is a tool that automates certain tasks, typically by chatting with a user through a conversational interface. The tool allows website visitors to get the information they need more quickly, as the bot can provide live responses and personalized recommendations. Plus, thanks to AI, the bots get smarter and more effective over time.
There are many chatbot platforms — Drift, ManyChat, and LuckyOrange, to name a few. Plus, HubSpot just released their own new bot tool, Conversations. Now is the time to get more familiar with what bots can do.
3. Website Testing
A/B testing is a great way to continuously fine-tune your marketing strategy across different channels. Kipp Bodnar, CMO of HubSpot, provided great insight into the type of testing his marketing team does.
For example, Kipp's team wanted to improve the efficacy of their nurturing emails, which were already producing a healthy open rate of 30% and a click-through-rate (CTR) of 14%.
Their first test was to "bucket" their contacts into three groups based on what pages they viewed on the HubSpot website. By providing more personalized communication, the team was able to improve the open rate by seven percentage points and the CTR by three percentage points.
Next, they decided to make it simple. Instead of "guessing" what a contact wanted to read about, they simply asked.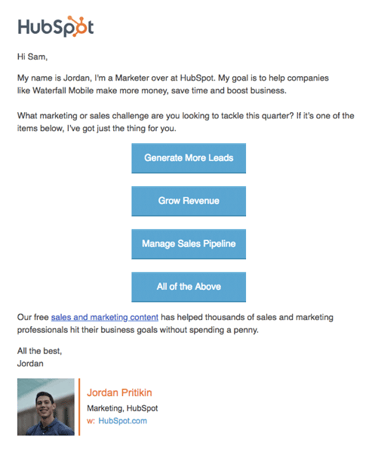 The results were astronomical, as the open rate increased to 67% while the CTR skyrocketed to 61%.

A/B tests aren't limited to emails, however. You can A/B test your website, ads, forms, and more.
4. Social Ads On Facebook And Instagram
With social media platforms making it harder to get visibility for organic posts, it's imperative for marketers to understand how to effectively implement social media ads. Without the right approach, social media advertising can quickly become an expensive endeavor that delivers poor results.
When developing your social media ads, keep in mind that not all content is appropriate for every member of your audience — you need to align your ads and your content with where your buyers are in the industrial buying process.
5. Building A Great Team
Hiring mistakes can cost between $25,000 and $50,000 per employee. That's why it is so important to get the right people in the right roles. The IMPACT team shared a few best practices that they used to substantially curb employee turnover and improve company morale. These best practices are applicable to marketing roles, and other positions within your company.
Conduct an initial phone screen to discuss salary and establish a mutual interest.

Ask the candidate to complete a timed test that is specific to their role and their deliverables.

"If it's a maybe, it's a no" — unless you are 100% into a candidate, don't make them an offer.
Learn More
We learned a lot at IMPACT Live and are looking forward to next year's event. In the meantime, however, it's critical to stay ahead of the latest trends, challenges, and best practices in digital marketing. If you could use some help keeping up, sign up for the Industrial Marketer Newsletter.
Did you find this useful?