5 Trade Show Tips For Manufacturers And Industrial Companies
It's that time again.
You're registering for conferences and figuring out which ones will be worth exhibiting at. Crunch time has arrived and there are a lot of decisions to be made in a short window of time.
To make this the most productive trade show season ever, here are some tips to make the shows work for you while you're workin' the shows.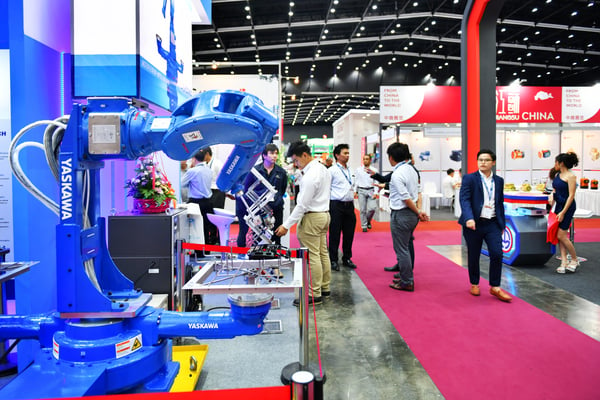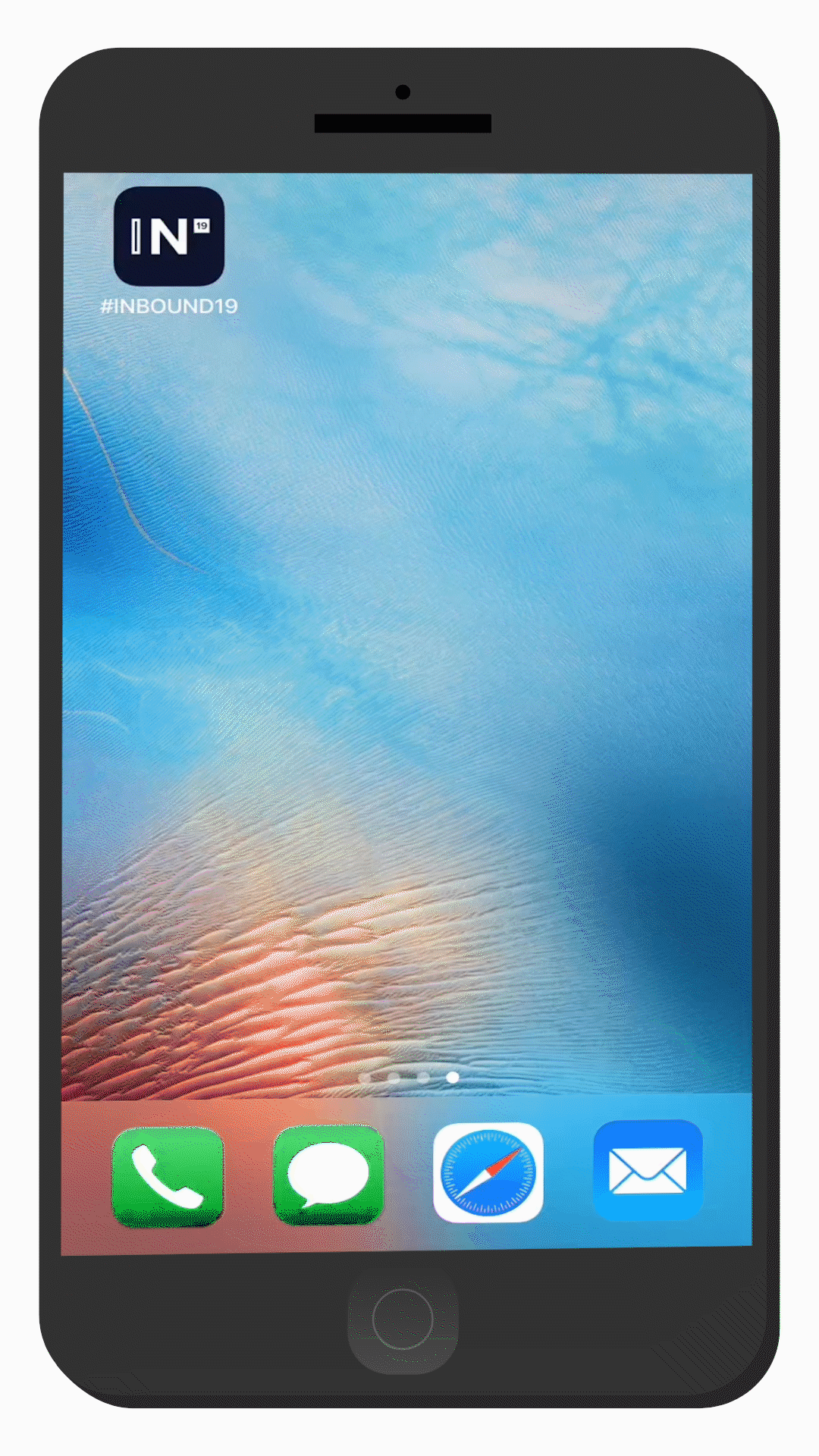 1. Download the Trade Show App
Seriously, just do it. Even if you have a photographic memory and know exactly when and where each session is — things can change at the last minute. Rooms may be switched. Lectures may be cancelled.
Downloading the app will keep you informed and provide much-needed directions when navigating large spaces.
2. Create a Game Plan
Most events have a full schedule ready for review a few weeks or months ahead of time. Take a look at everything early on so that you can see which breakout sessions or demonstrations you'd like to see the most, and create your own schedule around that — which you can usually do within the app.
If you can pre-register for specific portions of the trade show, do it before everything fills up. Even if everything is first-come-first-served, knowing where you want to go and when will help you get there in good time.
Insider tip: If the app is able to add specific sessions directly to your calendar, do so! This ensures that you won't miss any breakout sessions that can greatly help grow your business.
3. Advertise Your Availability To Trade Show Attendees
This goes for job seekers and employers — if you're looking for a professional match, a trade show is opportune for networking. If you're hiring, think about creating targeted ads on social media that incorporate the show's hashtags so that attendees can easily find the posts.
Even if you don't have a budget for paid media — posting about job openings using those hashtags will still garner a lot of attention at the show. And if you're a job seeker, make it known! Create your own posts, and look for company updates that you can respond to during the show.
And of course, don't forget to scout out the booths of companies you'd like to network with and introduce yourself in person (make sure you have business cards handy).
Don't miss out! Want to meet Brittany and get access to proprietary sourcing trend data in your area, research data on the industrial buying process, 2019 buying habits, and tips on how to build your digital marketing strategy to engage buyers? Attend one of our Together for Industry events and/or webinars.
4. Grow Your Social Media Community
Building off of that last point, if you have social media profiles, research other companies that are going to be at the event that you'd like to meet and connect with them online. If you don't have a strong social media presence, this is the time to bulk that up!
You should also follow the pages associated with the event itself to be aware of any updates or news items. Look into hashtags associated with the event and include them in your promotional posts to make yourself part of the overall conversation.
And while you're at the show, don't forget to take pictures! Photos with people tend to do better, so keep that in mind (taking a picture of an empty booth is strangely enticing – but a crowded booth always looks best).
5. Make Yourself a Priority
Attending a large show can be exhausting, whether you're an attendee or an exhibitor. You're going to be on your feet a lot so pack supportive shoes, and comfortable but professional clothing options.
Also be sure to take the weather into account, and pack at least one rain jacket or umbrella just in case (speaking from experience). Always have a bottle of water handy, and feel free to bring your own snacks, too — especially if you have special dietary requirements.
There's also a strong likelihood you'll be conducting office work during this time away; don't try to fit all of your regular tasks into the conference schedule. Remember that you're at the trade show for a reason, and for the time being, this is your full-time job. Don't wear yourself too thin. If you're preoccupied with other tasks, the prospects you're meeting with will notice you're not focusing on them. See if you can delegate some responsibilities to teammates who are back at the office, or set aside some time before or after the event to get things done.
Related Info: Training Your Industrial Staff To Help With Marketing
Trade Show Follow Up
Following a large event, it can be pretty common to simply get back into your normal work routine.
Before you get too comfy, sort through all those business cards you swapped and put together your "Following up" emails. (While collecting cards, feel free to take notes on the back so you know why this person is worth reaching out to.)
You can also look for people's LinkedIn profiles and connect with them that way to keep in touch. Learn tips on how your messaging should be tailored on each of your social media platforms with this eBook. Continue to post and share notes on social media using the show's hashtags — many people continue posting and searching for information related to the show for weeks afterwards, so make the most of this attention and get seen by more buyers.
Managing an event strategy and sorting through those leads can be a lot of work — especially when you're an industrial or manufacturing business owner and you have other priorities. Have questions on how to tackle it all? Contact our team of manufacturing marketing experts.
Did you find this useful?