How to Avoid Shady Pay-Per-Click Services
You needed a fast way to drive more leads and opportunities for the sales team. When you looked at Google AdWords (aka Pay-Per-Click) it seemed to make sense and fit the budget, so you jumped in with both feet. The leads are coming in and you're happy!
The PPC machine that you've invested in is now very valuable to your business. But what if someone could take it away from you? Many manufacturing companies have found themselves in this scenario. Don't let it happen to you.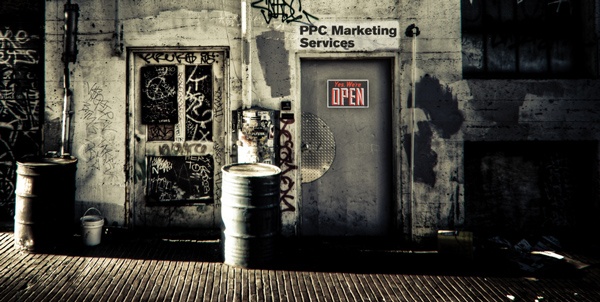 How do you protect yourself and your Pay-Per-Click investment? Find out the answer to this one question:
Do you own your Pay-Per-Click setup?
On the surface it seems like a pretty basic assumption that you do own it. You're paying the marketing company you contracted with to write your ads, set up your campaigns, set your bids, target the ads and track the success of the program. You're paying for the ads placed on Google. You have to own the data, right?
Wrong. Many providers will not set up your account as an individual instance. They will include you as one of many companies for which they provide services. When you attempt to switch service providers or take the work in house, they will shut off your access and delete your entire setup – all the ads, all the campaigns, all the hard work, all your data, all the ROI you were seeing – gone in the blink of an eye.
Beware of any Pay-Per-Click service providers that act as the "bank" between you and Google. If you pay your media costs directly to the management services company rather than directly to the search engine, you don't own your account and it is at risk.
The first problem with this scenario that you have no clarity into what is actually spent on your ads and what is pocketed by your services company (other than what they tell you).
Perhaps even worse, if you decide to move management of your PPC in-house or to another service provider, they are under no obligation to turn "your" account over to you. If they pay the bill, Google will not step in and grant you admin control. All the work you've paid for and all the data you've collected will be gone - back to square one
The takeaway? Beware any provider that offers the "ease" of paying management fees and media costs directly to them. You're sacrificing control of an account you should own. If your PPC management company won't allow you to pay directly to Google or allow you to be the sole admin on the account… run!
Want to learn even more about PPC with tips to get a new campaign off and running on the right foot? Subscribe to our newsletter and stay in the loop on best practices.
Did you find this useful?