SEO Penalty Recovery & Analysis: Is Your Website Losing Traffic Consistently?
I get any number of these questions on a daily basis: Is this headline good for SEO? Can you optimize this page? What's the best practice for backlinks? How do I improve my rank for that? Does this type of content help drive traffic?
And while all of these questions are valid and important to consider in a strong inbound marketing strategy, I've talked through them quite a bit in blog posts on SEO and webinars on how to increase website rankings.
Even if you're taking my advice and regularly posting on social media and have your keywords optimized, you could still be screwing up your SEO and not even realize it — which could result in penalty from Google.
Getting in the Penalty Box

So what does "in penalty" mean?
Well, the purpose of a search engine is to organically bring up the most relevant content for a user's search.
If your website is outdated or if you're using suspicious tactics to boost your website's ranking on the results page, Google catches on.
Depending on the severity of your "crime," the search algorithm will lower your ranking or completely remove your website listing from the results — putting you in penalty.
Understanding the Types
In the manufacturing and industrial space, I'd say about half of the websites I've worked with or come across have some degree of penalty. You can be penalized for a number of different reasons, but they primarily fall into two categories — on-site and off-site.
On-site penalties are the most common. It's the result of your website having a poor layout, stale content or an unfriendly design. So if you have a dated website, your chances of being penalized are greater than one that's updated regularly.
Off-site penalties are less common but still evident in our industry. Typically we see this for companies who have hired SEO services in the past and haven't kept up — past tactics usually aren't effective thanks to the ever-updating Google algorithm.
Two Items to Think About Right Away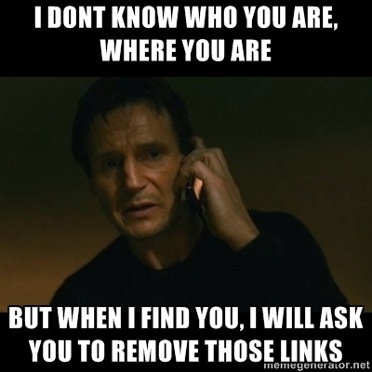 Keeping your website up-to-date should be your top priority because it can poorly impact SEO performance. Take a look at your copyright footer.
Is it something other than 2016? Update it.
And while you're in the back-end, make sure all the rest of your code is updated — because it can be an extra dig against websites if code isn't up-to-date or following best practices.
Another big pitfall that I see is when companies buy press release services. There's an important relationship between the backlinks you're getting across the web and the optimization of your website.
So when your press release gets posted across 100 news sites, you're going to be getting the same link from the same anchor text, so unless you understand the relationship between links and your content, you could be in trouble.
I'm not advising you to avoid placing press releases — I'm just saying that something like that could land your website in hot water if you or your current SEO company is doing this.
Final Thoughts
I highly recommend working with an SEO expert (in-house or at an agency) to make sure your website is updated regularly and set up for success.
There are endless options for tactics that will help you reach more potential customers, but it's important that it's a part of a solid search engine and inbound marketing strategy.
Did you find this useful?