8 Wordpress SEO Plugins To Optimize Your Website
Search engines are a major source of website traffic — 93% of all internet experiences start with a search engine. So it makes sense that many manufacturers are stepping up their online presence by using Wordpress for their website and implementing smart SEO to get their website found.
If you think about your own behavior when you type in some keywords or key phrases, you probably click on one of the first few results on the page. If you're serious about having your business' website make it to the top spot on Google, make SEO one of your priorities. In fact last year, 61% of companies listed growing SEO as their biggest priority. Luckily, you don't need to be an SEO expert to begin.The following list of plugin recommendations can help improve SEO on your Wordpress website.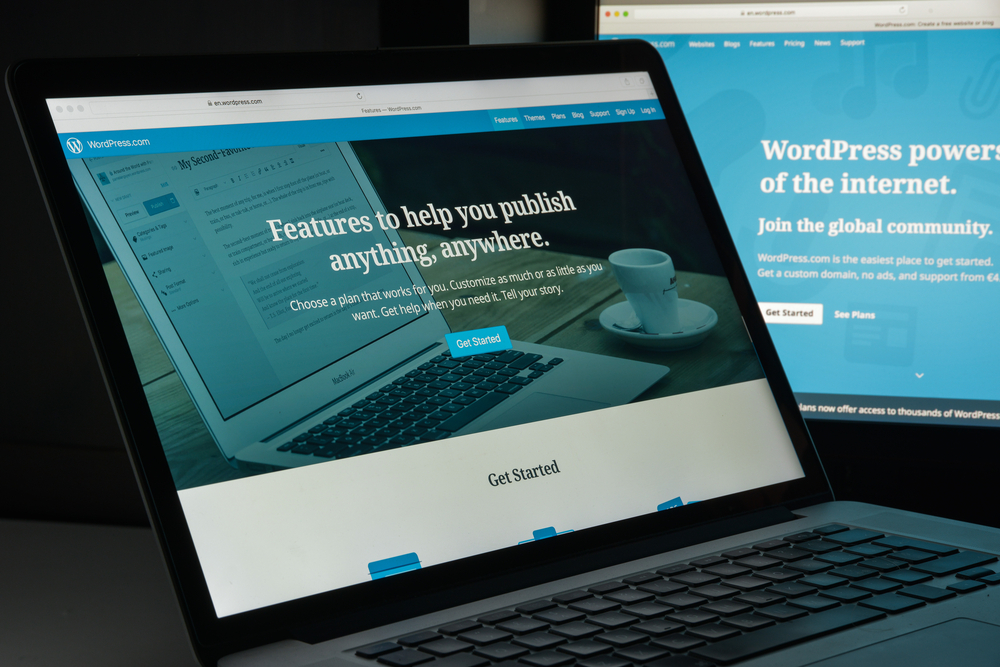 1. Yoast SEO
Yoast SEO is one of the most popular WordPress SEO plugins with more than five million site owners. The free version of the plugin offers:
Create and manage your XML sitemaps

Provides templates for titles and meta-descriptions

Helps identify and avoid duplicate content

Makes your pages appealing in SERPs (search engine results page)
For an annual fee, Yoast SEO gives you plenty of valuable upgrades like page previews on different platforms, internal linking suggestions, and redirect management options. You'll also get 24/7 support and no worry over advertisements.
2. SEO Framework
This WordPress SEO plugin is free. We recommend it for SEO novices because it:
Integrates with your site seamlessly

User interface is perfect for small business

Gives you a colored scale that tells you exactly how to optimize every post

No ads or upsells
3. Broken Link Checker
Broken Link Checker immediately notifies you if any of the links on your site are broken, so you can correct the situation right away and prevent penalties from Google. When a user visits a website page that isn't working, their browser shows them an error code 404 (file not found). If search engines find too many 404 errors on your website, they take it as a sign that your website is not properly maintained. The Broken Link Checker plugin:
Checks your links

Checks links posted from other sites

Improves user experience
4. All In One Schema Rich Snippets
All In One Schema Rich Snippets is the perfect plugin for e-commerce sites. Give your users an all-in-one experience with a brief and interactive summary of your page with the following information:
Pricing

Photos

Star ratings

Reviews
This plugin also makes it easy to add posts and improves the way viewers see them. We love that Wordpress is super customizable with templates that manufacturers can use to give them the perfect look and feel for their website. Quality website design is the center of your online presence and Wordpress plugins make it easy to control the functionality of your website.

Download now: 9 of the Best Manufacturing Websites
5. Rank Math
Rank Math is integrated with the Google Search Console which gives you important search information right on your dashboard. This plugin tells you the keywords your site is ranking for, how many impressions you're getting, and identifies the errors that Google sees. Rank Math also gives you the following features:
XML sitemaps

Rich snippets

Internal linking recommendations

404 monitoring

Redirects

Local SEO

Image SEO
6. SEMrush SEO Writing Assistant
Wordpress offers this plugin for free with one template, but we suggest upgrading to the paid version of the plugin if you want to take your content marketing to the next level. SEMrush SEO Writing Assistant provides tips with:
Analyzing your content and gives a score based on how SEO-friendly writing is

How to improve SEO writing

Recommendations for you based on your target keywords
7. All in One SEO Pack
The All in One SEO Pack is so popular and easy to use. No wonder it is currently active on more than three million WordPress sites. This SEO plugin is similar to Yoast and is perfect for SEO beginners and advanced users alike.
Essential features are free and provides a tip for on each setting for its purpose (We love this because SEO can get complicated, and with so many options, it's not always clear which setting does what.)

Preview display of what your content will look like on a search engine

Basic bot blocker
Related: Battling Bots on Twitter
8. SEO Squirrly
Get the most from your keywords with this plugin that highlights your keywords and pops up suggestions for how to work keywords into your writing. You get all this too:
Live SEO assistant

Designed for novices

Provides content reports

Tool for analyzing competitors' content

Track your progress weekly
The WordPress SEO plugins listed here are designed to help you boost your website ranking, but remember — SEO is not a set-it-and-forget-it digital marketing move. The algorithms for search engines change constantly. And all the SEO plugins in the world won't work well if your website doesn't cover topics people are searching for. Good SEO involves best practices refined over time. Download our 30 day planner, How to Increase Your SEO Traffic in 30 Days to learn a new SEO tip for each day of the month and contact one of our SEO experts to help you along the way.
Did you find this useful?