The Invisible Leads Missing From Your Marketing ROI
As an industrial marketer, you know how impactful digital marketing can be. However, measuring that impact can often be a challenge.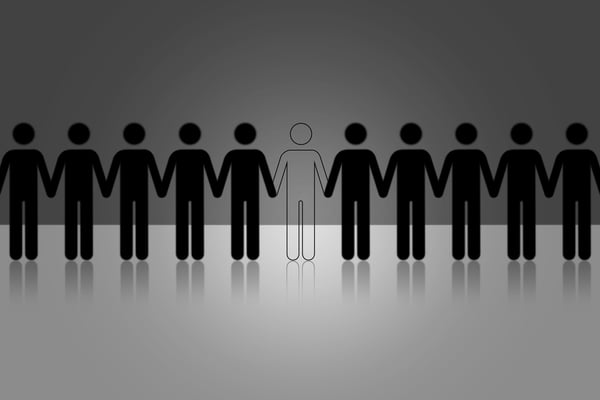 That's because, despite producing helpful content, engaging emails, and seemingly successful campaigns, the leads just don't seem to be pouring in like you would expect. It's almost as if the people interacting with your marketing materials are just ... disappearing.
Well, kind of. The reality is they're not disappearing, you just can't always see them.
Your Invisible Buyers
The industrial buying process is typically long and complicated. Between realizing the need for a product or service and actually purchasing that product or service, buyers have to work their way through 225 individual tasks. Most of these tasks — which focus around researching, designing, evaluating, and shortlisting — don't involve actually interacting with you at all.
However, they do require interacting with your content. Buyers will routinely visit your industrial website, check out your profile on Thomasnet.com, download your eBooks, and even follow key employees on social media in an effort to learn as much about you as they possibly can.
These buyers can be very real, very serious, and very qualified leads for your business. The problem, of course, is that you have no way of knowing that they exist.
Get To Know The Buyers Who Are Getting To Know You
So how can you begin to get a clear and accurate picture of your pipeline of leads? Unfortunately, the ROI tools that most marketers rely on aren't going to get the job done.
Analytics tools, like Google Analytics, can help you keep track of top-level metrics, such as visits and traffic numbers, but they won't give you the names of companies and buyers.
Marketing automation platforms can be helpful in that they track the activity of known contacts. However, if an anonymous visitor is showing serious interest in your content, you won't be able to find out who they are.
There are some solutions out there that can help you identify visitors by their IP addresses, but they tend to be expensive, and many companies mask their IP addresses for the sake of privacy.
If you keep relying on the same old tools, you'll keep running into the same old issue — missing leads and missed opportunities to grow your business. That's why you need Opportunity Intelligence.
Opportunity Intelligence, delivered by Thomas WebTrax, can help you turn these anonymous visitors into measurable and actionable leads for your business. It empowers you to:
Track

buyers throughout their entire journey, from your website, to the

Thomas Network, to an RFI or phone call.
Identify

the names of companies that are visiting your site and engaging with your content.
Prioritize those buyers by filtering according to industry, geography, company size, revenue, and other firmographic details.
Engage your buyers with more targeted and meaningful outreach communications, as your sales team will have access to their entire history of activity.
Get More Visibility. Win More Business.
With Thomas WebTrax, you can finally begin to identify all of the in-market buyers who are engaging with you online. Sign up for your free account today.
Did you find this useful?