What You Need To Know About Google's New SEO Scoring Tool
Cracking the Google SEO algorithm can be a bit daunting, but earlier this week, the search giant launched a new set of tools designed to bring about some clarity. Here's what you need to know about the tools, and how you can incorporate them into your industrial marketing.
Launching web.dev
The new tools are part of a portal that Google has dubbed web.dev. The portal assesses your industrial website's performance in terms of the following factors:
Performance
Best Practices
Accessibility
SEO
Progressive Web Applications
Using The Tools
To get started, simply visit web.dev and click "Test My Site." You'll then be prompted to enter the URL of your website.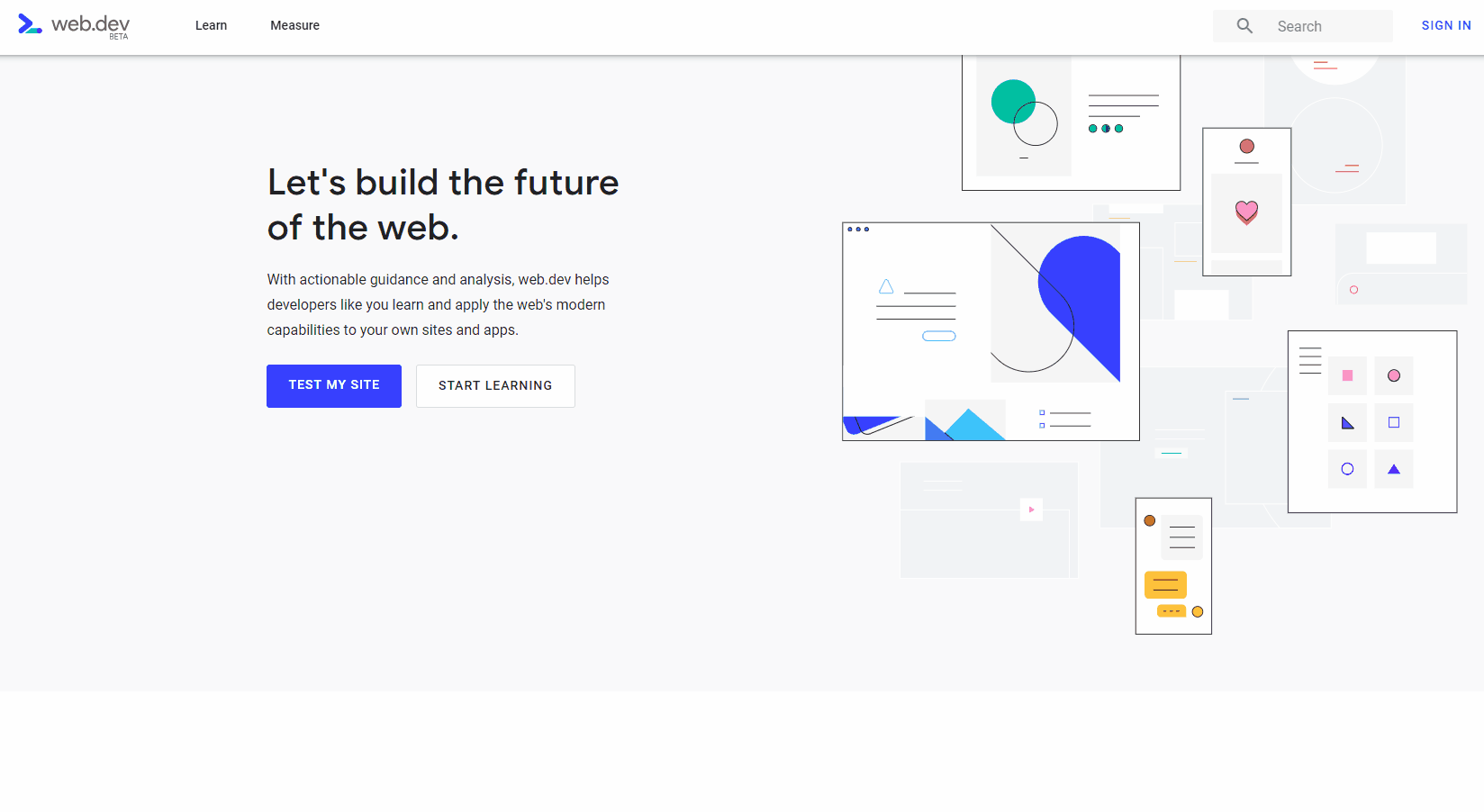 After a few seconds, you'll get a report that looks something like this one, which we ran for espn.com: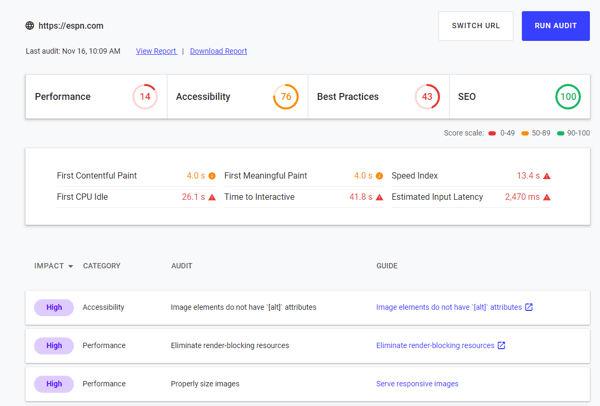 Notice that, along with the main scores, Google will also offer some recommended improvements. You can also take a deeper dive into your results by clicking on the "View Report" button at the top of your screen.
How To Leverage The Tool For Your Industrial Marketing
Should you use the web.dev suite of tools for your manufacturing business? Absolutely. Any insight you can glean into your industrial marketing is helpful, and it's great to get a peek behind the algorithmic curtain.
However, the tool has been plagued with a few bugs that may impact your scores. In addition, web.dev introduces yet another set of metrics that can take your eyes off of what really matters to your business — generating leads and revenue. For that, you'll need an Opportunity Intelligence tool like Thomas WebTrax, which allows you to identify the buyers who are engaging with you online, track them throughout the buying cycle, and engage them with more meaningful outreach calls. It's free to sign up for Thomas WebTrax, making it a must for your analytics arsenal.
Lastly, keep in mind that while the web.dev portal's suggestions can be helpful in uncovering and solving basic problems that may be holding back your industrial website's performance — like 404 errors — there's a lot that goes into designing, developing, and continually optimizing a website. You don't want to be dependent on a report for guidance — you need people with the right skills and expertise to proactively drive positive results.

The team at Thomas Marketing Services knows how to help industrial companies not only enhance their search engine rankings, but enhance their overall results. Our SEO programs don't just deliver traffic, they deliver real, qualified in-market buyers. To learn how we can deliver for your company as well, contact our team today.
Did you find this useful?