Setting Yourself Up For Social Media Success
The world of social media has changed tremendously in the past decade. From Facebook toTwitter, these social networks were originally designed as a place for users to connect with family and friends. Now these platforms are a venue for brands to reach their users and potential customers.
There are many great ways to reach your audience through social media. Here are a few tips to ensure your strategy is on the right track.
Understand Social Media Is Becoming A Pay-To-Play Market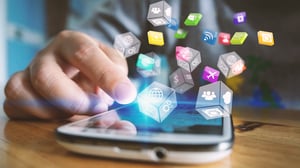 Brands that were early adopters of Facebook and Twitter reaped many rewards. With little competition, these companies were able to get their ads to a large audience without spending a dime. Now most brands are on social media, which means the social platforms and news feeds are flooded with brands trying to reach their audiences.
If you want to compete, you'll likely need to implement a paid social strategy to make an impact.
Data Trumps Creativity
Prior to the Internet, most marketing and advertising decisions were based on intuition and creativity. Now we have social media data to understand exactly what customers are interested in and what they engage with the most. Every social media platform, from Facebook to LinkedIn will tell you if your ad interests your target audience, which can be seen through metrics such as click through rates and conversions.
Although your designers and marketers might have a good idea what your target audience wants, your data will inform you what works best and should guide your changes to social media ads.
Testing Is Key
With data as your guiding point, you'll need to test your social media ads to optimize them for the best results. If you want to reach the right audience and have them convert, tweaking your ads over time will help you discover what your audience engages with and what makes them convert.
Test out different ad copy, calls-to-action (CTAs), times of day, and creative to see how it impacts your audience. Just make sure that you are only testing one change at a time so it's clear which change made the difference in your ad's success.
Leverage Content In Your Social Media Ads
It's important to remember inbound methodologies when it comes to your social marketing strategy. You can't expect your new audience to give you their email address, let alone buy your products or services if they've never heard of you before.
That's why it's important to promote educational content to your audience when you start promoting your social media ads. Users will be more likely to share their contact information and they'll also get to learn about the parts of your business that interests them, making it easier to get them through your marketing funnel.
Platforms Change Quickly — You'll Need To Keep Up
Social media platforms are always revising their products — for better or worse. Thich means that a social media strategy you used last year might not be ineffective today. You'll need to stay up-to-date with the latest news for each platform and make changes to your strategy.
Check out each platform's blog and subscribe to their newsletters to be the first to know when an update is made. You should also subscribe to different social media blogs like Hubspot, Social Media Examiner, and our own blog to stay in the loop.
If your business is in need of social media help or needs a marketing revamp, our industrial marketing and sales experts are here to help. Feel free to reach out; we're more than happy to answer any questions you may have.
Did you find this useful?