New Suppliers on Thomasnet.com for April 2020
Ready to see who joined our platform this month? Our latest batch of new arrivals includes a rocket engine manufacturer, a cannabis facility certification company, and the only yarn mill in the U.S. offering yarn printing, plus more than 400 other new suppliers from across the U.S. and Canada. We've rounded up our favorite new and noteworthy additions to the to the 500,000+ companies already on Thomasnet.com® below.
1. 3P Certz, LLC
In Monroe, WA, 3P Certz specializes in cannabis facility and systems certifications, especially with extraction systems, to ensure facilities meet code requirements. The company also offers mechanical design and engineering for HVAC, plumbing, control systems, and full facilities.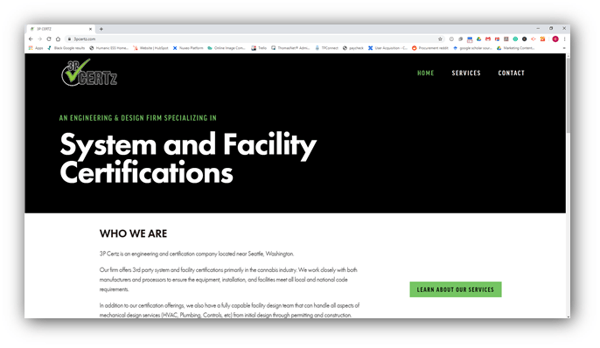 2. Armorock, LLC
Armorock, in Boulder City, NV, is the largest manufacturer of polymer concrete in the world. They offer sustainable, corrosion proof manholes, rehabilitation inserts, and lift stations for sewage and wastewater applications.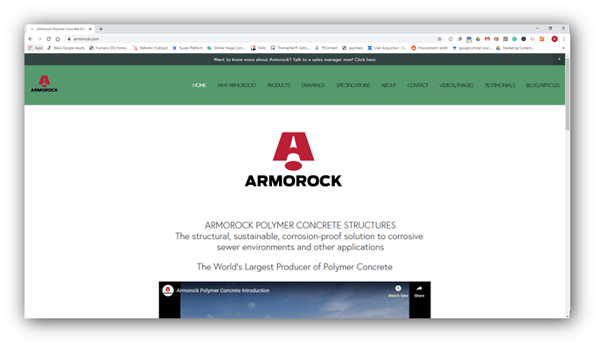 3. Fetterolf Corporation
Based in Skippack, PA, Fetterolf Corporation has invented several valves and fittings itself, including zero leakage bottom outlet and diverter valves, fast acting line blinds, y-globes, and sampling valve systems, as well as others. Specializing in valves for severe process applications, the company serves the chemical, petrochemical, oil, gas, and offshore markets.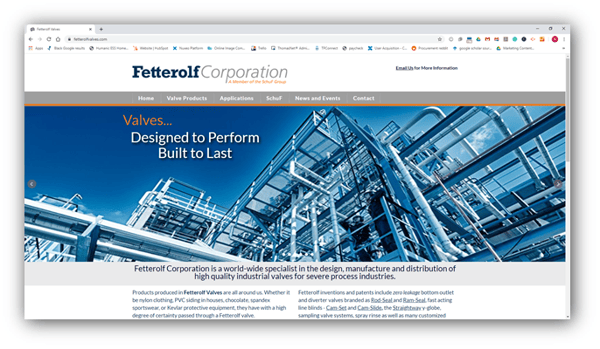 4. Inky
Inky is an anti-phishing company offering email security through a platform. The platform guards against malware, ransomware, spear phishing, zero day attacks, brand forgery, domain spoofing, email compromises, whaling attacks, and CEO fraud. They are based in College Park, MD.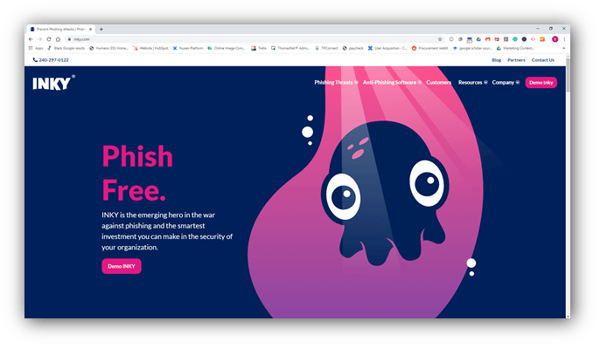 5. Lazer Spot, Inc.
Based in Alpharetta, GA, Lazer Spot offers computerized yard management services, spotting, shuttling within 100 miles, trailer rentals, and gate personnel staffing. The company has also started using totally electric yard spotters and has reduced fleet idle time by half to be more environmentally friendly.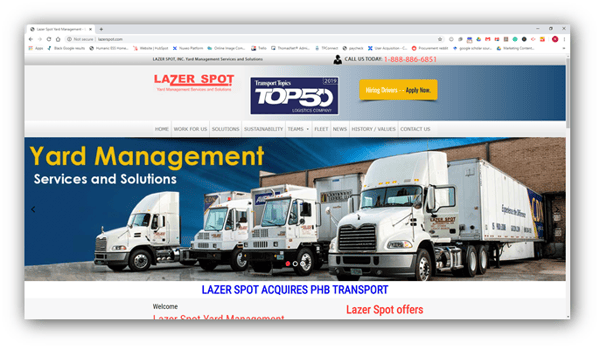 6. Marine Fenders International, Inc.
Marine Fenders International, in Wilmington, CA, makes foam-filled marine buoys and fenders to U.S. Coast Guard and Navy specifications. They have also developed greener solutions in their products including solvent free urethane elastomers, foam cores, and piling coatings.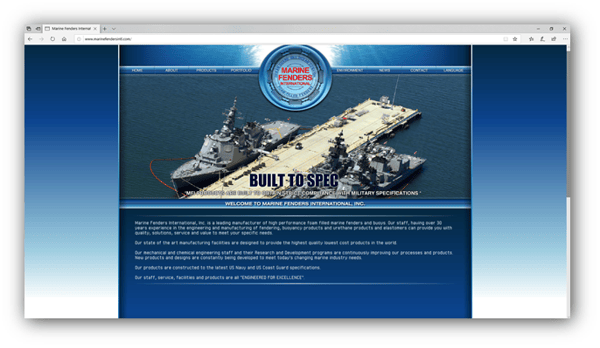 7. Meridian Specialty Yarn Group, Inc.
Headquartered in Valdese, NC, Meridian Specialty Yarn Group is the only yarn producer in the United States offering space dyed textured polyester and top-dye wool, yarn printing, and dying of raw acrylic fiber in-house. They spin and dye their yarn in the U.S.A. for applications including automotive, industrial, upholstery, apparel, hosiery, and government uses.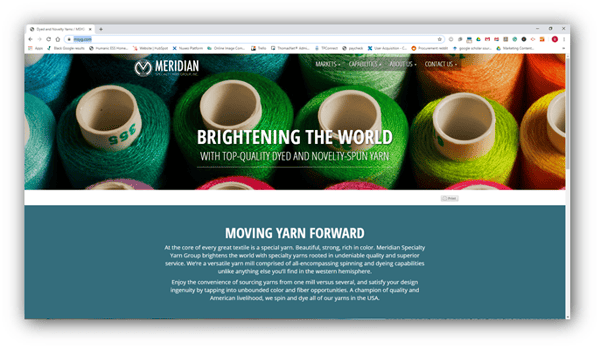 8. PEP Manufacturing, Inc.
PEP Manufacturing, in Mentor, OH, is both a woman- and family-owned CNC job shop specializing in metal components and parts. They offer prototype development up to full production runs for the government and defense markets.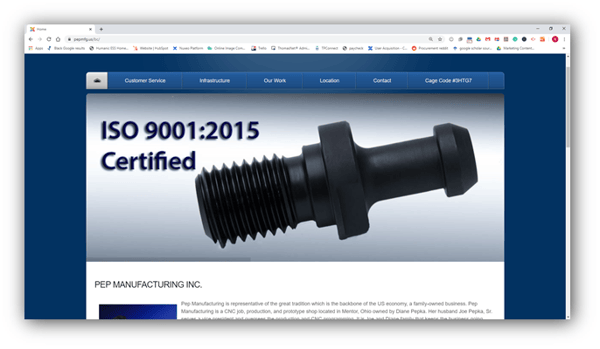 9. Spell
Spell, located in New York, NY, offers a machine learning and artificial intelligence building platform. Spell's platform provides infrastructure to automate machine learning workflows, automatically create records, and run programs using simplified tools.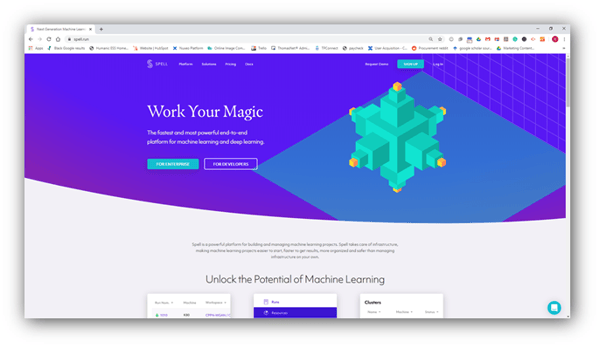 10. Blue Origin
Founded by Jeff Bezos, Blue Origin manufactures reusable rocket engines for commercial and government applications in addition to developing its own reusable rockets and lunar lander. It also has carried freight to the International Space Station for NASA.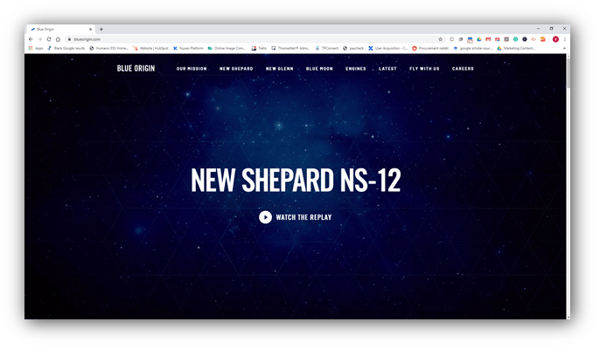 New to Thomasnet.com?
Thomas is the leading industrial sourcing platform in North America, offering over 70,000 categories of B2B products and services to help you find exactly what you're sourcing for. Visit our platform today to see how you can source, shortlist, and contact suppliers all in one place.
Want to unlock detailed information on our 500,000+ suppliers, 300,000+ whitepapers, and 10 million + CAD files? Register today for free to join our other 950,000+ users who have discovered how Thomas helps their companies compete in the global market.
Did you find this useful?