New Suppliers on Thomasnet.com for December 2019
With hundreds of new companies added to Thomasnet.com® every month by our expert team of analysts, we are constantly discovering emerging businesses across the U.S. and Canada. Let's take a look at some of super-interesting businesses that joined our network over the past month, from a manufacturer of spacecraft PCBs, to the only North American consultants that measure 3D RF waves, to a CBD manufacturer founded by one of the first hemp farmers licensed in Oregon.
1. EVS Supply
EVS Supply supports the growth of the Internet of Things industry by distributing a range of batteries, chargers, custom battery packs, and other related equipment. Located in Richardson, TX, the company supplies batteries from companies including GE, Lenmar, Rayovac, and Philips.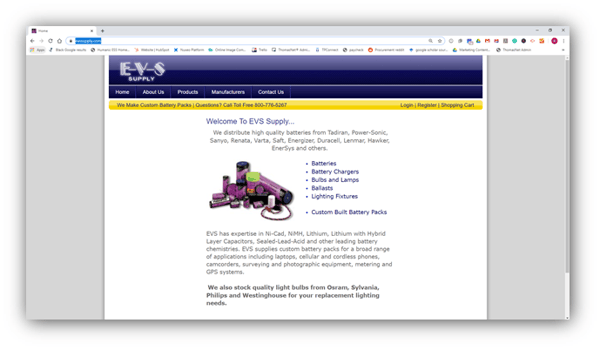 2. Applied Engineering
Based in San Jose, CA, Applied Engineering is a 100% employee-owned company. It offers high tech electro-mechanical contract manufacturing for OEMs from prototypes to high volumes. Applied Engineering's customers include companies in the semiconductor, life science, medical, aerospace, display, and emerging technology fields.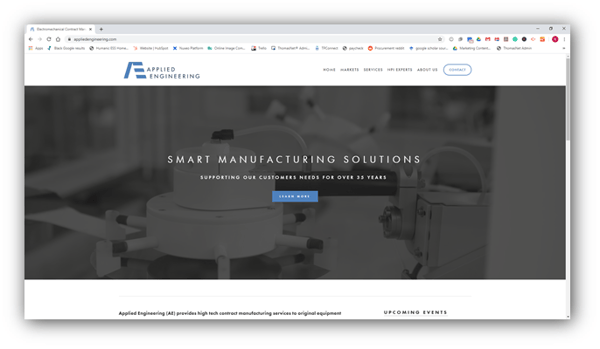 3. Q-Flex Inc.
Q-Flex manufactures flexible printed circuit boards for the air and space industries in Santa Ana, CA, serving customers including NASA, SpaceX, Lockheed Martin, and Tesla. The minority- and woman-owned company manufactures small, long, and complex PCBs, flexible heater sensors, and PCBs with exotic conductive layers including ICONEL®, constantan, and resistive copper.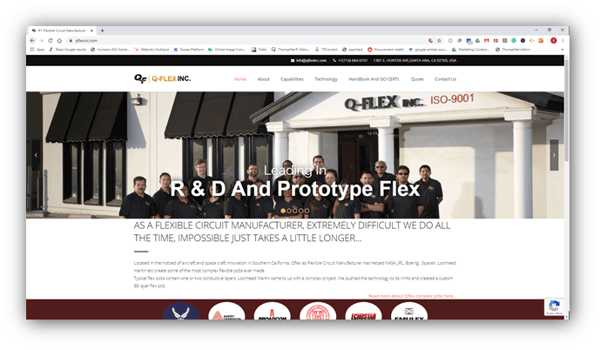 4. CAMCORP, Inc.
CAMCORP is one of the leading companies globally in dust collecting and bulk material handling equipment. Located in Lenexa, KS, the company offers pneumatic conveying systems, pulse jet baghouses, cartridge collectors, reverse air equipment, cyclones, and bin vents.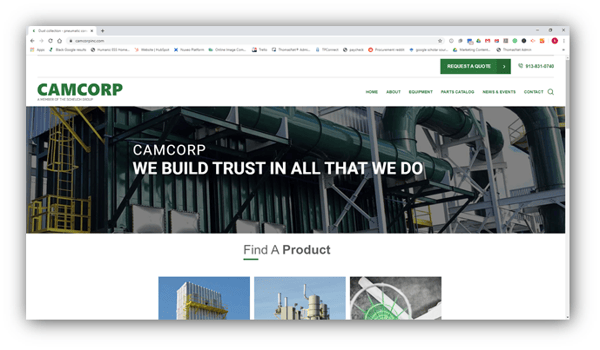 5. Nu Life Market
Nu Life Market, in Scott City, KS, manufactures allergy safe food products in a gluten, dairy, peanut, and soy-free environment. The company offers gluten free, non-GMO flour, bran, grain, and popped sorghum for retail, commercial, and foodservice applications.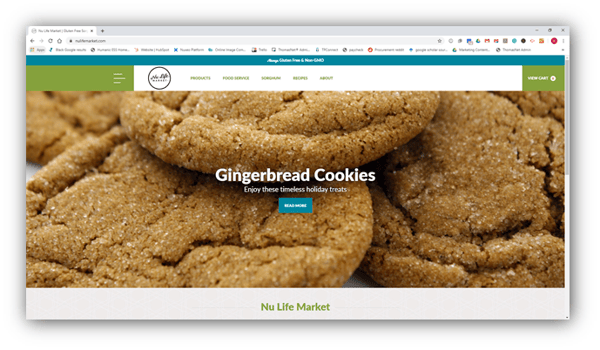 6. Radiance Technologies
Radiance Technologies is an employee-owned company that has won multiple awards for its work as a government contractor. It's also been on Inc Magazine's top 500 list of fastest growing small businesses three times. The company is based in Huntsville, AL, and offers cyber security, systems engineering, prototype, integration, and operational and strategic intelligence solutions.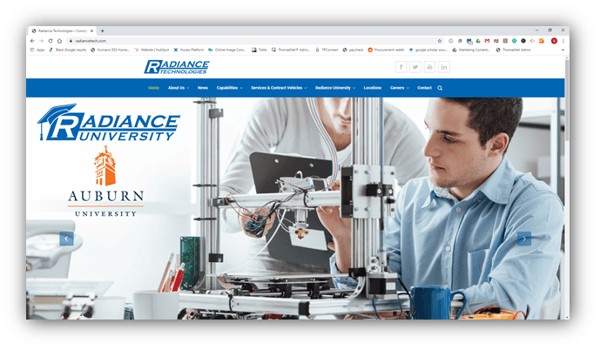 7. Flynn
Based out of Mississauga, ON, Flynn is the only national building envelope contractor in North America and has also been named one of Canada's Best-Managed Companies for 20 consecutive years. The company, which provides a range of roofing services and architectural products, is also a founding member of the Green Roofs for Healthy Cities initiative and involved in several charities.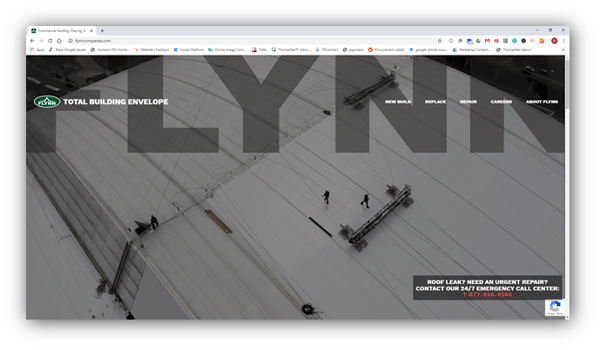 8. Private Label Foods
Private Label Foods, in Rochester NY, manufactures made-in-the-USA foods including dressing, sauce, salsa, mustard, marinade, and drink syrup. Their services include private labeling, co-packing, bulk packaging, and food service packaging.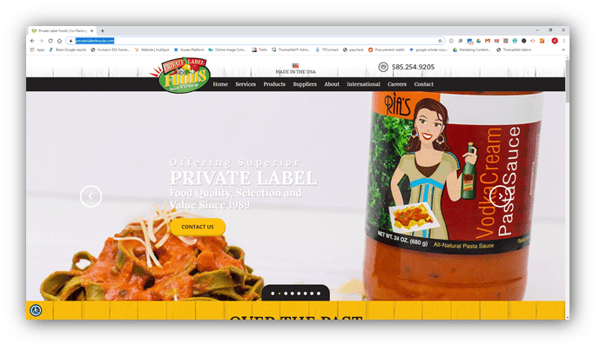 9. Elexana LLC
Elexana, based out of New York, NY, is the only company in North America that measures RF waves in 3D, captures RF reflections, and identifies radiative coupling through the full range of a spectrum analyzer. The company is the only one with electrical engineers certified as electromagnetic radiation specialists. It offers electromagnetic field and interference consulting services for commercial and industrial customers.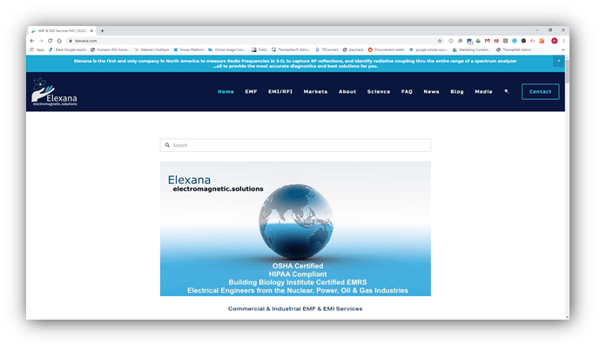 10. AvoplastiQs
In Fort Lauderdale, FL, AvoplastiQs manufactures biodegradable plastic straws and cutlery from avocado agro-waste. The company's straws, forks, spoons and knives are gluten free, BPA free, compostable, and FDA approved, as well as resistant to temperatures up to 250 degrees F.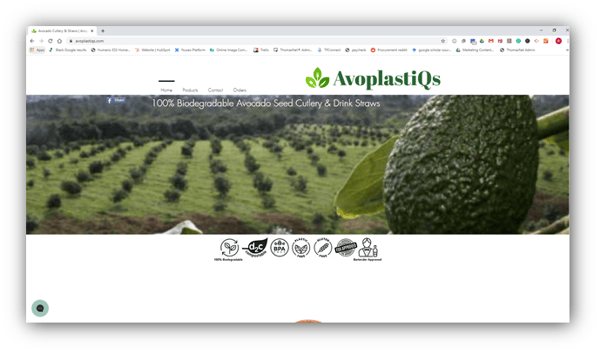 11. BulKanna
BulKanna, based in Las Vegas, NV, is founded by one of the first hemp farmers licensed in Oregon. The company offers bulk CBD flowers, feminized hemp seeds, CBD isolates and concentrates, and finished CBD products including tinctures, capsules, gummies, and beverages. The company also offers farming consulting services.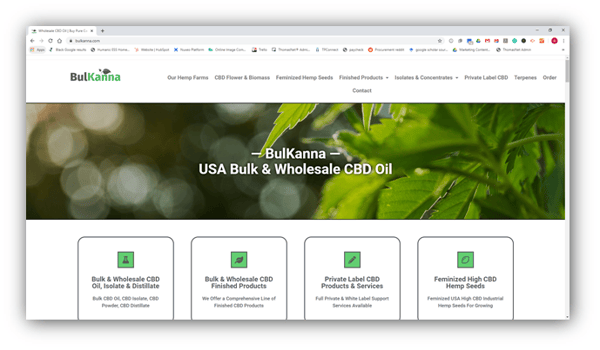 12. Water Reclamation Solutions, LLC
Located in Mobile, AL, Water Reclamation Solutions offers wastewater treatment systems that use aerobic bacteria to clean the water. The systems are ten times faster and have less of an environmental impact than traditional wastewater treatment.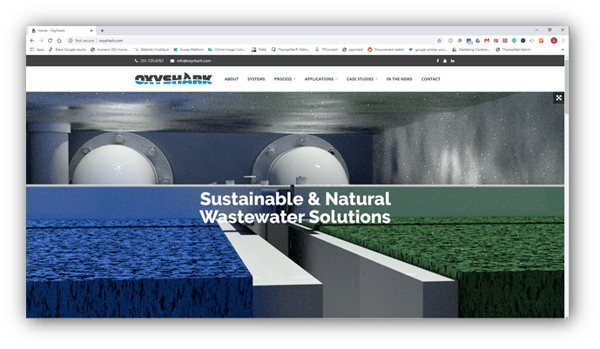 13. Pallet LLC
Based in Chesterfield, MO, Pallet LLC manufactures modular eco-friendly pallet legs made from recycled plastic. The pallet legs are able to hold more than 1500 lbs and are recyclable, lightweight, and nestable for transport.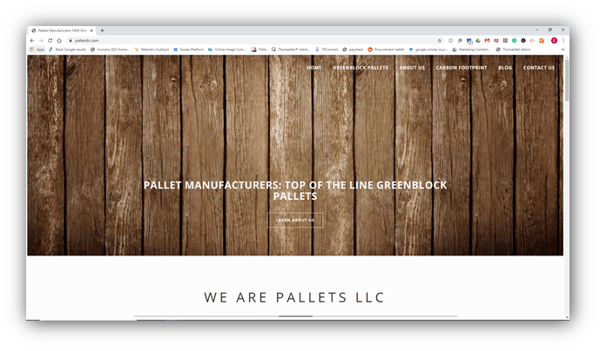 New to Thomasnet.com?
Thomas has been connecting buyers and sellers since 1898, and we're here to help you streamline your sourcing process. The Thomas network has 10 million+ CAD files, 70,000+ searchable categories of products and services, and detailed information on 500,000+ North American suppliers to help you find the exact product or service you need.
Register today for a free account to unlock these benefits and join the other 900,000+ users already using our platform to grow their businesses.
Copyright and Trademark notices:
INCONEL® is a registered trademark of Special Metals Corporation, New Hartford, New York.
Did you find this useful?