New Suppliers on Thomasnet.com for June 2020
Even with the more than half million US and Canadian suppliers across Thomasnet.com®, we continue to add details on hundreds of businesses each month. Our team of content experts added 800+ new companies over the month of May, including a turf cleaner, a stained-glass window restorer, and a sign company pivoting to product PPE. We're including the details here on ten of our favorites.
1. Diablo Controls, Inc.
Diablo Controls specialized in parking access, traffic, and parking control devices in Crystal Lake, IL. The company has a long list of innovations including being the first to use microcontrollers and multitasking based central traffic controllers in traffic applications, the first to implement LCD traffic controllers, and the team with the most inductive loop and mini-vehicle detectors in operation worldwide.

2. Contec Americas Inc.
Based in Melbourne, FL, Contec Americas manufactures and integrates IoT systems for maintenance and monitoring of infrastructure like bridges, sewage systems, and roads. The company's IoT can also be applied to industrial, medical, agricultural, logistics, educational, and transportation applications.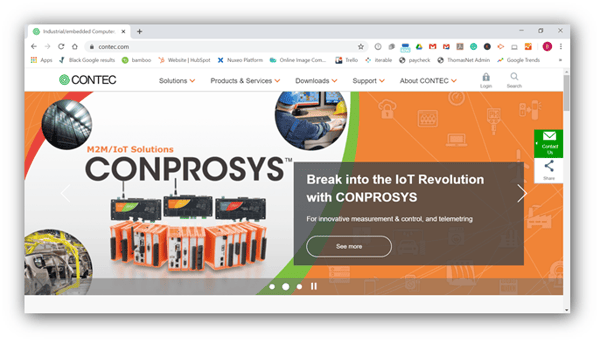 3. Oakhurst Signs & Graphics
Oakhurst Signs & Graphics, in Largo, FL, custom manufactures and installs signs. However, due to the pandemic, the company has pivoted to offer PPE, social distance floor decals, sneeze shields, intubation boxes, and COVID-19 signage.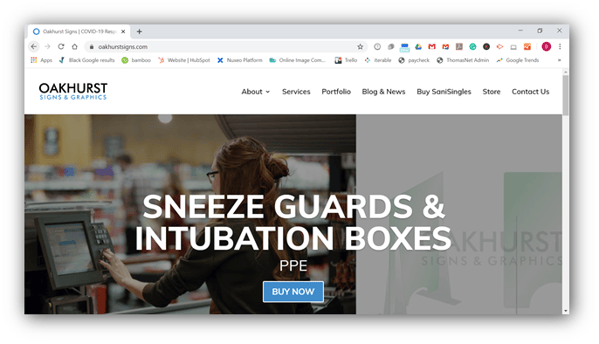 4. 3D Smart Booth
3D Smart Booth, based in Boisbriand, QC, offers custom tradeshow booths that clip together without tools. The booths can be custom colors, sizes, and shapes, and can also include features such as lockers, electricity, TVs, racking, and fabric or picture panels.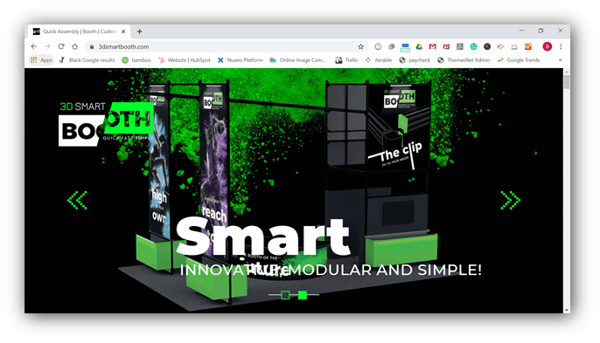 5. Atomation
In St. Louis, MO, Atomation offers custom IoT automation systems that can connect to legacy products for utility, machinery, and logistics companies. Sensors attach to existing machinery and measure current performance to learn what is normal, then alert the user when something changes.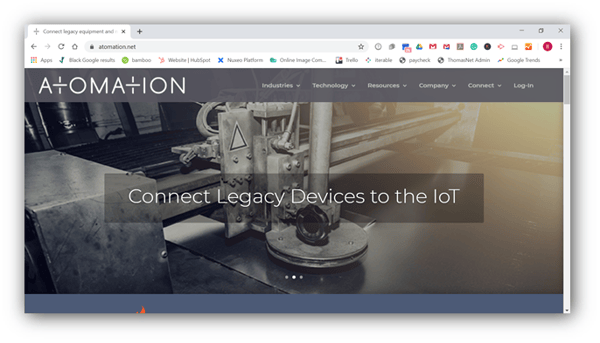 6. Turfresh
Based in Santa Ana, CA, Turfresh is an artificial turf cleaning company. They offer monthly, bimonthly, quarterly, and biannual turf repairs, cleaning and deodorizing. The company serves animal care facilities, sports arenas, and commercial properties.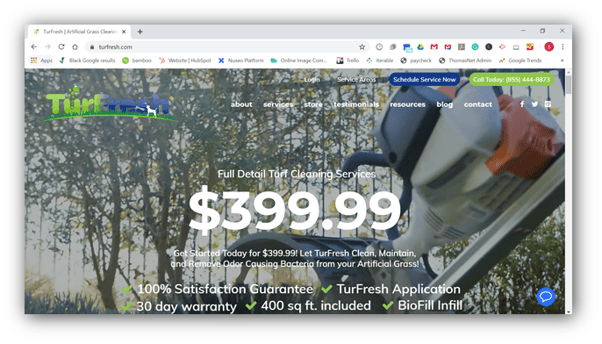 7. Grim Reaper Broadheads
Grim Reaper Broadheads manufactures mechanical, fixed-blade, hybrid, and micro hybrid varieties of crossbow heads in the USA, as well as rebuilding kits. They have also invented mini-tip blade heads for 400 fps and faster crossbows. The company is based in Provo, UT.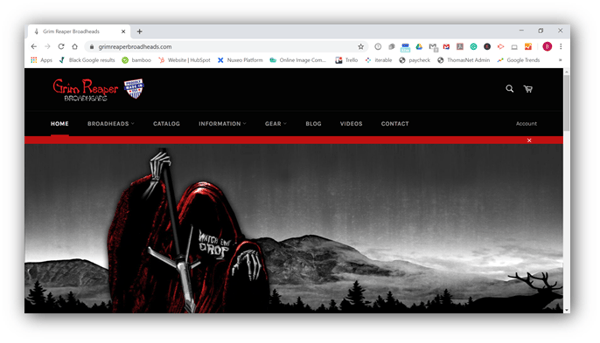 8. CommOptics, Inc

In Palm Beach Gardens, FL, CommOptics supplies biometric scanners, including contactless temperature scanners and wireless temperature scanning cameras for people entering a building. They also offer facial recognition, access control, and thermal imaging products, as well as thermometer calibrators.
9. Azer Stained Glass Studio
Azer Stained Glass Studio, headquartered in Waltham, MA, performs restoration and conservation services on historical and religious stained glass windows. The company also take commissions for custom religious stained glass windows.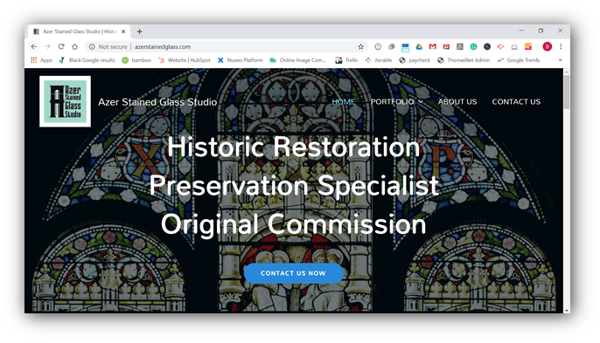 10. Forte Mobility
Forte Mobility designs and manufactures smart electric vehicles for commercial fleets. The company, which is based in Aurora, OH, offers electric buses, vans, cars, and SUVs, as well as custom battery systems and electric vehicles. They serve the automotive, fleet, rail, marine, and off-road vehicle markets.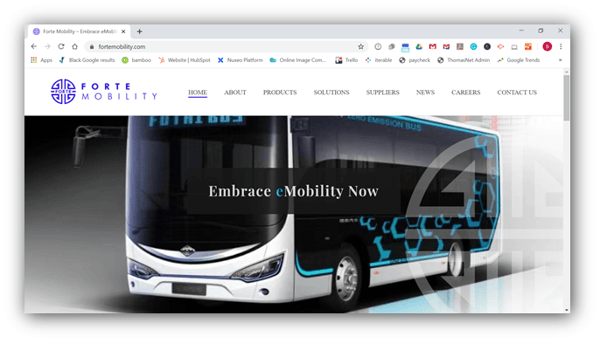 New to Thomasnet.com?
With over 70,000 categories to source from, Thomas is a proven way to find the North American-based product or service you're searching for. We're here to help you grow your company.
Join our community of over a million registered users for free. Signing up gives you access to filtering, shortlisting, and direct contact with the suppliers of your choice, while unlocking a library of over 300,000 white papers and 10 million+ CAD files. Get a peek on how it works through our Supplier Discovery page.
Did you find this useful?