New Suppliers on Thomasnet.com for October 2021
Exciting new B2B companies are being established across the U.S. and Canada every day, and every month, hundreds of them are joining Thomasnet.com®. We're highlighting ten of the most notable and innovative companies below to bring some of the unique services and products they provide to the forefront.
1. Aeva, Inc.
Located in Mountain View, CA, Aeva Inc. is a company that focuses on the manufacture of sensor systems for the automobile industry. These systems, including perception sensing systems and 4D Lidar technology, work to assist in navigation and safety for autonomous vehicles.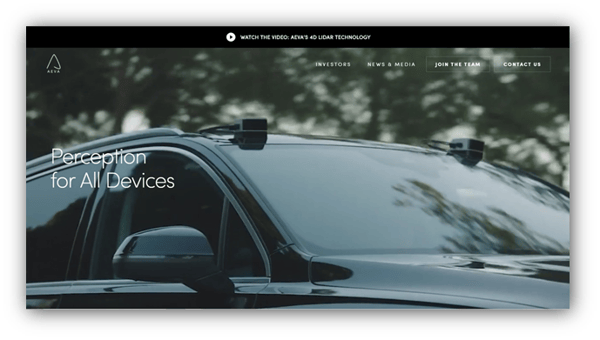 2. Neuralink
Neuralink, located in San Francisco, CA, designs and produces brain-machine interfaces to convert brain signals into a form that can directly interact with machines. Famously co-founded by Elon Musk, the company also aims to use its interfaces in the treatment of neurological disorders.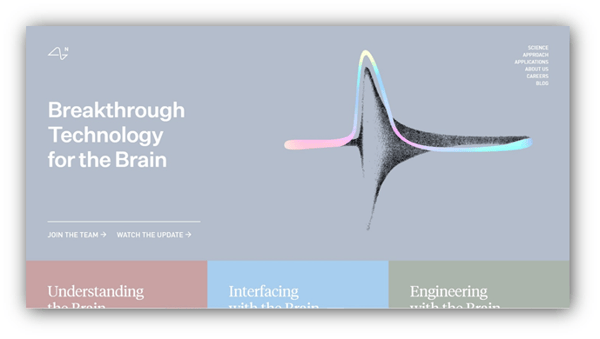 3. KFT Fire Trainer
This Montvale, NJ-based company is a system integrator focused on firefighting training simulators. KFT Fire Trainer provides fixed-location firefighting training services, including training for structural, aircraft, and maritime fires. They also provide HazMat training simulators.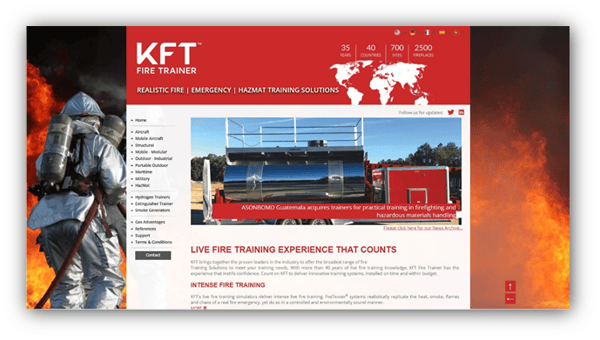 4. Midwest Snips
With their headquarters in Sturgis, MI, Midwest Snips produces metal-cutting snips and other specialty hand tools such as crimpers, seamers, and HVAC and building tools. They have been in business since 1945 and produce all their products in the United States.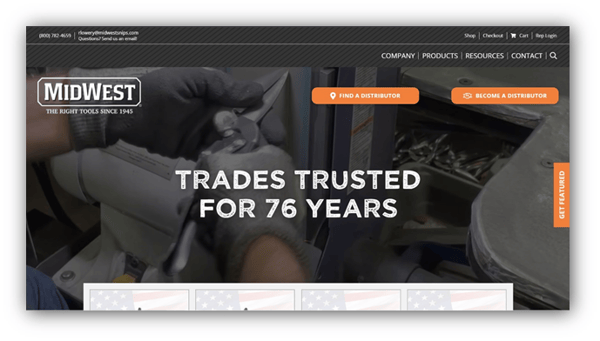 5. Rufus Labs, Inc.
Rufus Labs is situated in Los Angeles, CA, and produces wearable barcode scanners and rugged tablets. They mainly serve businesses that operate warehouses. The tablets they offer come preinstalled with Rufus Labs' WorkHero software, which can be used to assess personnel productivity.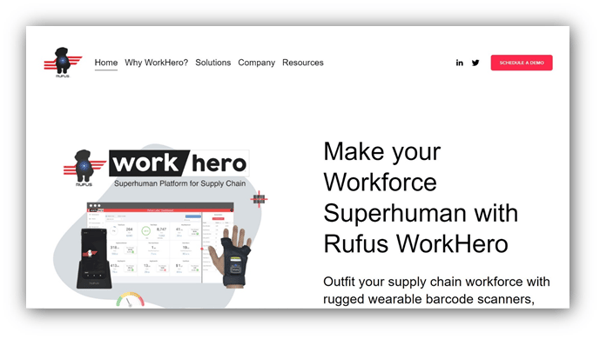 6. Nuro, Inc.
Based in Mountain View, CA, Nuro provides delivery services using solely autonomous vehicles. Their vehicles, which are zero-emissions, can be used in the transportation of fast food, groceries, and prescription medication.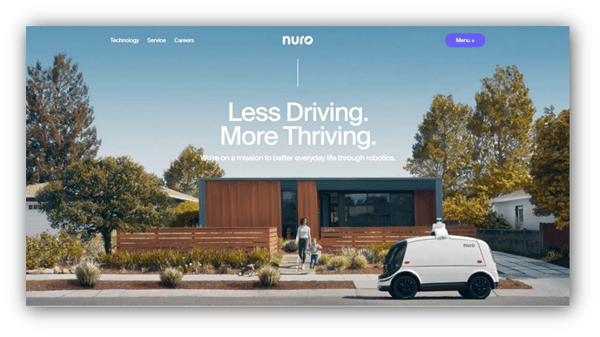 7. Automation Center
Automation Center is a Southfield, MI-based company that manufactures products for industrial automation processes. These products include conveyors, presses, telescopic guides, and actuators. They also distribute electronic components and provide design, machining, and sandblasting services, amongst others.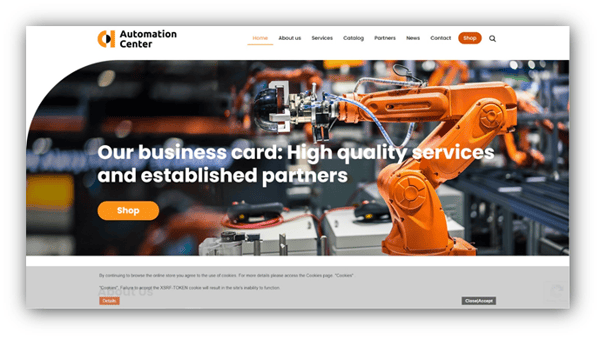 8. Dexterity, Inc.
With its headquarters located in Redwood City, CA, Dexterity, Inc. manufactures robotic systems for use in logistics and supply businesses in the consumer goods, fulfillment, and food sectors. Their robots are capable of performing tasks such as counting, picking, packing, and sorting.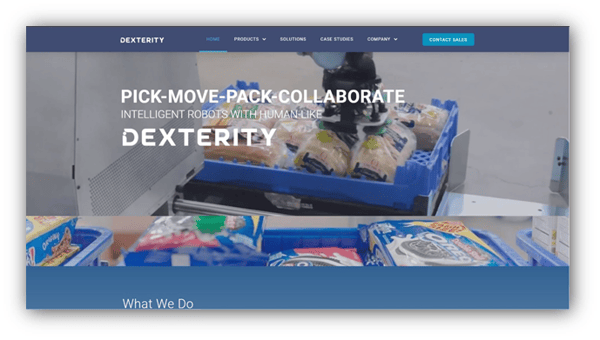 9. Sunfolding
Sunfolding is situated in Alameda, CA. This company is a systems integrator with a focus on solar tracking power plants; it provides services for the construction and maintenance of solar plants, as well as being able to build them on different kinds of terrain.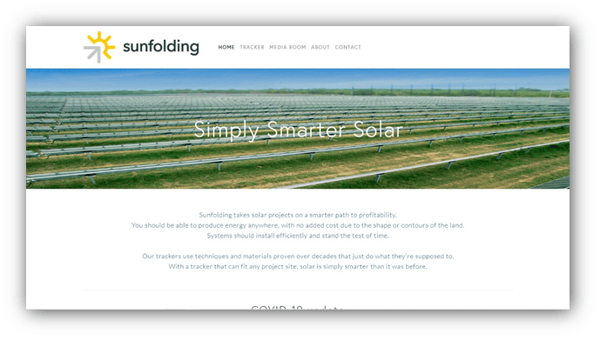 10. Dimension Works
Dimension Works is a distributor of 3D printers based in Ocala, FL. The company provides printers for an array of different applications, including manufacturing, prototyping, and education. They sell biomaterial, dental, high-resolution, and mechanical printers, among others, as well as filaments, resins, and other accessories.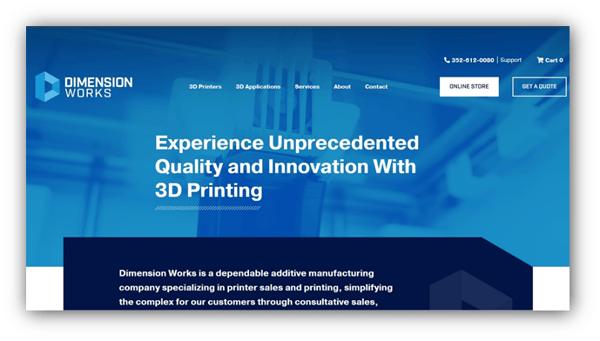 With over 120 years of experience in connecting U.S. and Canadian buyers and sellers, it is clear how Thomas has sealed its spot as the top industrial sourcing platform. Join the 1.3 million+ users registered on Thomasnet.com today to access details on more than 500,000 industrial businesses and an entire library of CAD files and whitepapers.
If you're a U.S. or Canadian B2B company, you can also take advantage of this massive audience of potential customers. It's as easy as creating a free listing.
Did you find this useful?