Top Suppliers on Thomasnet.com for October 2019
At Thomas, we see a lot of sourcing activity across our platform. Want to know which of the 500,000+ companies on Thomasnet stand out enough to be on our top supplier list for this month? Let's dive into the most popular companies across all of our categories for October, based on engagement metrics.
1. AM Conservation Group, Inc.
AM Conservation Group, in Charleston, SC, offers a variety of conservation products and programs for industrial and commercial businesses. Its products include lighting, water saving devices, environmental thermal controls and power saving products, weatherization products, and custom product kits. Programs offered by the company include online store development, marketing, kit programs, and sustainability consulting.
2. Mouser Electronics, Inc.
Mouser Electronics distributes industrial electronic components, including semiconductors, sensors, wire and cable, passive components, lighting, embedded modules, and more. Based out of Mansfield TX, they offer products from over 750 manufacturers, including 3M, Bosch, Honeywell, and Toshiba.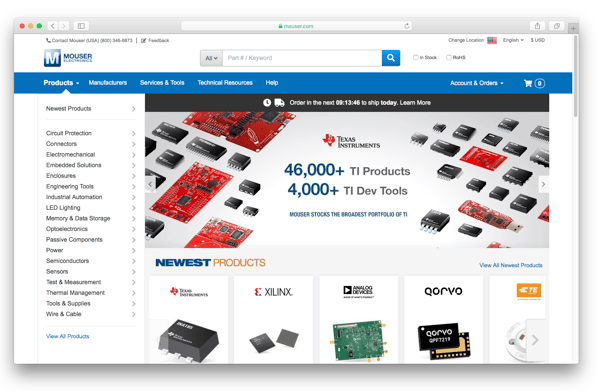 3. OFS (Headquarters)
Headquartered in Norcross, GA, OFS offers standard and custom fiber optic products for applications in eight fields: communications, medical, aerospace, defense, industrial networks, sensing, material processing, and energy. Their selection of products includes optical fiber, fiber optic cable, connectivity products, components, splicers, and modules.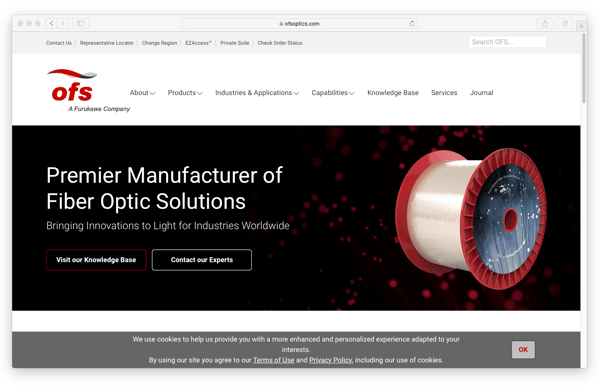 4. F.W. Webb Company
F.W. Webb, which has been in business for over 150 years, is headquartered in Bedford, MA. Their core business focus is on distributing products for the plumbing, heating, HVAC and refrigeration, and PVF (pipe, valve and fittings) markets. However, they also focus on 10 additional specialty areas: process controls, propane gas equipment, water systems, pumps, industrial PVF specialties, fire protection, thermoplastic piping, high purity process components, building controls, and water works.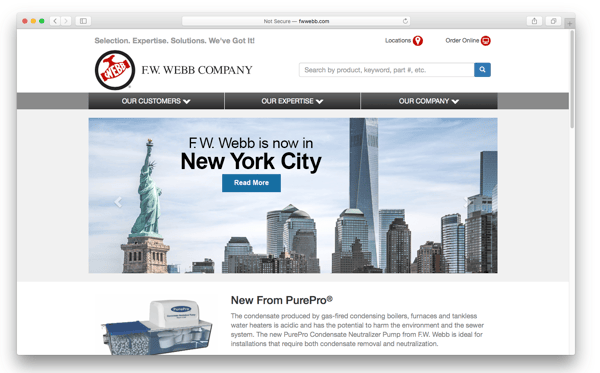 5. Conax Technologies
Based in Buffalo, NY, Conax Technologies offers temperature sensors, compression seal fittings, and custom products and assemblies. They also offer custom engineering, testing, and calibration services across a variety of sectors from pharmaceutical to aerospace to semiconductor.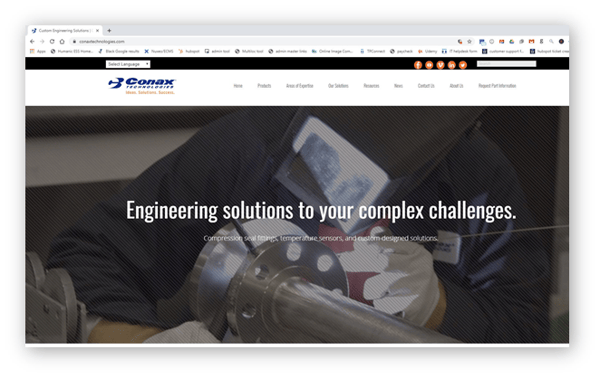 6. Ultra Clean Technology
Ultra Clean Technology is a systems integrator of custom subsystems and turnkey solutions for thermal controls and delivery systems for chemicals and gas. Their services including design, engineering, fabrication, complex integration, testing, and global supply chain management. They are based in Hayward, CA.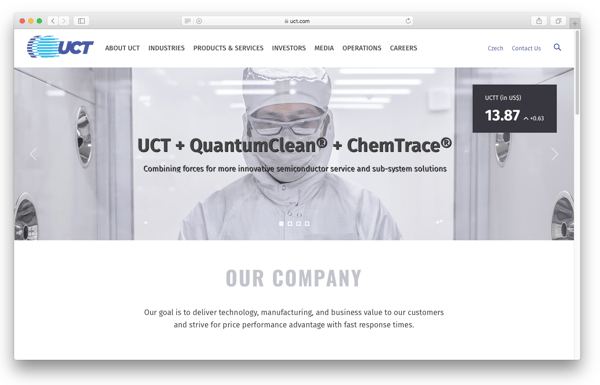 7. Sabre Steel, Inc.
Sabre Steel provides alloy, standard, and low and high grade carbon steels. Options include cold rolled, hot rolled, hot rolled pickled and oiled, high strength, and coated steel in galvannealed, hot dipped galvanized, and electro-galvanized varieties. They are based in Farmington Hills, MI.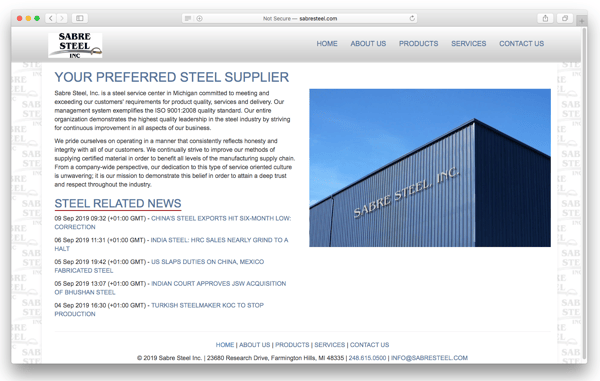 8. A&S Mold & Die Corp.
A&S Mold & Die is headquartered in Chatsworth, CA. The company offers plastic injection molding, mold making, and mold repair for the aerospace, automotive, medical, electronics, commercial, and water clear parts sectors. Their secondary services include insert and overmolding, welding, assembly, drilling, threading, machining, turning, and packaging.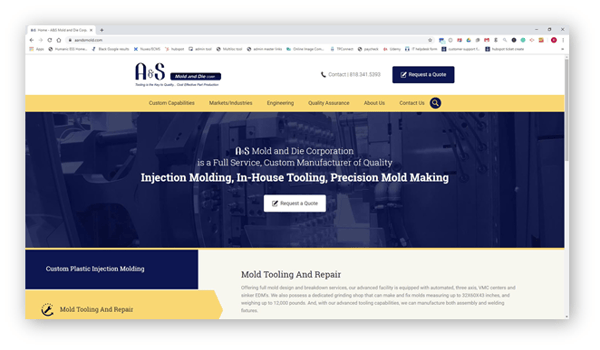 9. Belden, Inc.
In Richmond, IN, Belden Inc. manufactures switches, cables, routers, and other network connectivity products. They serve industrial and commercial markets including the automotive, energy, food and beverage, oil and gas, transportation, water and wastewater, cyber security and IoT, machine building, healthcare, hospitality, data center, and entertainment sectors.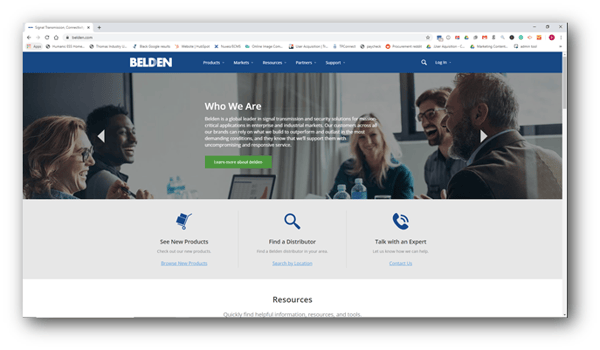 10. bisco industries
bisco industries distributes electronic components, hardware, and specialty fasteners from 48 locations across the U.S. and Canada. Headquartered in Anaheim, CA, it serves the aerospace, communication, computer, fabrication, instrumentation, industrial equipment, marine, and military markets.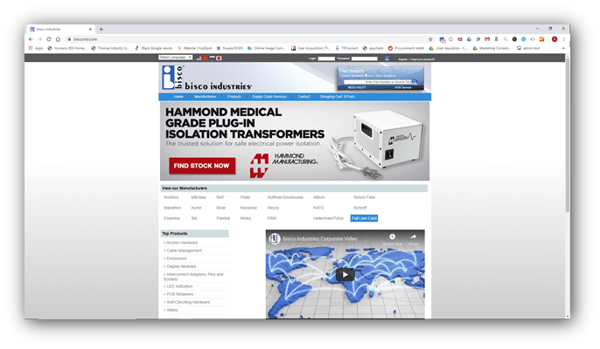 New to Thomasnet.com?
Thomas is here to help grow industry, with over 120 years of experience connecting buyers and sellers across the B2B marketplace. If you're looking for a place to source heat treating services, SCADA systems, or hospital baskets, we have the platform that can deliver.
Don't have an account? Register today to unlock access to over 10 million CAD files, 300,000 whitepapers and articles, and details on 500,000+ high quality North American suppliers. With a free account you can compare suppliers, build custom shortlists of businesses filtered by your needs, and directly contact multiple companies at the same time.
Did you find this useful?