The $4.5 Million Question: Why Do Super Bowl Advertisers Spend So Much?
It's Super Bowl week, and if you can't tell, I'm pretty excited for the big game! I've already taken a buyer's-side look at the supply chain for those necessities that the fans at your Super Bowl party can't do without, from corn chips to foam fingers. As a supplier, there's plenty of Sunday action for you, too — and not just on the field. Let's take a look at what those big-deal Super Bowl ads have to offer any sized company trying to grow their business.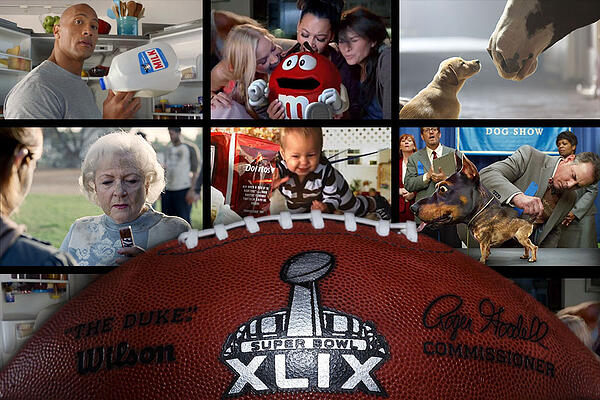 Smaller companies want to get in the starting lineup.
For lesser-known companies, an ad in the Super Bowl is an attention-grabbing way to say, "Here we are." It's expensive, but that's the point – showing potential customers that they're a company that's made it to the main stage, and is worthy of their consideration and business.
You don't have to spend $4.5 million dollars like a Super Bowl advertiser, but you can make a dedicated effort to establish a presence that your potential customers haven't yet seen from you— for instance, an improved email newsletter that they begin to look forward to receiving — and open their eyes to you in a new way.
The established veterans know they're supposed to be there.
Let's face it — most people watching the Super Bowl know about Budweiser, Proctor & Gamble, and the other huge corporations advertising during the game. They aren't there to announce their presence — they're there because it's where people expect to see them.
As an industrial supplier, there are places that potential customers expect to see you, too. They expect you to have a website, for instance, and to be able to find you on search engines and sourcing platforms. If they can't, you may never get on their radar at all — and even if you do, they may wonder why you kept such a low profile.
Ads create relationships.
Out of 111 million viewers, there are bound to be quite a few looking to buy a car in the next few days – but that's not specifically who Toyota or BMW are targeting with their ads. Those "ready to buy" folks are a nice benefit, but the real purpose is to establish or strengthen a relationship with consumers, no matter where they are in a buying cycle.
That's why you see so many memorable ads during the game. Whether it's looking forward to ponies (and now puppies) every year, or taking 60 seconds out of a testosterone-fueled game to remind viewers that girls are pretty powerful, too, Super Bowl ads aren't intended to get someone to run out and buy a product right away, but rather to build or strengthen a long-term brand.
Final Whistle
You don't have to be a marketing expert to establish a brand, and it doesn't take $4.5 million to create a relationship. Taking the time to understand who your customers are, how they seek suppliers, and what's really important to them in a business relationship – beyond just the products or services you offer — can make a big impact on the leads and business that you generate.
Try to think about the brand identities advertisers are creating on Sunday, and how you'd like to define your own. And don't forget to enjoy the game!
Did you find this useful?