3 Engineering Marketing Trends for 2016
We're all guilty of getting caught up in 9-5 hustle and lost in the details of executing our marketing plans. With Q1 coming to a close, it's helpful to take a step back and check in on where you stand with marketing calendars, goals, and lead generation.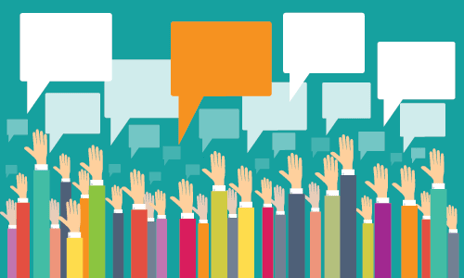 This is a great time to evaluate how you're succeeding year-over-year, and if you're curious on how others in the industry are doing, we've got some insight for you. The team at ENGINEERING.com conducted a survey to compare campaign plans among industrial engineering marketers for 2015 and 2016.
John Hayes, CEO of ENGINEERING.com, recently gave a presentation on key findings, and from this information, we've compiled three major trends to help you keep up with the competition and guide your marketing strategy throughout the rest of the year.
Finding 1: Everyone is trying webinars.
It's no secret that webinars are becoming increasingly popular tools for both marketing professionals and engineers, but now there are definitive stats for our industry. ENGINEERING.com reports that 67% of industrial marketers plan to spend money designing and conducting a webinar in 2016 — up from 60% in 2014 and 63% in 2015. Likewise, the audience pool is deep, as a whopping 76% of engineers say they plan to attend more than one webinar this year.
If you're thinking about hosting a webinar, it's important to consider when to do it. Over 45% of surveyed respondents say that say noon is the ideal time (perhaps because people prefer attending webinars during lunch instead of while they're on the clock). Almost 40% of other respondents suggest mornings around 10 or 11am, after their early email rush, but before they get too busy or mentally drained from the day.
Finding 2: Marketing budgets are going up.
As content marketers continue to drive site traffic, acquire higher quality leads, and generate more sales, businesses are granting them larger budgets to work their inbound magic. Among surveyed industrial marketers, 50% report keeping the same marketing budget for 2016 as in 2015, while 38% report an increase in funding to attend trade shows, produce marketing collateral, and create engaging content such as videos, case studies, and webinars.
In addition to re-allocating assets to lead stronger campaigns, it seems that attitudes are also shifting in favor of increased marketing efforts. Of surveyed executives, 68% said that marketing is becoming more important and relevant to sales, while another 30% said it is as important as ever.
Finding 3: Email is far from dead.
Forget the rumors you've heard about the decline of email marketing. On the contrary, industrial engineering execs reported finding e-newsletters very engaging — 89% pay attention to them regularly. Of this group, 36% browse their inbox for intriguing subject lines, 30% open all marketing emails to scan for content, and just under 25% read every message that comes through.
Of surveyed engineering marketers, 55.7% report allocating greater than 10% of their budget to email campaigns in 2016, a substantial jump from 45.2% in 2015. Email marketing still remains a huge, and growing, opportunity for industrial marketers, so it's time to start brainstorming eye-catching subject lines.
To view the full ENGINEERING.com report and all of its finding for 2016 industrial marketing trends, we invite you to download the presentation slide deck here.
Did you find this useful?