3 Ways Manufacturers Can Give Back This Holiday Season
It's hard to believe, but the holiday season is already upon us. Even if your business is slowing down at this point in the year, it can still be quite hectic.
You're probably planning your first big industrial marketing campaign for 2017, tweaking your PPC strategy for the holidays, scheduling social media posts, writing plenty of content to generate leads — all while trying to squeeze in as much family time as you can.
Still, it's nice to pause and think of what we can do to help others this time of year, and we wanted to showcase a handful of manufacturers who have already taken the lead.
While there are so many manufacturers and industrial companies positively impacting their communities, the next generation and the environment, take a look at three examples of how companies can give back:
1. Take Part in a Holiday Drive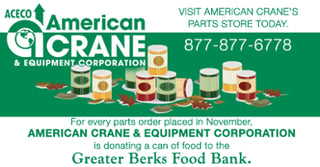 There are plenty of local food banks and organizations close to your company — regardless of whether you're located in the Rust Belt or the west coast. In Pennsylvania, American Crane & Equipment Corporation launched a partnership with the Greater Berks Food Bank, which is an annual drive benefiting more than 300 programs throughout Greater Philadelphia.
The crane, hoist, and material handling equipment manufacturer is also heavily involved with STEM education initiatives, but last year, they wanted to branch outside of industry to give back. So, with every parts order American Crane received in November 2016, it donated one can of food to the charity. The result at the end of the month was a 3,600 pound donation — an equivalent to 3,000 meals for the hungry.
You can replicate something similar for your own company depending on what your goals and capabilities are.
2. Help Reach The Next Generation
While the holiday season always serves as a good reminder to give back to our communities, your giving efforts don't necessarily have to correspond with the fall and winter months. There are many ways for businesses to get involved with their communities year-round.
The Rodon Group, a custom injection molding specialist for example, is a huge supporter of STEM education. Every year, Rodon opens its doors to local high school and college students to tour the facility and hear presentations on different career opportunities.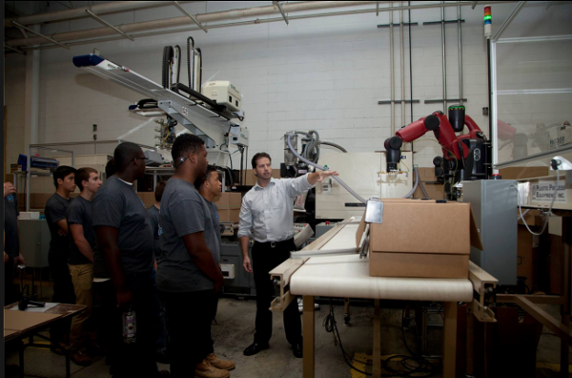 Rodon's efforts, like many others, are helping to spark interest in manufacturing and rebrand the perception of the industry. Some across the U.S. adopt apprenticeship and internship programs with local schools, but we've also seen a few companies sponsor robotics competitions and other off-site events.
3. Get Your Company To Go "Greener"
In addition to giving back to our communities, manufacturers can also consider giving back to our environment. Gage Products Company, a chemical product and process supplier, has a glowing track record of sustainable stewardship. The company is a huge proponent of responsible resource management, closed-loop recycling systems, and curbing greenhouse gas emissions.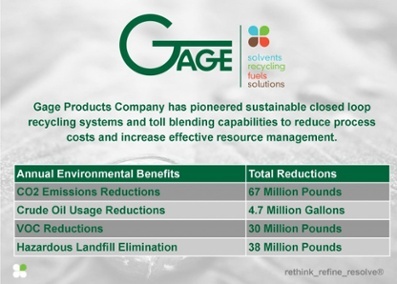 A leader in resource conservation and recovery, Gage Products has pioneered the adoption of the circular economy, a cyclical system in which buyers become "renters," and return products to the original manufacturer once they are no longer usable.
The manufacturer then re-uses what it can to make more products, and sells what it can't use to others who can. It's a system where everybody wins, as money saved on raw materials results in lower cost goods, and the reduced greenhouse gas emissions help preserve the planet.
Even if sustainability isn't a big part of your company mission currently (or you simply cannot make it one with your industry and/or customer base), there are always small changes you can implement around the facility — recycling, hanging up posters to encourage a "no waste" mentality, providing soap and a drying rack to encourage the use of reusable containers instead of throw-away packaging.
Final Thoughts
These are just a few examples of the many ways manufacturers can give back to the community, the industry, and the environment. Regardless of what your business' specific niche or area may be, everyone can find their own way to make a contribution.
It's also important to note that aside from doing great things for the community — this is also a great way to build up your brand as a thought leader in the space and get connected to other local businesses.
We'd love to hear about what your company is up to — feel free to leave notes in the comment section or reach out on social media.
Did you find this useful?