How to Spark Interest in Manufacturing Among Our Youth
It takes a village — every one of us in manufacturing — to ensure that there is a next generation of skilled workers. When it comes to inspiring young people, it takes a village filled with those of us who are passionate about our careers, willing to be role models for those who hopefully will follow in our work boots.
OK, I may wear high heels instead of work boots, but I'm a villager nonetheless committed to creating a spark of interest for both young men and young women, in the manufacturing field.
It's not enough to talk the talk. We must walk the walk.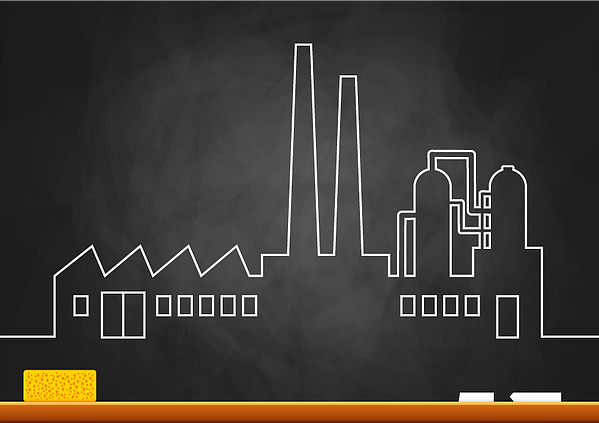 The title of the Manufacturing Skills and Training Study, sponsored by Accenture and The Manufacturing Institute, sums up the situation perfectly: Out of Inventory - Skills Shortage Threatens Growth for U.S. Manufacturing. According to the study, the manufacturing skills shortage in the U.S. has a direct financial impact. When a company lacks key skilled roles on a production line, it impacts productivity, efficiency and, eventually, profitability.

One way to increase the numbers of skilled workers is through apprenticeship programs, which are highly successful in Germany. Unfortunately, the same can't be said for similar programs here in the USA. "Vocational training is a well-recognized career in Germany that offers good income opportunities, whereas in the U.S. it is often associated with people who did poor at high school," said American University Professor Robert Lerman, in a Wall Street Journal article.
We've got to change that stereotype if we want to increase the ranks of skilled workers in manufacturing. How? Start with your circles of influence.
I've started with my own family. I gave my three-year-old niece a gift of GoldieBlox, books and building toys for girls. I took my six-year-old nephew and older niece to tour our facility at American Crane. Remember, it's never too early to start that flicker of interest. My friends are also not immune to my zeal; I share interesting manufacturing articles with them via social media. Next, I've reached out to high schools and other community groups regarding possible partnerships, internships, site tours and mentoring. I've connected with coworkers at my company to encourage their participation in such efforts. I've expanded my circle to include trade groups, and I'm advising my alma mater, Penn State University in hopes of growing support.
My point is, you can start small. Divvy up your mission into manageable chunks so it's not so overwhelming. Start local, then expand. But start.
You can follow the lead, for example, of Dream It. Do It. PA, a regional initiative led by the Manufacturers Resource Center of Bethlehem. The Pennsylvania Dream Team is a group of young employees with successful manufacturing careers who are happy to share their stories. Members of this regional network meet with students, parents and educators to provide knowledge about the industry and recruit young people into manufacturing. Dream It. Do It. is a national grassroots initiative spearheaded by The Manufacturing Institute in Washington, D.C. Groups in 21 American states have joined the Dream It. Do It. campaign.
On a national level, Project Lead The Way is a national provider of STEM (science, technology, engineering, and math) programs. PLTW combines an activity, project- and problem-based curriculum with a teacher professional development model, an engaged network of educators, and corporate partners to help students develop the skills needed to succeed in our global economy.
Did you find this useful?