Leads By Association: How To Leverage Professional Trade Groups To Connect With Buyers
Long before there were LinkedIn Groups, people who wanted to get together to discuss similar interests or professions did so by actually getting together. In person. Really!
In fact, some of them still do. While these days most "networking" is conducted online, many trade groups remain very popular, especially in the supply chain and procurement disciplines. That's because they offer their their members valuable networking, learning, and professional development opportunities.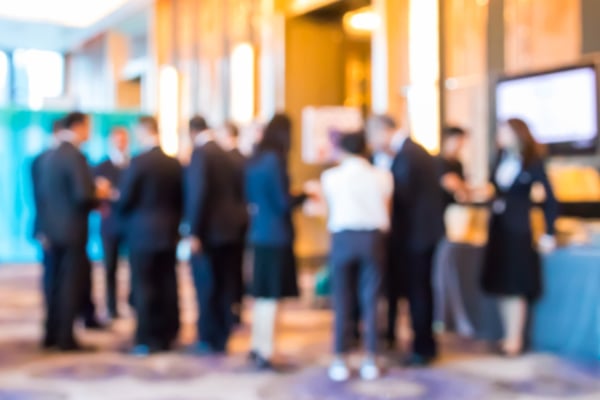 For manufacturers, these groups offer valuable opportunities as well — to get to know more about potential customers, and to begin building relationships with buyers. Here are some of the most popular professional trade groups, and how you can use networking — both online and in person — to build valuable connections.
The American Society Of Mechanical Engineers
The American Society Of Mechanical Engineers (ASME) is one of the oldest (originally founded in 1880) and most popular traditional professional networking group for engineers. While the organization's website doesn't have a forum, it is a great resource for staying plugged into what topics are top of mind for mechanical engineers today, including regulatory changes, scholarly articles, research studies, and other announcements.
The organization also maintains a very healthy following across social media, including on Twitter, Facebook, and LinkedIn. But more important than their follower count is the engagement of their audience. Engineers regularly and routinely participate in discussions, answer questions, and seek out advice. Becoming a part of these conversations can help you forge some new connections with engineers.
Institute For Supply Management
The Institute For Supply Management (ISM) is the oldest and largest nonprofit organization for supply management. Originally founded in 1915, today it has more than 50,000 members.
Every month, the organization publishes their Report On Business, which examines manufacturing industry indicators, such as new order volume, changes in productivity levels, delivery rates, and inventories. Beyond these stats, however, ISM also highlights quotes and feedback from its members, which can be quite valuable and illuminating.
ISM has chapters around the country — and around the world — with local meetings and meetups scheduled regularly. If there are members in your area, it could be a valuable forum for you to listen and learn, while offering helpful advice and perspective.
ISM also hosts one of the largest live events in the supply chain world, bringing together tens of thousands of buyers and procurement professionals. Most of the presentations at the conference are, naturally, geared towards supply chain professionals. However, there are some topics — risk, negotiation, building relationships with suppliers — that you could benefit from. If you have some longtime customers in the procurement space, it may be worth asking for their feedback on the conference, and if you could join them for the next event.
APICS
Like ISM, APICS, short for American Production and Inventory Control Society, is a professional organization dedicated to supply chain management. Their site is home to a lively and active forum — the Supply Chain Channel — which is packed with questions, advice, and updates that may be informative. They also publish a monthly newsletter and daily blog, which could be a good springboard to conversations with potential customers.
Explore Other Ways To Forge Connections
Tapping into trade groups is a great — and underutilized — way to forge connections with potential buyers. To explore other ways, download our free eBook, 5 Unlikely Places To Connect With Engineers.
Did you find this useful?