How Manufacturers Can Identify & Use Buyer Intent Signals To Drive Sales
What if you could tell your sales & marketing teams which buyers were actively looking for your products & services? They'd probably narrow their focus to those buyers, and you'd likely see an uptick in the number of real opportunities flowing through your pipeline.
In the digital space, prospects are almost always sending out signals about the types of products and services they're likely to buy. Knowing what these signals are and how to identify them can fuel significant growth in your lead generation and sales efforts, and this post will help you do just that.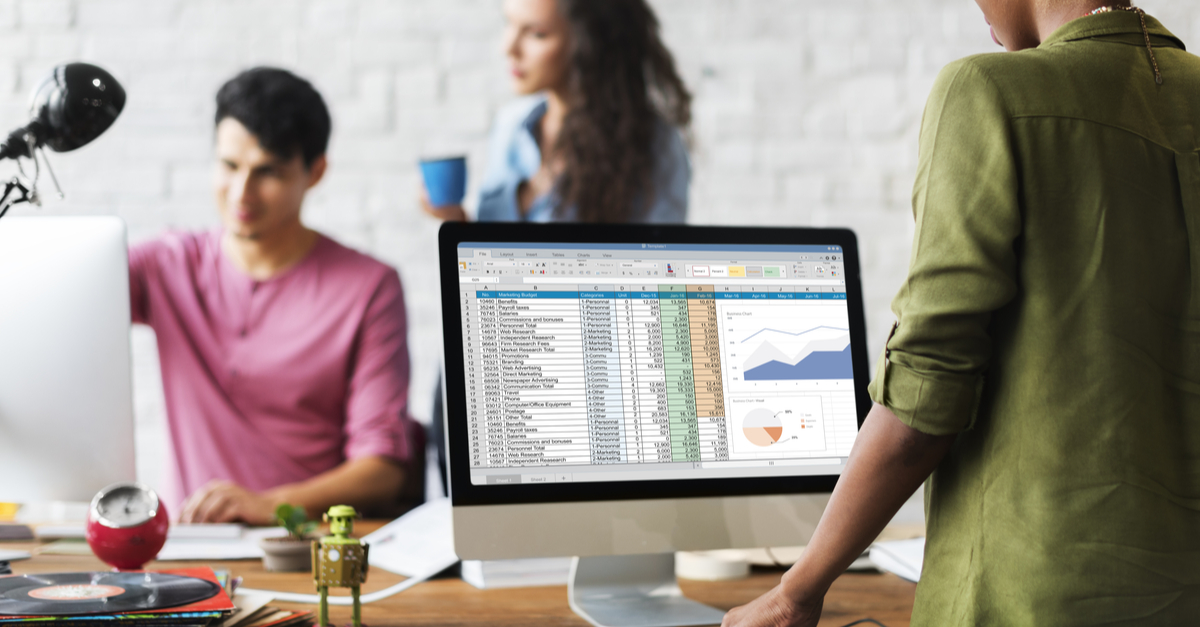 A recent DemandGen market study shows that 25% of B2B businesses are currently using intent data in their lead generation efforts, while another 35% are preparing to use it within the next year. But how are they doing this and why does it matter?
What Are Buyer Intent Signals?
Buyer intent signals are indicators that a prospective buyer is preparing to make a purchase. Gartner calls buyer intent data the future of B2B lead generation because it "expands the traditional prospect pool by capturing valuable buyer data before any action takes place." This means you're getting insight into who may be buying in the future before they've ever engaged with your business.
In the manufacturing and industrial space, examples of buyer intent signals include:
Searching Google for information on a particular product or service
Reviewing a specific page on a manufacturer's website
Reading blogs about features, advantages, or benefits or a particular product or service
Searching directory platforms like Thomasnet.com for suppliers of a particular product
Whether they're in the early research phase or they're onto evaluating potential suppliers and creating their shortlist, engineers, MROs, and procurement professionals are almost always giving off intent signals — if you know where to look.
➡️ Thomas Tip: It's more important than ever to know which prospects are ready to buy before you reach out. See who is actively researching your products & services and nail your timing with a free in-market buyer report.
How Do I Identify Prospects Showing Buyer Intent Signals?
According to a Gartner study, by the end of 2022, more than 70% of B2B marketers will utilize third-party intent data to target prospects. The better able you are to track buyer intent signals, the better able you'll be to engage these buyers as they're sourcing for your services and increase your chances of winning their business.
We recommend reviewing three main channels to identify buyers and their intent signals:
Analytics tools on your website
Account-based marketing tools
Thomasnet.com Sourcing Activity Data
Let's go through how data can be collected from these channels and leveraged for outreach.
Identifying Buyer Intent Signals on Your Website
To access buyer intent signals on your website, familiarize yourself with Google Analytics and Thomas WebTrax. Google Analytics is helpful to identify and break down different segments of your website visitors. It also lets you see which content is working best and which pages provide the most value in engagement and lead generation.
Combining Google Analytics with Thomas WebTrax gives you an additional layer of your buyers' behavior. The two platforms complement each other, but Thomas WebTrax provides first-party firmographic and demographic data on your anonymous users to give you a clear understanding of which buyers are visiting your site and why.
With a free Thomas WebTrax account, you can identify the companies showing buyer intent as they browse your website, enabling you to prioritize your sales teams' outreach efforts towards the companies actively evaluating your business.
Identifying Buyer Intent Signals with Account-Based Marketing Tools
HubSpot
With HubSpot's marketing automation software, you can use each lead's behavior to tailor emails, content, offers, and outreach at scale. HubSpot tracks when contacts in your CRM visit your website and gives you insight into the marketing content they're engaging with the most.
Access to this data lets you set internal trigger notifications for your team when a contact takes a noteworthy action like pages visited or emails clicked, and add tasks to alert your sales team to contacts they should follow up with. This will help you trigger automated marketing emails about highly relevant content or alert your team to proactively reach out to prospects knowing what they're most interested in and which pain points need solving.
➡️ Thomas Tip: A marketing automation tool will help you see the complete ROI of your website efforts if you measure how many leads generated move to an appointment with your sales team and how many close to a sale. See the tools you need to build your website into a complete lead generation platform by requesting a free digital health check.
Thomasnet.com Account-Based Marketing
Account-Based Marketing services from Thomasnet.com allow manufacturers to hyper-target their online advertising to buyers actively showing intent signals on the platform. The service leverages proprietary, first-party Thomas data to identify, group, and target in-market buyers with highly relevant ads that drive engagement at a higher rate.
Marketing and sales teams can also review the industries and companies that are showing intent to plan their own outreach, providing an opportunity to bring faster time to value to marketing strategies and deciding what new companies to add to their priority targets list.
In one recent example, a manufacturer generated a $1.5 million opportunity after leveraging buyer intent data to put their ad in front of the right buyer at the right time with Thomasnet.com Account-Based Marketing (ABM) services.
Bombora
Bombora's solutions can uncover in-market intent by detecting how many users from an organization are researching relevant topics, how frequently they're reading, and how in-depth they're researching compared to their regular activity. It measures prospects' digital journey across 4,000+ premium B2B websites, so you know exactly who's in the market.
Identifying Buyer Intent Signals on Thomasnet.com
Thomasnet.com is the most important platform for manufacturers to search for and track buyer intent data — the more than 1.3 million buyers, engineers, and MROs on Thomasnet.com have one intention: to find and evaluate suppliers that meet a specific buying need. Manufacturers with a presence on Thomasnet.com can reach these active buyers at every stage of their buying process as they search for new suppliers and make sure that their business is considered.
Manufacturers who want to understand which companies are showing buyer intent signals on Thomasnet.com can request a customized In-Market Buyer Report to identify their active buying audience. These reports are helpful for sales & marketing teams to identify which companies and industries are more likely to respond to their marketing and sales efforts.
Ultimately, manufacturing leaders should set out to understand where their buyers are, what types of information they need to do their jobs, and when they're in-market. Contact us today to learn how the most successful customers identify and engage the engineers, procurement managers, and MROs actively searching the web for new suppliers.
"Thomas saw our blindspots that we didn't know existed and filled them with data and technology to help us to fuel our sales and marketing efforts," said Brad Godwin, CEO of E2Global, a provider of turnkey consumable manufacturing services. "The leads generated are qualified and real."
Did you find this useful?