Millennials In Manufacturing, And The Problem With PDFs
According to the U.S. Census Bureau, millennials have overtaken baby boomers to become the largest living population.
Inevitably, this shift is reflected in the B2B sector. As half of all product researchers are now millennials, industrial manufacturers must reconsider their current marketing methods and retool to appeal to a new set of digital demands.
Whereas baby boomers and Generation Xers tend to rely on the guidance of sales representatives to navigate the buying journey, millennials are largely taking on the product discovery and selection process themselves. In order to do so, they rely on quality, easy-to-access information.
How do you stack up in a millennial B2B market?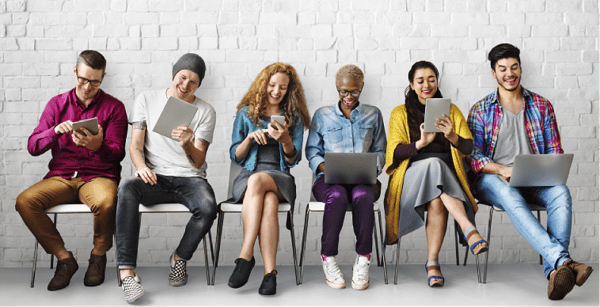 Is Your Product Data Easy to Find?
Is all of your product data locked up in massive product catalog PDFs? This might have been a valuable tool for your customers 10 years ago, but today the PDF is where good data goes to die.
When marketing to millennials, you need to take a versatile, adaptable approach; they expect more than bulky, static PDFs. They expect to find the information they need easily, whenever and wherever they want to access it. eCatalogs contain all of the information that a PDF catalog would contain but in a rich, dynamic, and sleek online package, providing a more powerful search interface and a streamlined, intuitive experience for today's new buyers.
Building out user-friendly digital content not only helps your customers, it also helps you. Unlike PDFs, digitized information is easier to update, search-engine friendly, and can be integrated with your — and your distributors' — online eCommerce systems.
Are You Offering All the Tools Your Buyers Need?
To truly succeed in this millennial market, you must provide more than just basic data. The new audience needs — and expects — digitized product data viewable on any device so they can find, spec and purchase it at their convenience . Calling a manufacturer, providing specifications, and waiting for an engineer to design a part is simply not practical for today's buyers.
Your eCatalog should provide traditional catalog-based details as well as multiple views, interactive 3D CAD models, custom specification entry, intuitive search functions, and seamlessly integrated eCommerce portals.
Is Your Sales Strategy Reaching New Audiences?
Across all industrial sectors in today's B2B marketplace, millennials are key influencers in the purchasing decision-making process. Therefore, purchasers and purchasing managers — whether they're Generation Xers or baby boomers — are quickly coming to expect the same things millennials expect. As purchasers increasingly prefer to find, inspect, and order a part online rather than interacting with salespeople or engineers, they're seeking out simple, efficient, and complete digital customer experiences.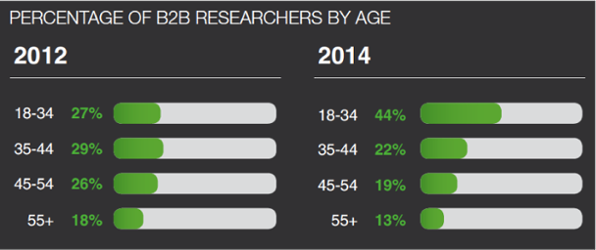 As the B2B landscape continues to evolve, shifting marketing to focus on millennials becomes more and more important for your business in order to stay relevant, current, and accessible.
Learn More
To learn more about how millennials are changing the B2B industrial manufacturing sector, download our free slideshow report, "3 Ways Millennials Are Changing Industrial Sales."
Did you find this useful?